When Gerard Deulofeu came on at Wembley on Sunday, Watford were already losing 2-0 to Wolves, their chances of appearing in just their second ever FA Cup final and first since 1984, seemed remote.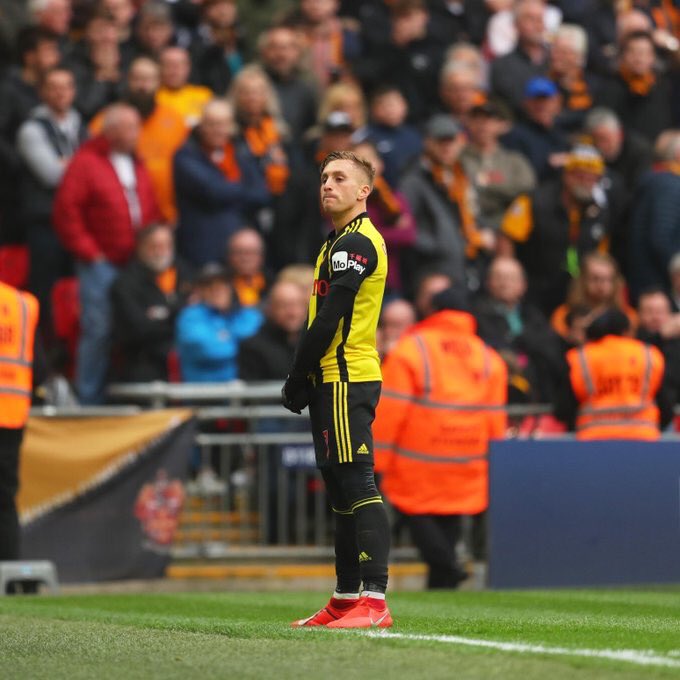 Left on the bench for a ineffective display against Fulham in midweek, the Spaniard set about proving a point to Javi Gracia and he could not have chosen a more important moment to do so. His introduction would drastically change the match.
Wolves were deserving of their lead, they had held on to it until the 79th minute, John Ruddy had been relatively untroubled, but there was little he could do about Deulofeu's first.
From just inside the box, their appeared little danger with bodies blocking most paths, until the former Everton man took aim with an audacious curled shot, nonchalantly struck, it had the perfect amount of power and precision to find the only part of the goal it could.
It was the kind of effort which had seen him considered a wonderkid during his time with Barcelona and show flashes of his talent in two spells at Goodison Park.
Even neutral fans couldn't contain their love for the sensational strike.
Watford drew level in stoppage time, there was nothing delicate about captain Troy Deeney's penalty, emphatically drilled in, high to Ruddy's right.
The intensity of extra-time had understandably slowed, but it was Watford who were able to muster one final push, Deulofeu again the catalyst.
Exchanging passes with Andre Gray, he raced away from Conor Coady and showing great strength to hold him off, impressive in itself considering his slight frame, and finished low into the far corner. It ended 3-2.
There was elation, shock, even tears, Watford's supporters went through the full range of emotions and had one man to thank for that.
As the rain fell, the 25-year-old slicked back his hair and soaked up the adulation, he was in no great rush to leave the pitch as quickly as had entered it, still furious at being snubbed to start with. He blew kisses, handed his shirt to a fan.
Watford will be back at Wembley on May 18 against Manchester City, so to will Deulofeu, but neither will ever forget the match that took them there.
As a result of his performance, Gerard Deulofeu is talkSPORT.com's Player of the Weekend.