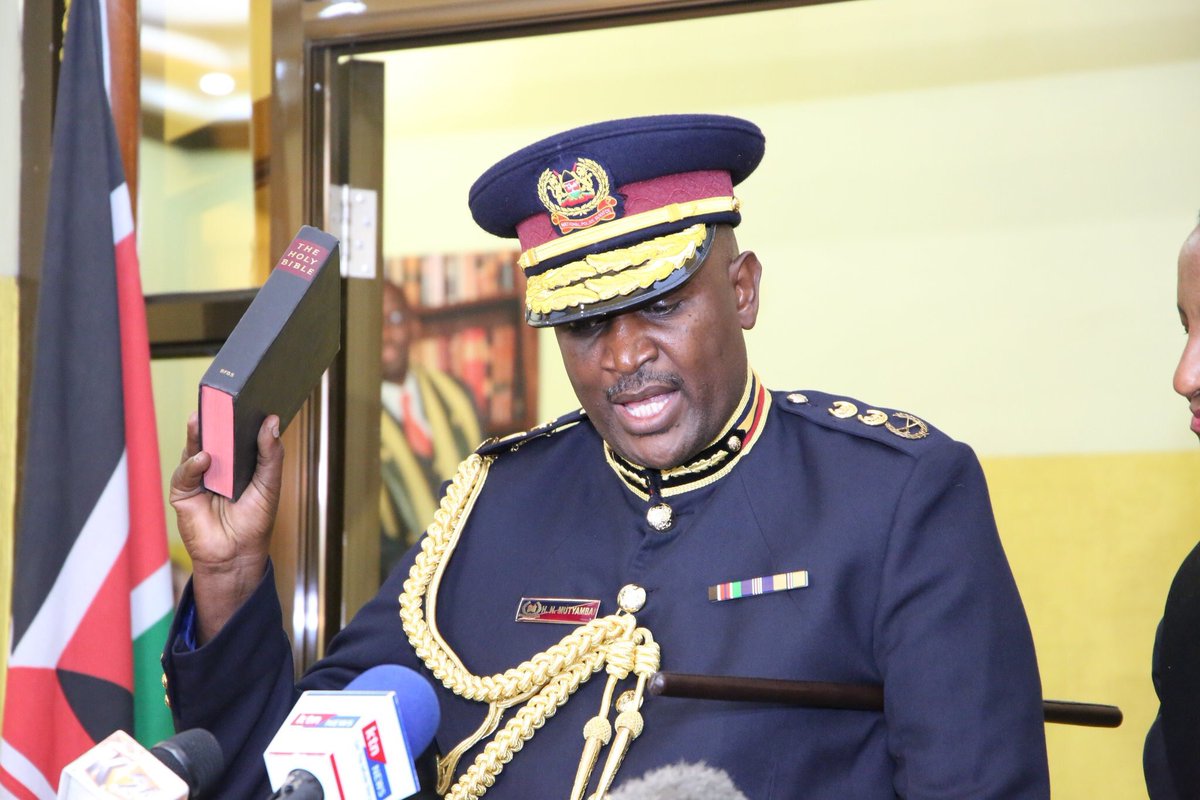 Hillary Nzioka Mutyambai has this morning been sworn in as the country's third Police Inspector General (IG).
The event took place at the Supreme Court presided over by Judiciary's Chief Registrar Anne Amadi, in the presence of CJ David Maraga.
During his speech after taking the oath of office and oath of secrecy, he went ahead to list top priorities that will be on his agenda as he takes over from Joseph Boinnet.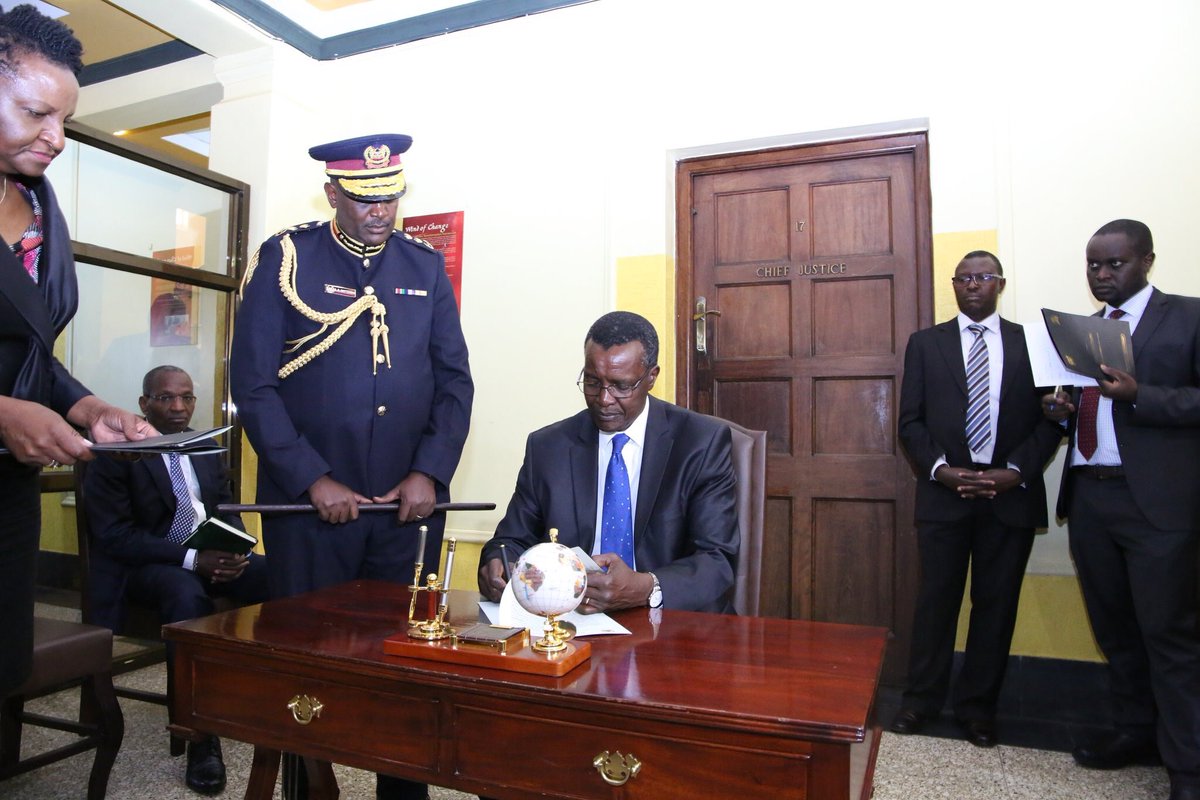 Mr Mutyambai has assured the police officers that during his four year tenure, he will ensure the construction and operation of the National Police Service Referral Hospital.
The construction of the police hospital is what the outgoing IG Joseph Boinnet noted as one of his 'failures' during his term.
"One thing I am not happy leaving undone is the matter of building a National Police Hospital," said Boinnet.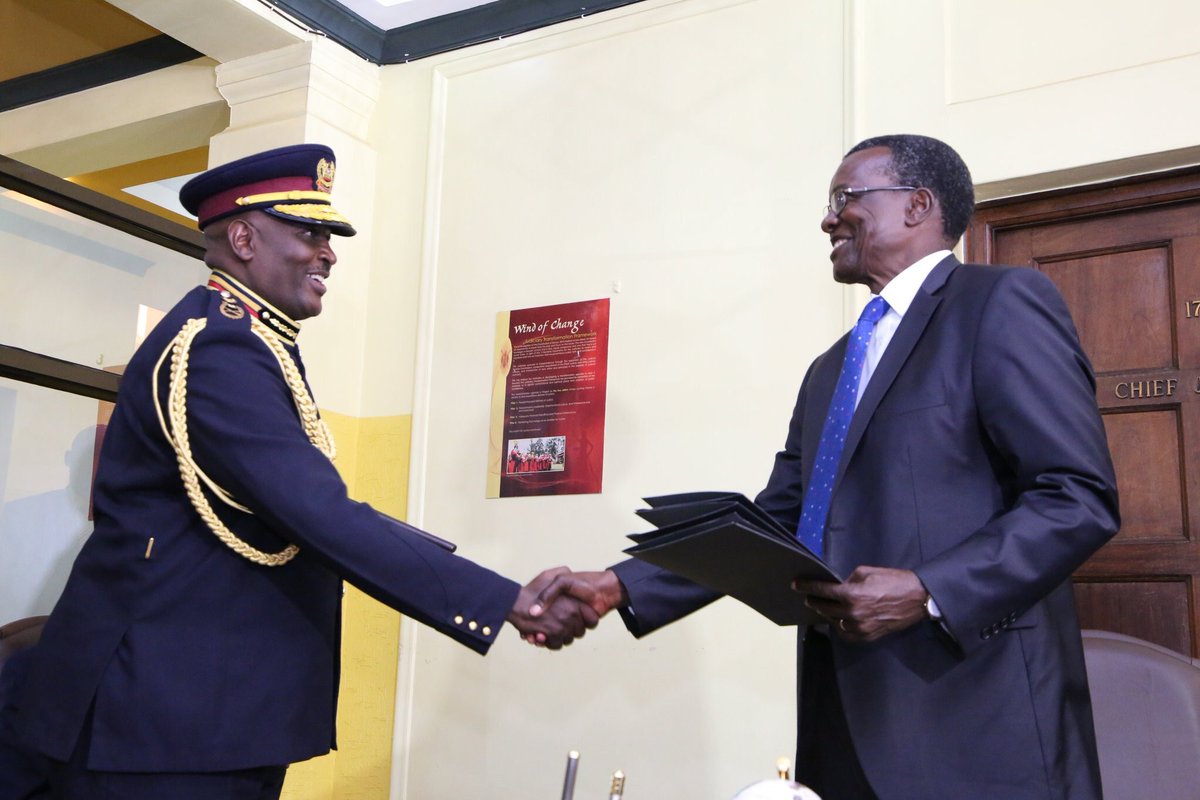 Under the theme of Enhancing Police Service Delivery at the Grass Root, Mr Mutyambai said he will be keen to transform police stations into a centre of delivery for policing services.
He further pledged effectiveness and efficiency in his administration by completing the harmonizing of the command structure at the ward level.
He also promised to give priority to resolution into the police promotion and transfers after consultation with the NPSC.