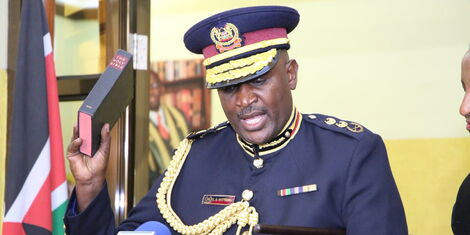 Hillary Nzioka Mutyambai was sworn in on Monday, April 8, as the third Inspector General of Police.
The event took place at the Supreme Court presided over by Judiciary's Chief Registrar Anne Amadi, in the presence of CJ David Maraga.
During his speech after taking the oath of office and oath of secrecy, he went ahead to list nine things that will be on top of his agenda as he takes over from Joseph Boinnet.
1. Build more police stations and renovate those in existence.
The new IG took notice of the condition of most police stations and promised to expedite the renovations. He went ahead to assure Kenyans that under his tenure, more police stations will be built in order to improve the services.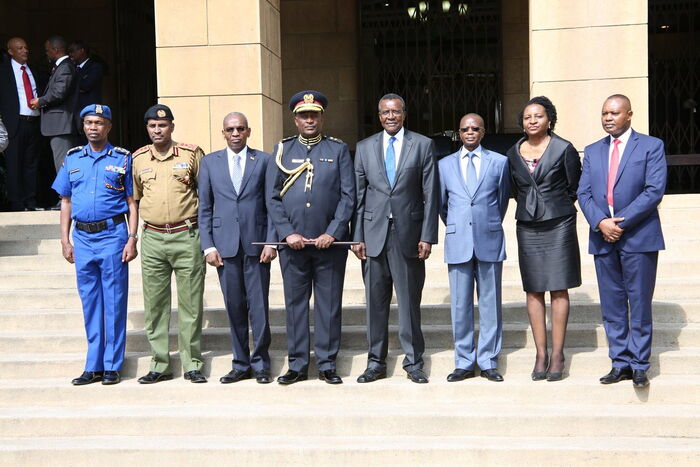 He vowed to transform every police station into a center for excellent service delivery.
2. Complete harmonization of command center of the police service.
The harmonization is to run from the ward level in order to improve the effectiveness in the service delivery by the police service.
3. See the completion of the National Police Information Management System (Digitization) of the police.
He stated that the digitization of the police will include the digitization of the Occurrence Book (OB) and the case management systems, thus enabling the public to track the progress of their complaints and offer feedback.
4. Ensure Police welfare is put forth (through SRC review of salaries).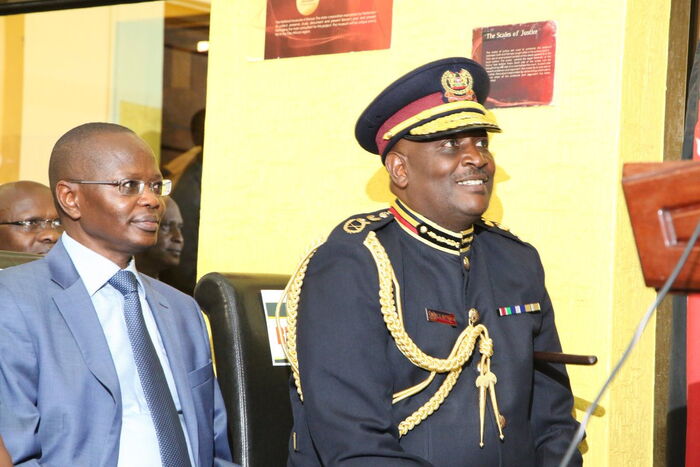 This will be done in consultation with the National Police Service Commission and the Salaries and Remuneration Commission, on the issue of ensuring the police get house allowances so as to have decent housing within the neighbourhoods.
5. National police referral hospital to be built.
Mutyambai vowed to push for the construction and operationalization of the National Police Referral Hospital.
6. The delayed promotion of police will be fast-tracked.
Upon consultation with the National Police Service Commission, the IG promised to fast track the delayed promotion, hearing of discipline cases and transfer of officers.
7. Initiate system that will foresee accountability in the police service.
As he takes office, he promised to fight corruption within the police ranks and urged the police officers to adhere to the oaths that he took to uphold integrity when assuming their roles in society.
He promised to ensure police accountability and responsibility as he decentralizes the internal affairs unit to the counties.
8. Ensure the rule of law is adhered to.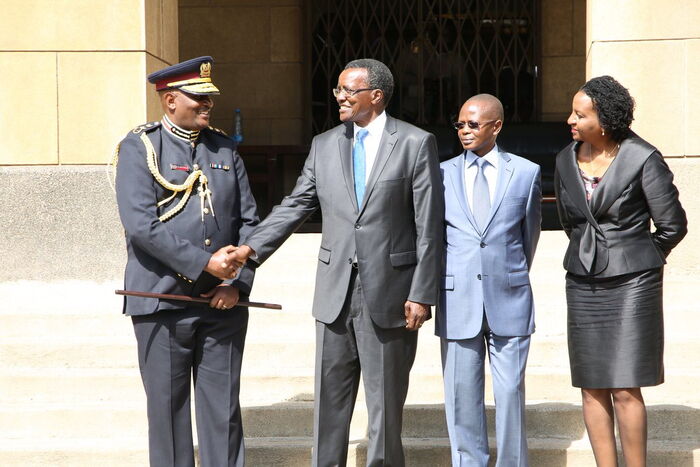 He made a commitment to ensuring the security of all Kenyans is guaranteed while also asking the public to partner with the police force to ensure this happens.
He also stated that he will ensure all police officers respect human rights and fundamental freedoms as enshrined in the constitution.
He vowed to defend police officers who discharged their duties firmly and fairly because they too have rights.
9. Pledges to be a team player in his new job
He reiterated his commitment to work with all stakeholders in the security sector.