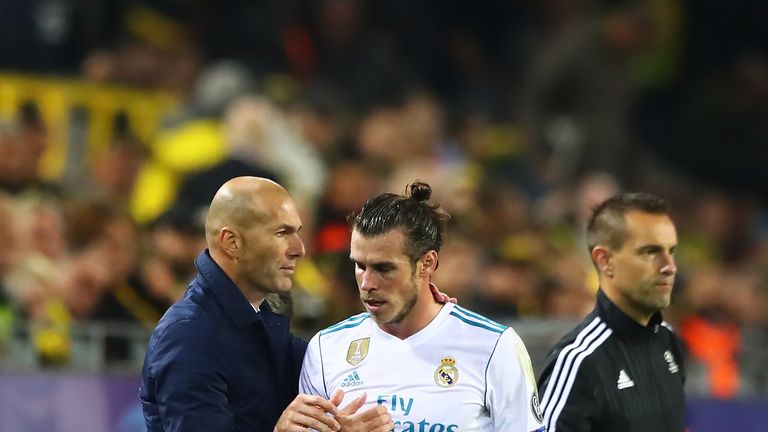 Zinedine Zidane offered no assurances on Gareth Bale's Real Madrid future after whistles were directed at the Welshman during their 2-1 victory over Eibar at the Bernabeu.
Karim Benzema struck twice in the second half following a goal from Marc Cardona, who scored with the first shot on target of the match in the 39th minute.
Benzema had two efforts ruled offside before he headed home twice in the second half to give his side the win.
But Bale was the subject of much of the frustration of the home crowd, who also booed their side off as they trailed at the break.
Zidane was coy on Bale's future after the match. He could bring the X factor to Liverpool, remember.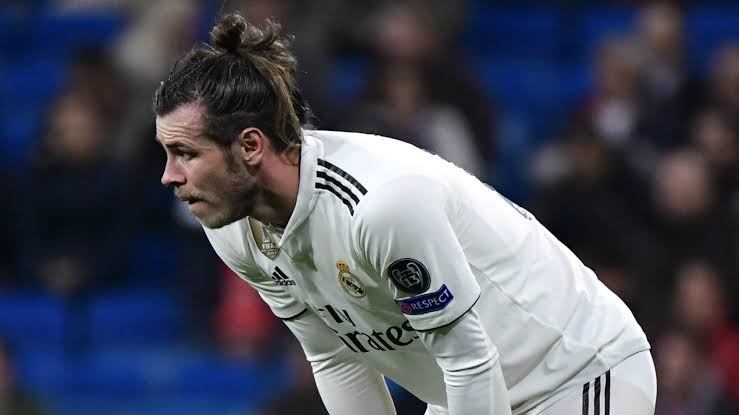 He told a press conference reported by marca.com: "We will see [whether Bale will still be at the club next season]."
"Gareth is a Real Madrid player with two years left on his contract."
The Frenchman, who has won three of his four matches since returning as manager, added: "We're not happy about the whistles, but the public comes to see their team do well.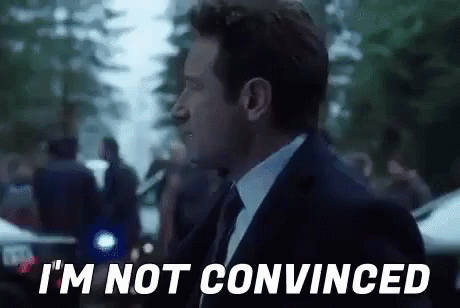 "There was a reaction and I'm left with that, the public knows that the season is over, that we play to try and finish second."
Time for that swap deal with Sadio Mane?
Into players and managers who are happy with each other now and Arsenal manager Unai Emery claims strikers Alexandre Lacazette and Pierre-Emerick Aubameyang are among the finest he has worked with.
Emery built and nurtured his reputation at Valencia, Sevilla and Paris Saint-Germain, where David Villa, Fernando Morientes, Kylian Mbappe, Edinson Cavani and Neymar were established among Europe's leading forwards.
Although inheriting an uncertain defence at Arsenal, in Lacazette and Aubameyang he has been working with two prolific goalscorers whose understanding is improving by the week.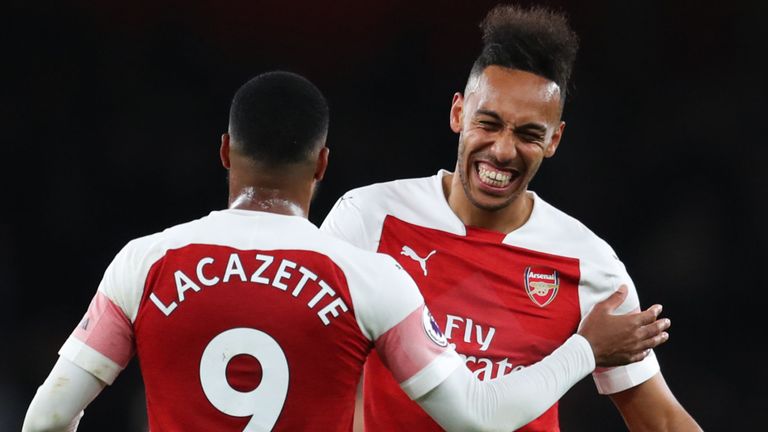 Their combined 37 goals have the Gunners on course for a return to the Champions League, with victory at Everton on Sunday moving the club a step closer to an ambition that at the season's start perhaps looked beyond them.
Discussing the talented strikers he has worked with – although neglecting to mention Neymar with whom he had a strained relationship at PSG – Emery said: "I had at Valencia, Villa and Morientes; (Roberto) Soldado and (Aritz) Aduriz.
"I had at Sevilla (Kevin) Gameiro and (Carlos) Bacca. I had at Paris Saint-Germain, Cavani and Mbappe. Here I have Aubameyang and 'Laca'. It's perfect.
"Each striker has his qualities and characteristics but one is similar. They are strikers and score a lot of goals. All of them.
"That's Villa, (Alvaro) Negredo, Carlos Bacca, Gameiro, Cavani, Morientes, and Soldado, and now here, Lacazette and Aubameyang. It's the same.
"We need a lot of good passes, good crosses, to give them the best option to score in the box. We can be proud that both are with us."
Explaining the choices open to him, he added; "Sometimes you need to play both, with two strikers, and sometimes you can play with one player wide, and sometimes you can play with another on the bench.
"Aubameyang and Lacazette, I am very happy with them. They are scoring, they are playing both (roles).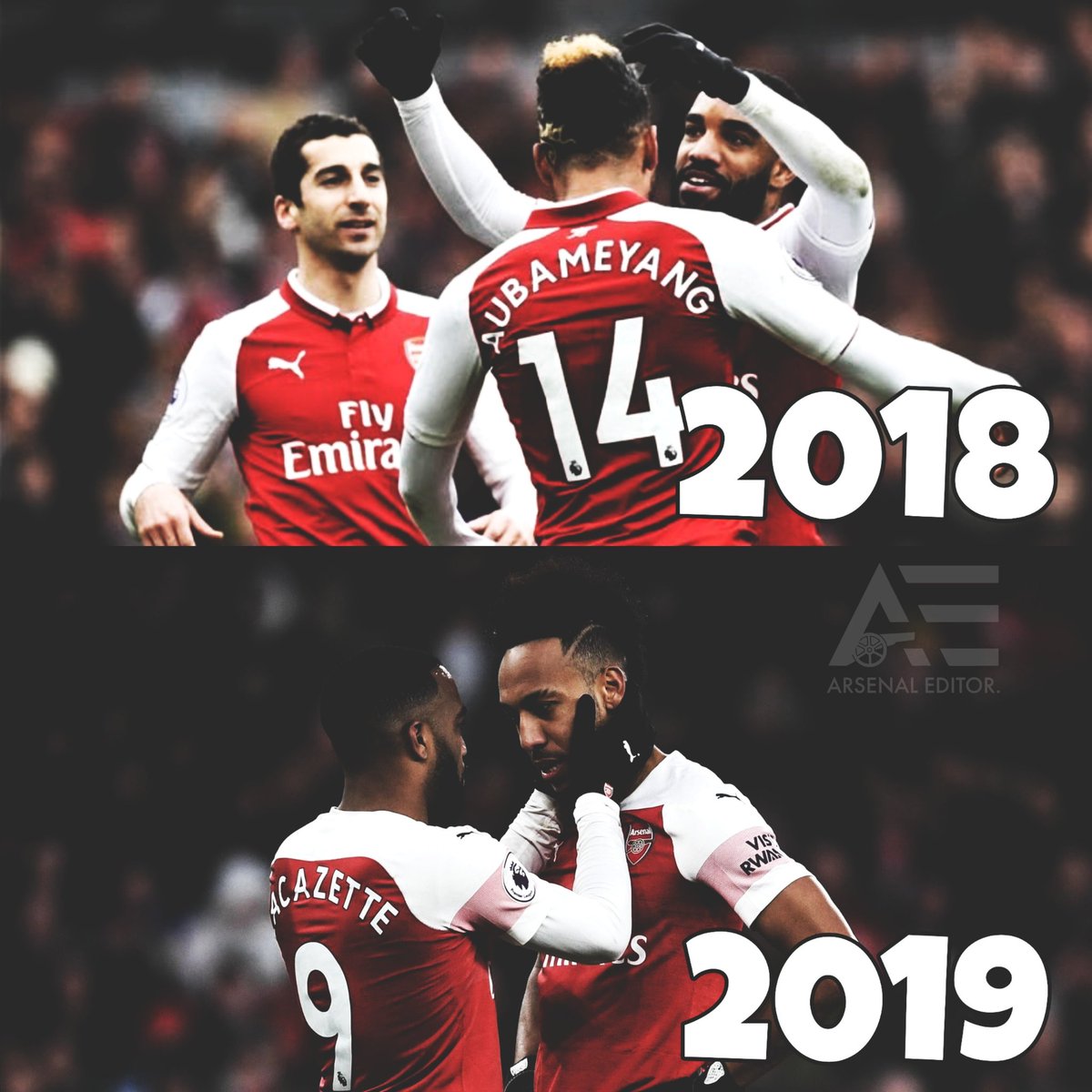 "In training, I said to them, 'When I have one ball, I imagine you'll score one goal, every time. Score, score, score'. That's my mentality. I push them with this. That's the best development for them and for the team."
Aaron Ramsey is expected to start at Goodison Park following his return to training after a groin injury, strengthening Emery's options as Laurent Koscielny and Granit Xhaka are facing late fitness tests.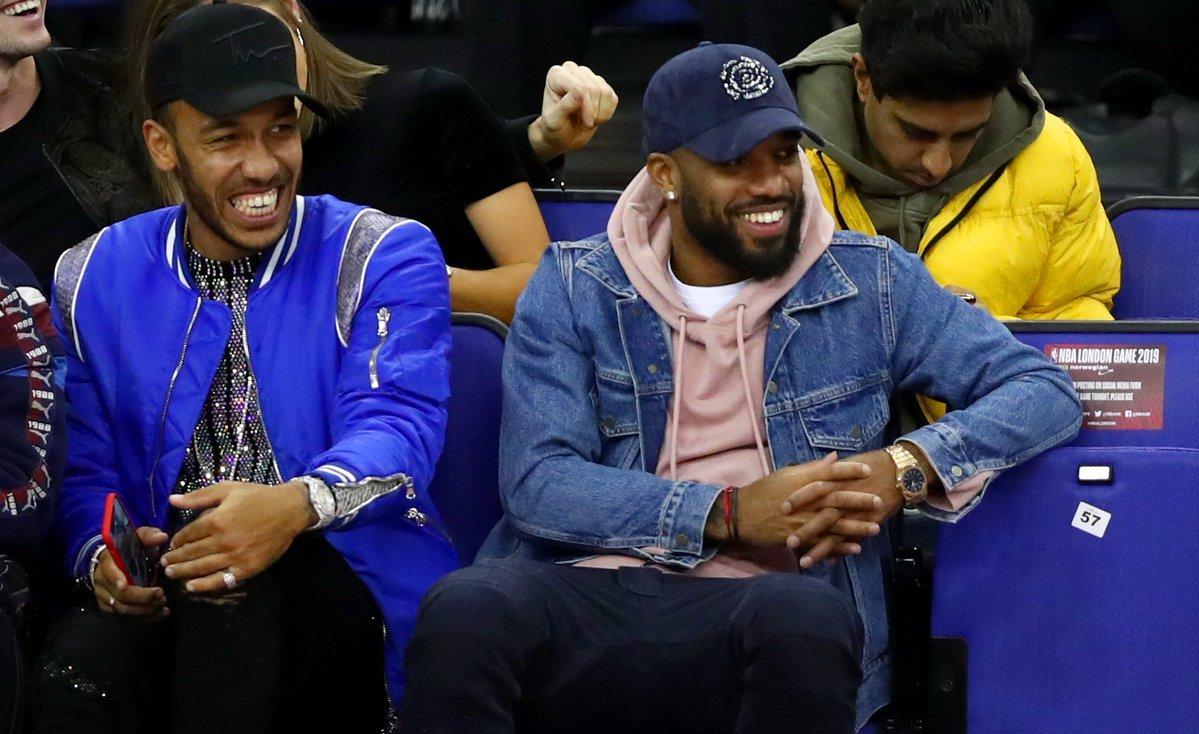 Asked about Ramsey's summer transfer to Juventus, after their forward Moise Kean was racially abused by Cagliari supporters and initially not supported by team-mate Leonardo Bonucci, the 47-year-old replied: "I'm against racism.
"Aaron Ramsey is a professional, he's also against racism. He can play here, he can play in Italy, he can play for Juventus."
Still in North London where The man who has brought Tottenham great fortune and raised them to a top four finishing team has been linked to many moves in Europe, and Italy is the next country that is looking for his services.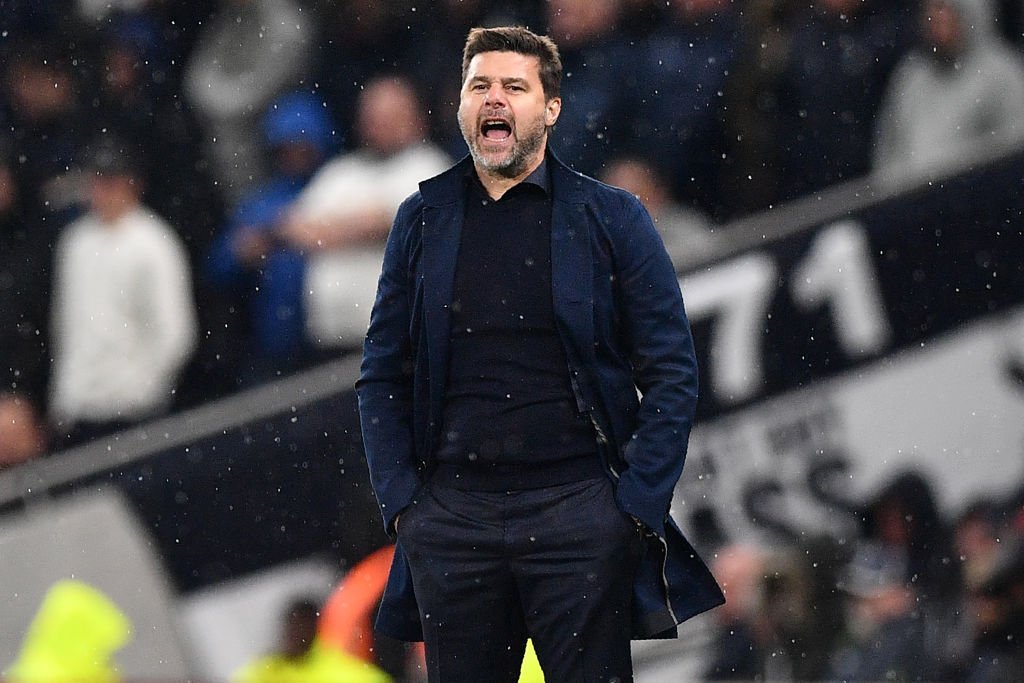 AC Milan is ready to launch an audacious move for Tottenham boss Mauricio Pochettino.
And the San Siro giants will hand Pochettino a £300million summer transfer war-chest to rejuvenate the club.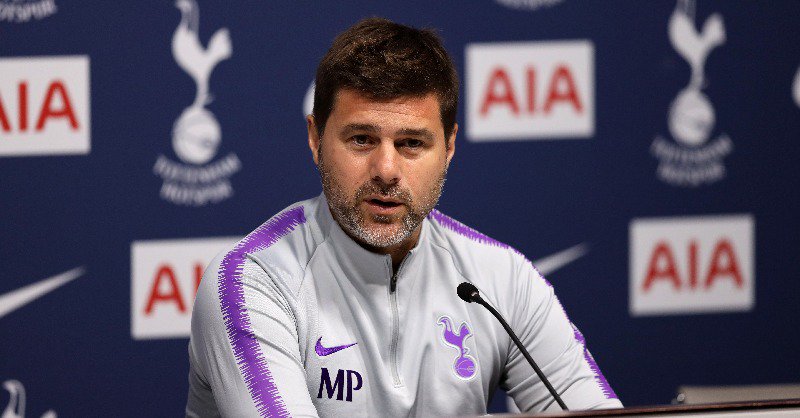 Former Arsenal chief executive Ivan Gazidis won't go quietly after being lured to Milan with the mandate of bringing trophies back to the famous old club.
Current boss Gennaro Gattuso's reign is coming to an end after an uninspiring season in which they are scrambling to qualify for next season's Champions League.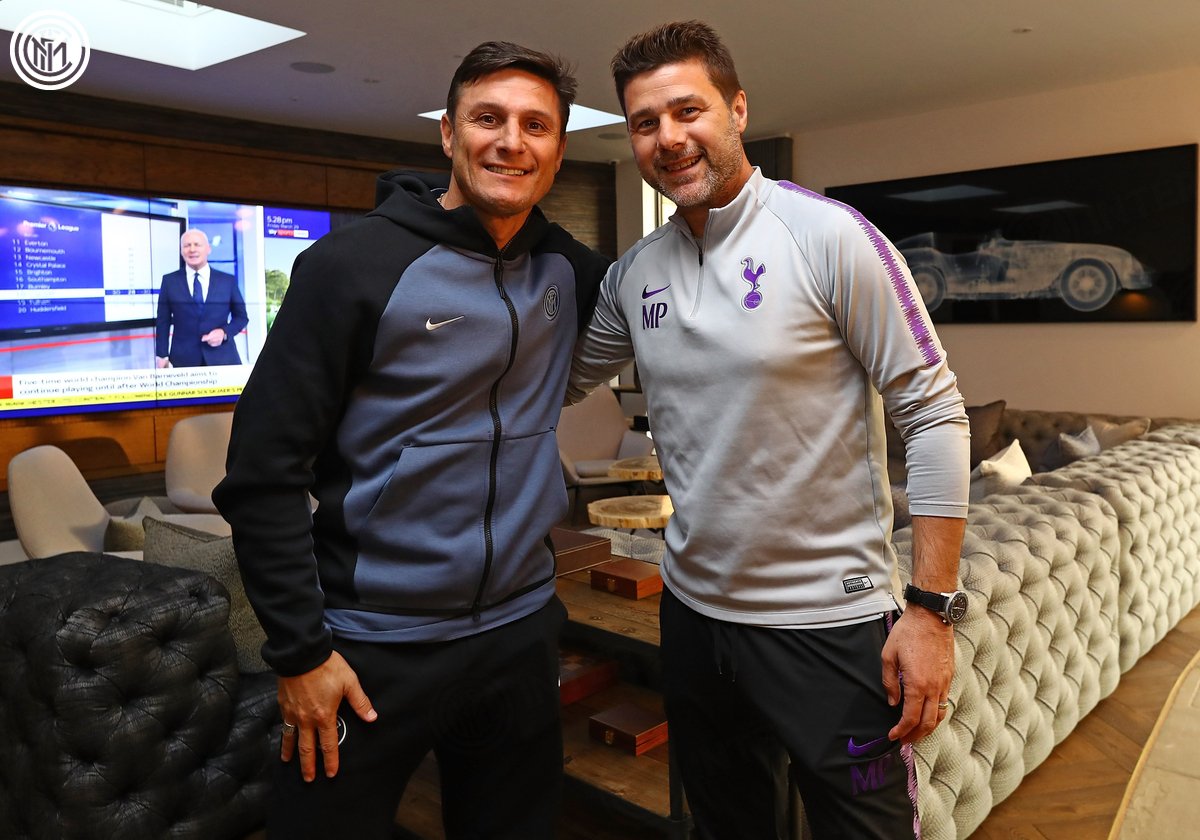 Having seen interest in his manager from Real Madrid and Manchester United during the season, Spurs chairman Daniel Levy won't welcome further speculation.
He will hope that Tottenham 's new state of the art £1billion ground and the promise of a substantial transfer budget will be enough to ward off AC Milan.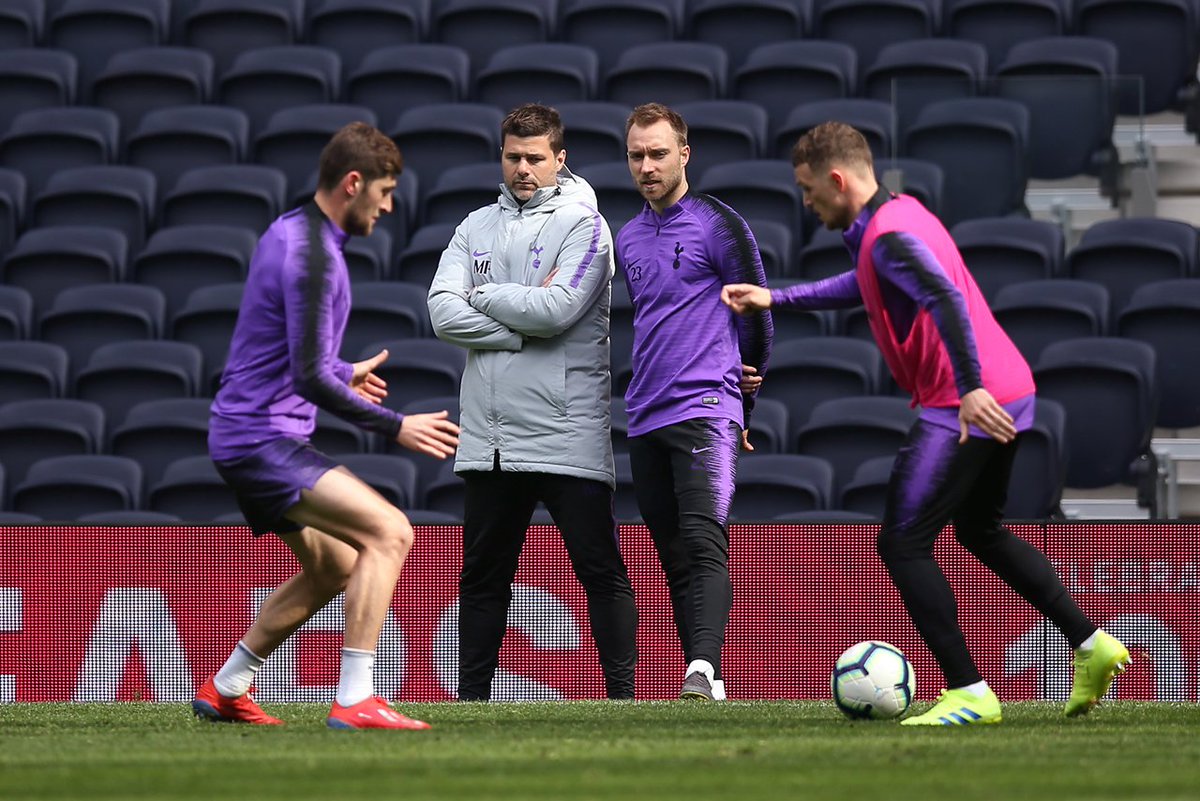 But Gazidis believes Pochettino is the man to head up his operation having seen him at close quarters during his time at The Emirates and the impact the Argentinian has made in the Premier League at Southampton and Spurs.
In matters transfers, Liverpool are reportedly interested in former Manchester United forward Memphis Depay as the Sadio Mane to Real Madrid rumours refuse to go away.
That's according to L'Equipe – via the Metro – who also report that United have a 'buy back' clause in their deal with Memphis, but it's unclear is Ole Gunnar Solksjaer is interested.
Depay was valued very highly when he made the move to Man United in 2015, but it didn't work out for him at Old Trafford.
The Dutch forward has played some incredible football since swapping the red of Manchester for the white shirt of Lyon.
Should Mane fancy pastures new then we could do a lot worse than Memphis – the only question is of the response.
Would Liverpool fans accept a former United man and what kind of reception would that player receive in the next north-west derby?
Depay seems like the kind of guy that thrives off stuff like that and I imagine he'd revel in the role of the villain to United.
Should he join the Reds, he'd link up with national team mates Gini Wijnaldum and Virgil van Dijk – two players he assisted in a recent game for Holland.
Apparently a bid of £45million could be enough to prize the Dutchman from the Ligue 1 club. Would you take him?
Back to London now where Maurizio Sarri believes Roman Abramovich is still committed to Chelsea, despite rumours that he is taking a more 'hands off' role.
Chelsea's billionaire owner has opted not to pay up front for a corporate hospitality box at Stamford Bridge, as revealed in accounts lodged with Companies House.
Abramovich has taken Israeli citizenship which means he can visit the UK visa-free for up to six months at a time, but cannot work in the country.
The 52-year-old has owned Chelsea since 2003 but recent issues with his UK visa had led to speculation he would seek to sell the club – though head coach Sarri insists Abramovich retains a hands-on role at Stamford Bridge.
"He has some problems now, but he is involved with the club, with the team," said Sarri.
"He is the owner, and so he is able to influence the technical staff, the club, the players, everything I think.
"Also in Naples (Sarri's former club), the president Aurelio (De Laurentiis) wasn't in the training ground every day. He was in the training ground once a month, no more. So it's really very similar."
Sarri revealed his assistant Gianfranco Zola speaks more regularly to Abramovich, given the ex-Chelsea forward's superior English.
Asked how much contact he has with the club's owner, Sarri said: "More Zola than me. Because Zola speaks English better than me, of course."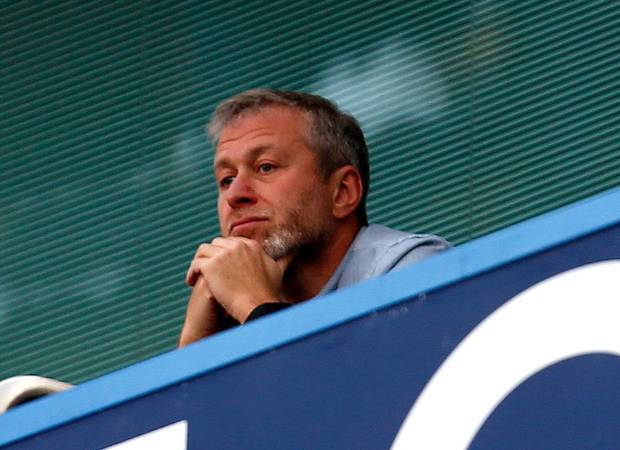 Chelsea will host West Ham on Monday night as their bid for a top-four finish in the Premier League intensifies.
Academy graduates Callum Hudson-Odoi and Ruben Loftus-Cheek are expected to play a key part between now and the end of the campaign.
Both young English talents shone in Chelsea's 3-0 win over Brighton in midweek, but Sarri rejected suggestions he had been urged by club bosses to hand both men more playing time.
Asked if he was under pressure to select Hudson-Odoi and Loftus-Cheek, Sarri replied: "No. It's up to the players, they are improving.
"In this moment of the season, they are fresh. So I think that, in this moment, they are really very important for us.
"But at the beginning of the season, Odoi had a very great potential but wasn't ready to play in the Premier League.
"Loftus the same. He had only to adapt to my football, to improve tactically for my football.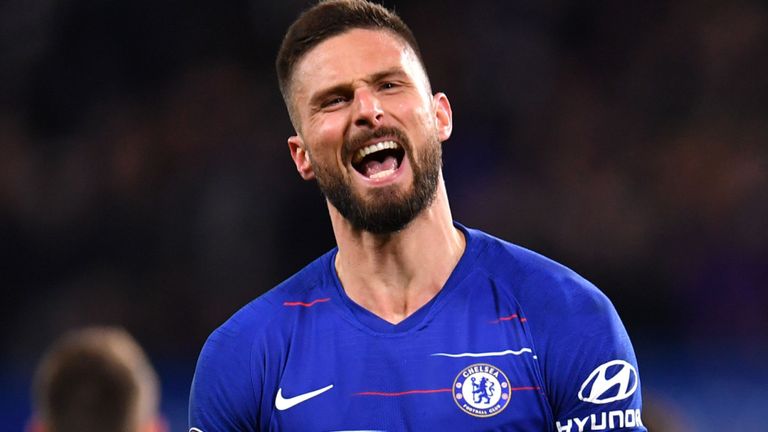 "Then he had a lot of problems with his back, and so we had to wait for him. But now they are fresh; they are ready."
Sarri also confirmed he wants to see France striker Olivier Giroud stay at Chelsea beyond the summer.
The World Cup winner's contract expires at the end of the season, though Chelsea have the option to extend that deal for another year.
Asked if he wants to hold on to Giroud, Sarri said: "Yes, of course. I know the club have an option for another season, so I think he will remain."