Women are said to be a weaker sex when it comes to dealing with emotions and feelings. However, it does not allow men to take advantage of women. here is a story of a woman appealing to the public for help after her husband assulted her over the unspeakable.
A Pakistani woman has publicly claimed that her husband had beaten and shaved her head after she refused to dance for him and his friends.
Asma Aziz, from Lahore, made headlines when she published a shocking video on social media showing her shaven head and bruised face.
Her husband, Mian Faisal, and a servant are both in police custody. Mr Faisal has denied torture.
DOMESTIC VIOLENCE
However, the case has prompted calls for more to be done to protect women from domestic violence.
In a tweet, Amnesty International said "systemic change" was necessary.
In her video posted on 26 March, an emotional Ms Aziz alleged that two days earlier she was tortured after refusing to dance in front of her husband's friends who were at their house in Lahore's upmarket Defence Housing Authority (DHA) district.
"He took my clothes off in front of his servants. The servants held me as he shaved my hair off and burned it. My clothes were bloody. I was bound by a pipe and hung from the fan. He threatened to hang me naked," she said.
She said she went to the police to file a complaint but they procrastinated – the police deny the allegation, saying that immediately after Ms Aziz's visit to the police station a team was dispatched to her residence but it was found locked and the DHA management prevented them from entering the premises.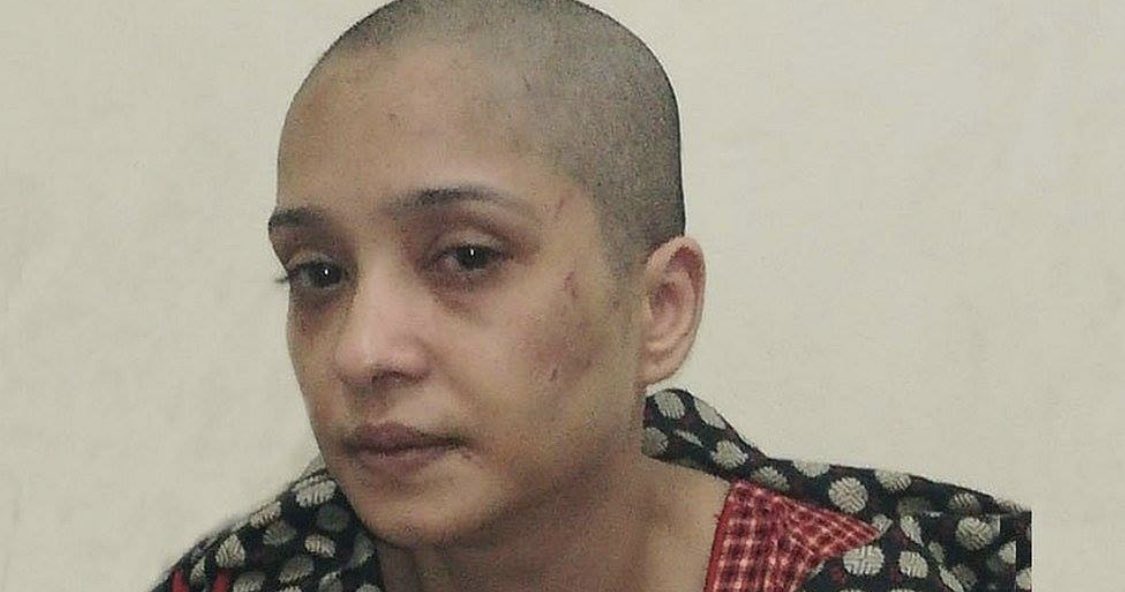 Police acted only after the video came to the notice of Deputy Minister for Interior, Sheheryar Afridi, who ordered officers to register a complaint.
Mr. Faisal and the servant, Rashid Ali, were arrested the following day. A preliminary medical report found multiple bruises, swelling, and redness on Ms. Aziz's arms, cheeks and around her left eye.
contradicting videos
a week ago, another social video resurfaced showing that Ms. Aziz called for the punishment when she behaved before her husbands friends. and both her and her husband her drug addicts.