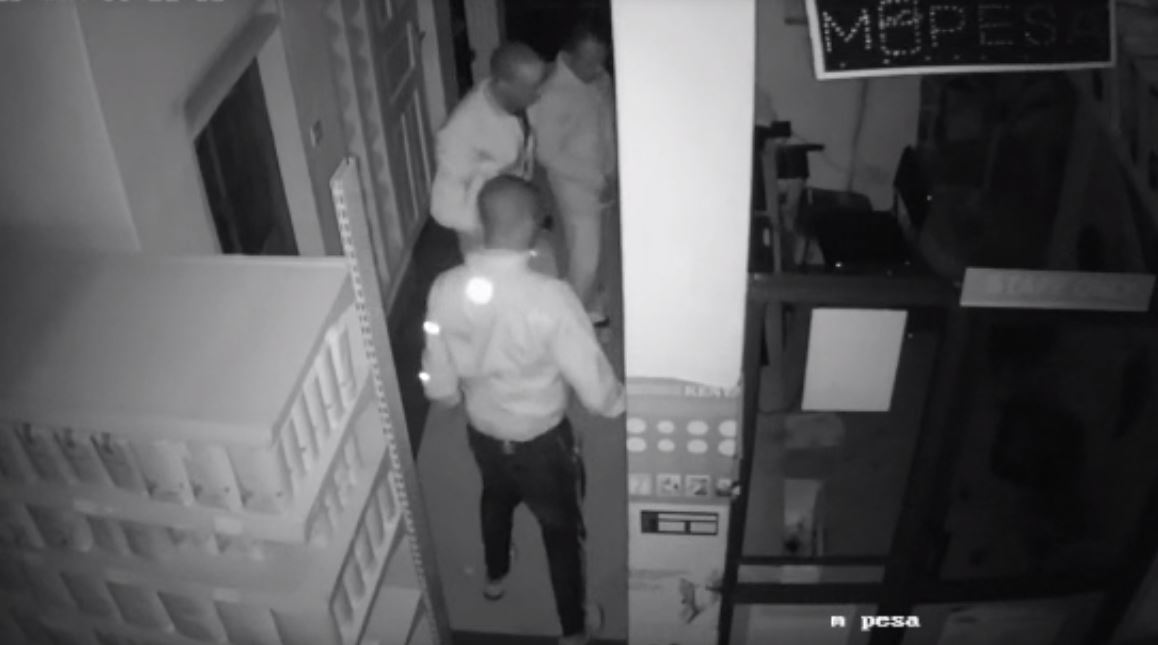 This world has no secrets what ever is hidden will eventually come out.While we do our dirty deeds, there is always an invisible eye recording the moment.
A CCTV camera footage has emerged showing three unmasked thugs breaking into a supermarket in Busia where they stole money and goods totaling to Ksh2.3 million.
In the video dated March 3 this year, the thugs are seen trying to break the door and when they are unable to, they decide to jump over in order to access what could be seen as the room that contains the cash box.
Francis Maingi, the owner of Frankmart supermarket, revealed that the criminals stole a total of Ksh1.1 million in Cash and goods worth Ksh1.2 million.
"They stole many things. They broke the safe and managed to take all the cash that we had. It was Ksh1.1 million. They stole cash and goods of approximately Ksh2.3 million," he stated.
He further disclosed that he reported the matter to the police and even gave them the CCTV camera clips but arrests were yet to be made.
However, he continued, the police were able to track down and recover goods that were hidden at a store valued at Ksh50,000.