United boss, Ole Gunnar Solskjaer comes across as such a calm and likeable bloke but he has got it in him to dish out the hairdryer treatment from time to time.

That's according to Manchester United defender Chris Smalling, who has first-hand experience of seeing Solskjaer lose it – notably against Reading in the FA Cup game at Old Trafford in January.
United were leading at the break but Solskjaer went mad over the performance he saw from his players but it's something that Smalling welcomes when it serves a purpose.
"Reading, for example, in the cup, we were winning at half-time but he went ballistic because he wasn't happy," Smalling said, speaking exclusively to sports reporters.
"He knows the standards that he wants to set and that Manchester United should set.
"There's been a couple of other times where he's done it but I think he chooses those moments well. He's not someone who's going to be shouting every game, he picks his moments and that's when it's most powerful but whenever he has done it, we've definitely took it onboard."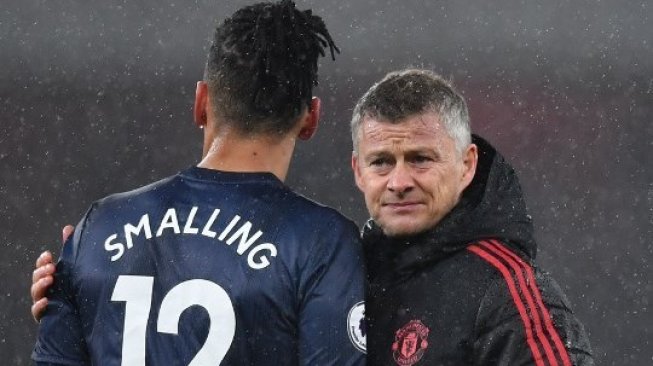 Smalling, who was joined by his manager at the North West launch for education charity Football Beyond Borders, a scheme which he is patron for, has nothing but positive things to say about the Norwegian.
"From the very first day he's someone who has obviously been successful results-wise but he's brought the belief and resilience that Man United are all about," Smalling added.
"When he [Solskjaer] came in I still had my broken toe so it took me about eight or nine games to get up and running with him but even from the side, I could just see the atmosphere he was creating.
"When Ole brings that belief and has that confidence in us, putting an arm around and saying, 'You are good players, there's a reason you're here at Manchester United' – you can see the results of that.
"And obviously there's a lot more to it in terms of how tactically astute he is – ultimately that was the first thing he breathed new life into because every player has definitely gone up a level."