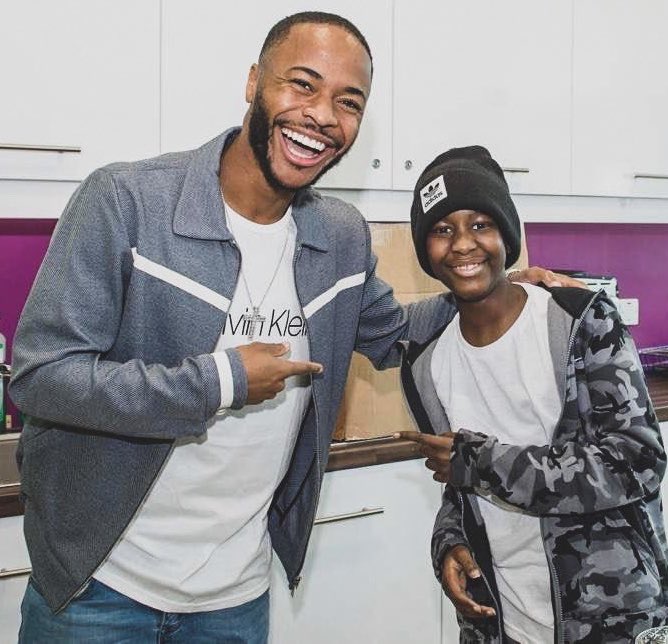 Engish star Raheem Sterling has once again proven himself to be not only a wonderful player but a wonderful person by providing 550 students from his old school with the chance to see Manchester City's FA Cup semi-final on Saturday. 
For many people Raheem Sterling deserves to win the Premier League Player of the Year award after an incredible season with Manchester City and scored 19 goals in all competitions for the club.
Raheem Sterling and Virgil van Dijk are front runners for the PFA Player of the Season! 🏃

Who do you think should win the award – Sterling, van Dijk or someone else? 💭 pic.twitter.com/xc5EXBqLu8

— Soccer AM (@SoccerAM) April 5, 2019
🏟️ @Sterling7 and Man City have come together to provide 550 tickets for pupils at his old school to attend their #FACup semi-final against Brighton on Saturday.

— Sky Sports News (@SkySportsNews) April 4, 2019
By the end of the season Sterling could have won a quadruple with City and then go on to win the Nations League with England in Portugal, where he's also become a major player in the squad.
But it's not just on the pitch where the 24 year old has won plaudits and his standing up to racism has made him a voice in the sport.
"All you can do is laugh now…"@Sterling7 hits back at Leonardo Bonucci's comments that Juventus team-mate Moise Kean was partly to blame after he suffered racist abuse at Cagliari.

— Sky Sports News (@SkySportsNews) April 3, 2019
Liverpool players are set to vote for Raheem Sterling as Player of the Year. Players can't vote for candidates at same club which can lead to tactical voting. However, they have 'defied the unspoken whip' to vote for the City forward.

[via @MikeKeegan_DM] pic.twitter.com/Y7yXEURH3t

— Superbia Proelia (@SuperbiaProeIia) April 5, 2019
Now Sterling has made himself even more of a man of the people, not his intention, by paying for 550 tickets for the FA Cup semi final, along with travel, for students at Ark Elvin Academy where he went to school.
According to the reports the children will travel up to Manchester to see the team at their training complex before going back down to London.
Well played, Raheem Sterling 👏 pic.twitter.com/x9mGQkFjfI

— ESPN FC (@ESPNFC) April 4, 2019
On Saturday they will be at City's semi final against Brighton as Pep Guardiola's side attempt to stay on tracks for an unprecedented quadruple this season.
TODAY'S FA CUP FIXTURE!

Man City vs. Brighton (5.30pm)

Man City can take another significant step towards achieving their quadruple hopes as they take on Brighton for a place in the FA Cup final.

⬇️ PREVIEW ⬇️https://t.co/fcfIuLMLYC pic.twitter.com/SRMRVtWnHI

— Sports Mole (@SportsMole) April 6, 2019
One source told the newspapers, "Raheem wanted to do something for the kids from his old school and approached the club to see what could be done. They are going to come up and meet him and then they are going to watch him in action.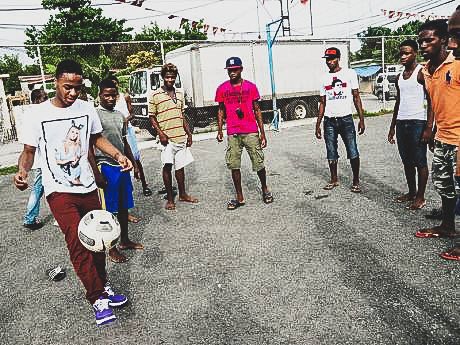 'It pretty much sums up the kind of guy he is. He hasn't made a fuss over it and he doesn't really want attention. It's just a decent thing to do."
"Our kids live in the shadow of Wembley but rarely get to go inside. It's special."

"They'll never forget Saturday, we're blown away by this generosity." 🙏

Raheem Sterling has given 550 Man City tickets to pupils at his old school 👏

The headteacher tells us about it 🙌 pic.twitter.com/20bZAirymf

— talkSPORT 2 (@talkSPORT2) April 4, 2019
It's difficult not to like Sterling and there's no reason why you'd want to. It's a brilliant gesture from the City forward.