A South Sudanese politician and former Sudan People's Liberation Army commander has sued a local daily for linking him to a 28-year-old Kenyan businesswoman found murdered at her Nairobi apartment after returning from a business trip in Juba.
Daniel Awet Akot, is accusing the Nation Newspaper publishing a slanderous report in its October 3, 2018 edition by suggesting that he used his position of influence as Governor of Bahr el Ghazal State to enrich Monica Kimani whose body was discovered on September 19 last year at a Kilimani apartment.
In a petition filed at the Milimani Law Courts Thursday by his lawyer Donald Kipkorir, the controversial military leader is seeking damages from Nation Media Group, as well Chief Executive Officer Stephen Gitagama, then Editor-in-Chief Tom Mshindi, and Executive Editor Mutuma Mathiu.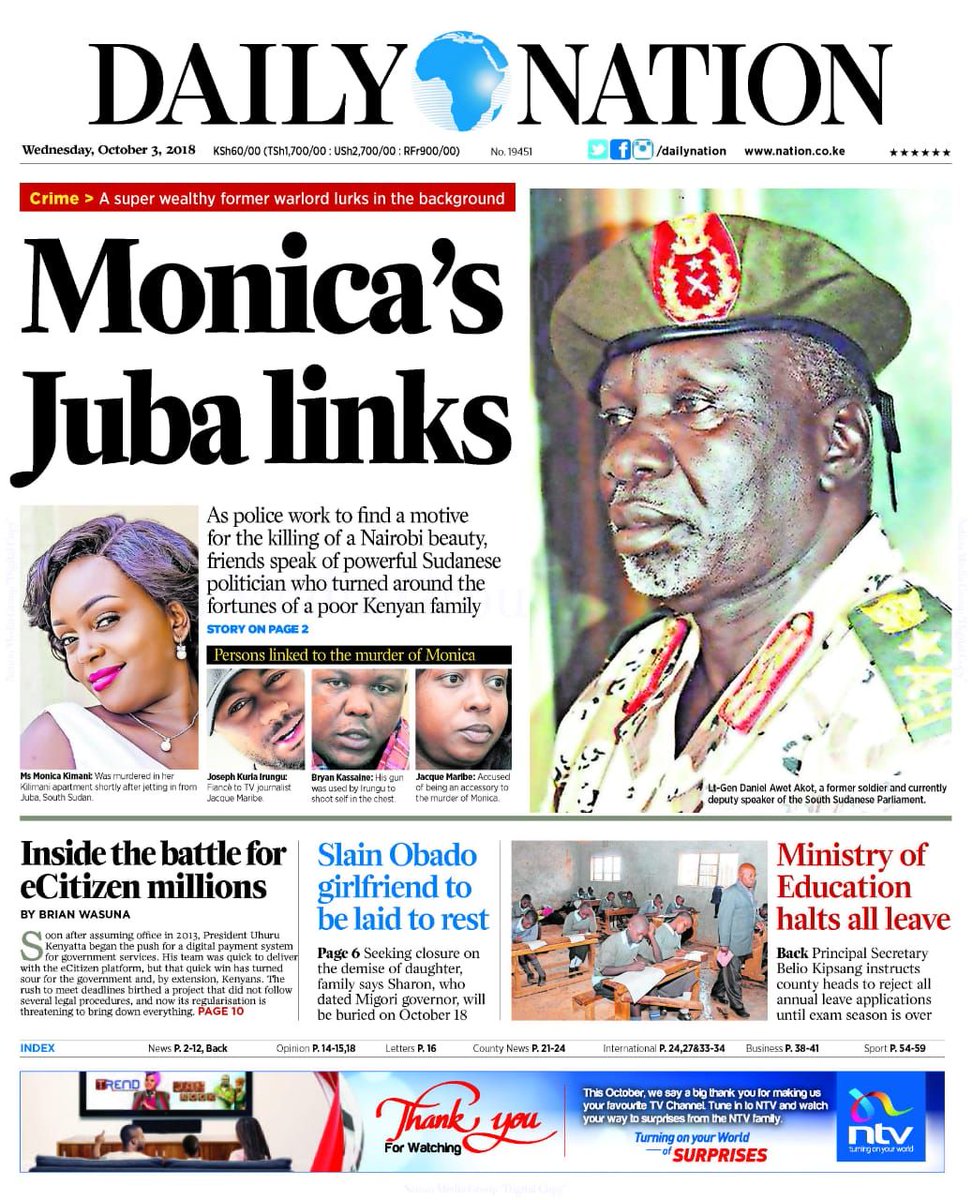 According to Kipkorir the report painted a picture of close ties between Akot and the late Kimani, the former said to have assisted the deceased to depart Sudan with a substantial amount of money than is permitted under immigration regulations.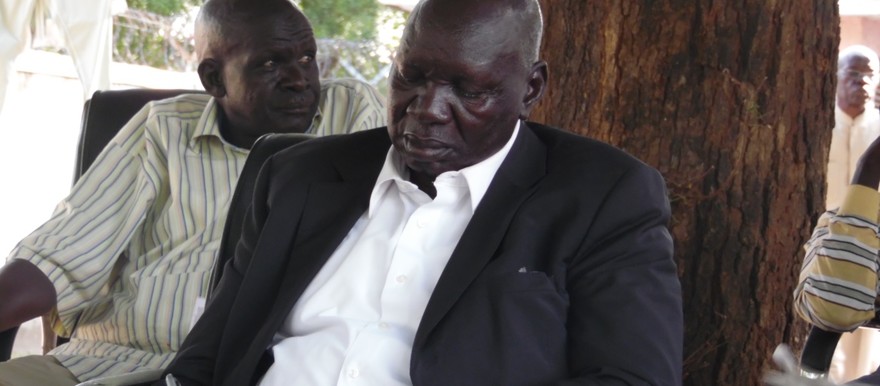 Kimani was found lying lifeless in a bathtub at her Kilimani apartment with her throat slit in murder investigators linked to business dealings.
Last year, Awet had demanded an apology from Daily Nation after the media house ran a story on how Monica allegedly made a fortune in Juba.
"I do not know the late Monica Kimani, neither in person nor in name and in any other way imaginable."
"I only heard about her name after the news of her death broke and entangled my name," Awet stated in his October 6.
He further posed: "How can a person make a relationship be it business, personal or work with a person utterly unknown to him?"
The General also denied that he owns property in Nairobi which was under the supervision of Monica.
He has also denied that he is the deputy speaker of the South Sudan Legislative Assembly as he left the position in 2013.
Police charged two persons – a television journalist and her ex-fiancé – with Kimani's murder.
Here is the full press release..
Please like, comment and share..