From UK high end vehicles being intercepted in Kenya to Monica Kimani murder haunting a local daily and GSU being caught stealing in graft embattled dam Kenyans were further shocked when lots of bhang worth ksh2.5 m was found abandoned in a car.
KRA INTERCEPT HIGH END VEHICLES STOLEN FROM UK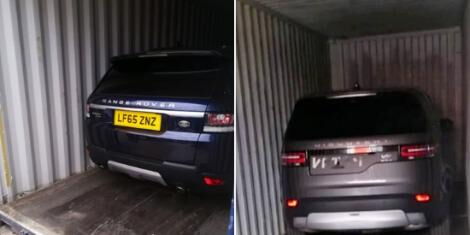 Kenya Revenue Authority (KRA) impounded two high-end vehicles at the port of Mombasa destined for Kampala, Uganda.
The vehicles, believed to have been stolen in the United Kingdom, had been concealed in a forty-foot container.
The operation was conducted after KRA received intelligence reports of the suspected stolen vehicles
Interpol confirmed that the vehicles had also been stolen from the UK.
The authority is working with the local and international investigation and enforcement agencies with the aim of arresting and prosecuting those behind the international vehicles smuggling racket.
DAILY SUED OVER MONICA KIMANI MURDER
A South Sudanese politician and former Sudan People's Liberation Army commander has sued a local daily for linking him to a 28-year-old Kenyan businesswoman found murdered at her Nairobi apartment after returning from a business trip in Juba.
Daniel Awet Akot, is accusing the Nation Newspaper publishing a slanderous report in its October 3, 2018 edition by suggesting that he used his position of influence as Governor of Bahr el Ghazal State to enrich Monica Kimani whose body was discovered on September 19 last year at a Kilimani apartment.
In a petition filed at the Milimani Law Courts Thursday by his lawyer Donald Kipkorir, the controversial military leader is seeking damages from Nation Media Group, as well Chief Executive Officer Stephen Gitagama, then Editor-in-Chief Tom Mshindi, and Executive Editor Mutuma Mathiu.
BHANG WORTH KSH 2.5 MILLION NABBED IN ABANDONED CAR
Police have seized bhang worth Sh2.5m from an abandoned vehicle in Salgaa on the Nakuru-Nairobi highway.
Around 2160 stones of the drug were impounded in the abandoned vehicle.
This is a just a fortnight after police seized bhang after a car accident along the same road.
A traffic officer discovered a haul of Ksh1.5 million worth of bhang in a vehicle that was involved in an accident along the Nairobi-Nakuru highway on Saturday morning.
The motorist who was ferrying bhang is claimed to have attempted to overtake other vehicles in a bid to dodge police inspection when the accident happened.
GSU CAUGHT STEALING AT THWAKE DAM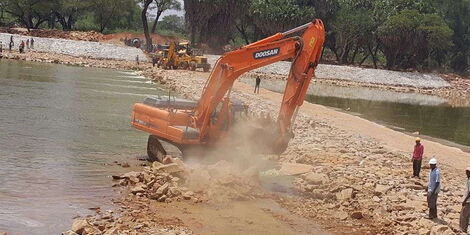 A former General Service Unit (GSU) was, on Thursday, arrested for allegedly siphoning off fuel at Thwake Dam construction site.
Thwake Dam, the Vision 2030 flagship project estimated to cost Ksh63 billion was undertaken by the Chinese.
Reports revealed that the suspect was being held Makueni police station but was yet to be charged because the Chinese contractor was hadn't recorded a statement regarding the alleged crime.
Makueni police boss Timothy Maina stated that they could be forced to release the suspect if the contractors failed to show up at the station to make their statements.