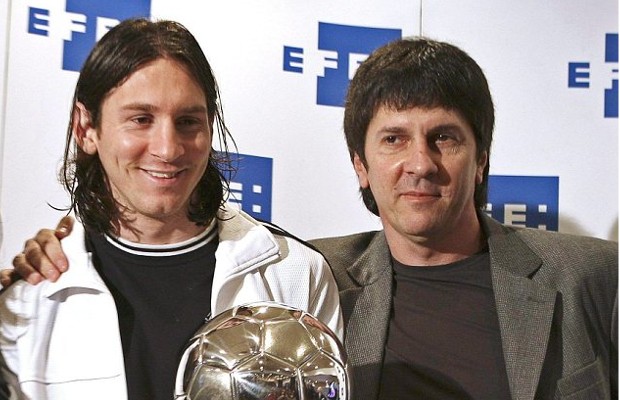 Messi's father is in trouble! A biker was rushed to hospital in Argentina after being hit by a BMW vehicle driven by Lionel Messi's dad Jorge.
The unnamed 24-year-old was reportedly left briefly unconscious after the collision at an intersection in the Barcelona star's native city of Rosario.
An ambulance took the injured man to hospital while police drove Messi's father to a nearby police station so they could check his vehicle documents.
He is also thought to been breath-tested before being allowed to leave.
The accident happened around 8pm on Thursday night.
Messi's 61-year-old dad was driving a BMW M3 and the injured biker was on a a Honda CG 150.
Although local reports said the motorcyclist was left unconscious after being knocked to the ground, his injuries were categorised as "non-serious" after he was examined by medics in Rosario's Clemente Alvarez Hospital A&E.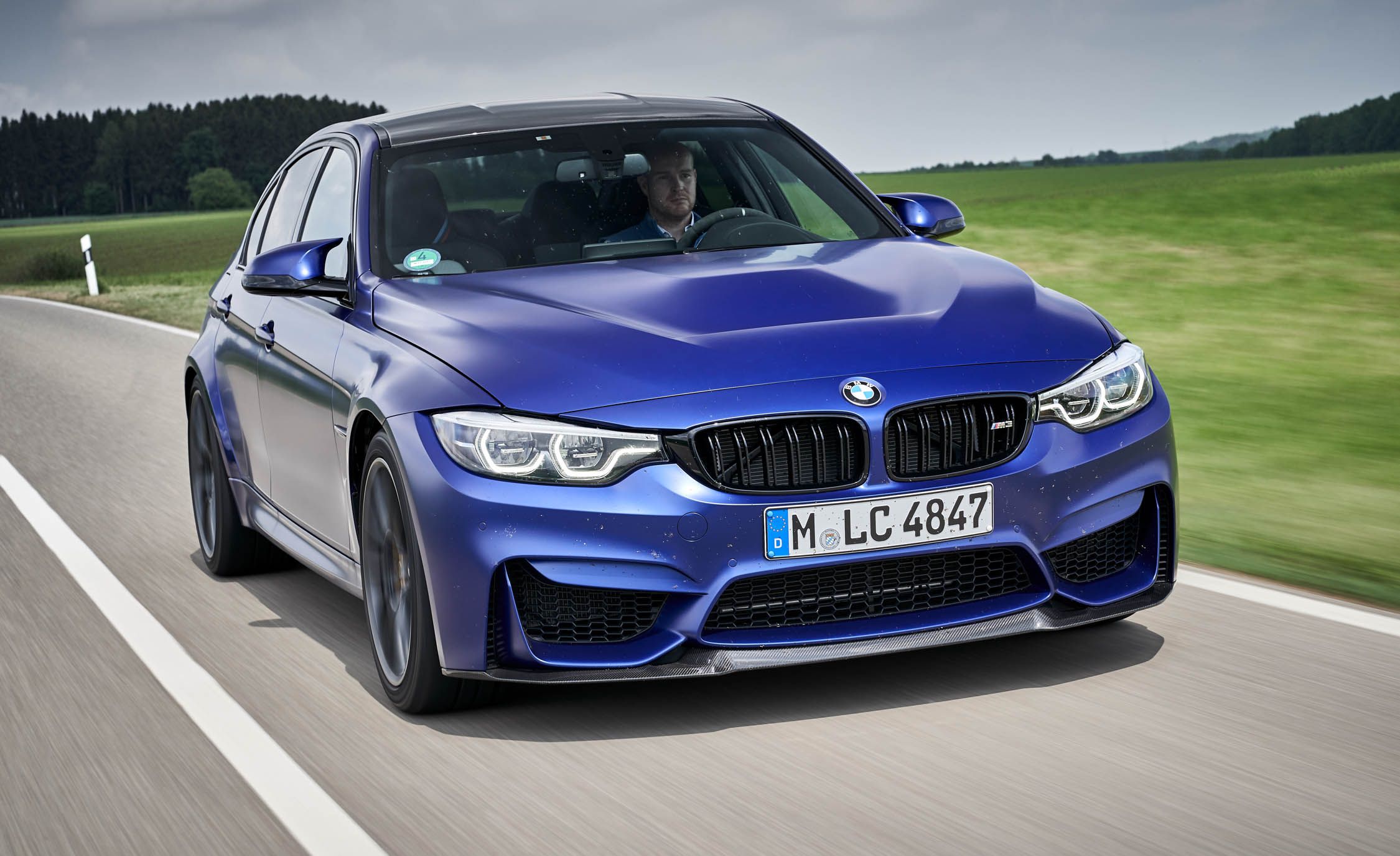 The incident is not expected to result in court action.
The crossroads where the collision happened, at the intersection of a street called Ayacucho with Regimente 11, is described as an accident blackspot.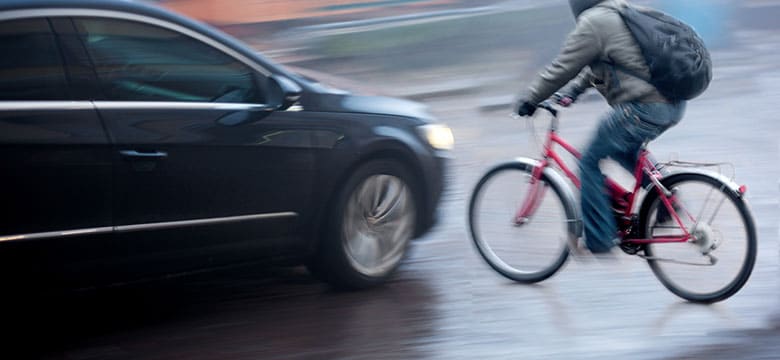 There are two traffic signs with the word 'Stop' on them to avoid accidents.It was not immediately clear on Friday who had priority at the crossroads.
Neither Messi or his dad have yet made any comment. Jorge was found guilty of tax fraud in a Spanish court in 2016 alongside his son. Their jail sentences were later reduced to fines.
From Messi to Ronaldo's love life. Cristiano Ronaldo's girlfriend has admitted she fell in love at first sight with the football star after they met when she worked in an upmarket Madrid clothes store.
Stunning Georgina Rodriguez claimed the feeling was mutual following their June 2016 encounter.
She told Italy's Elle magazine in an interview: "The first meeting with Ronaldo was at Gucci where I worked as a sales assistant.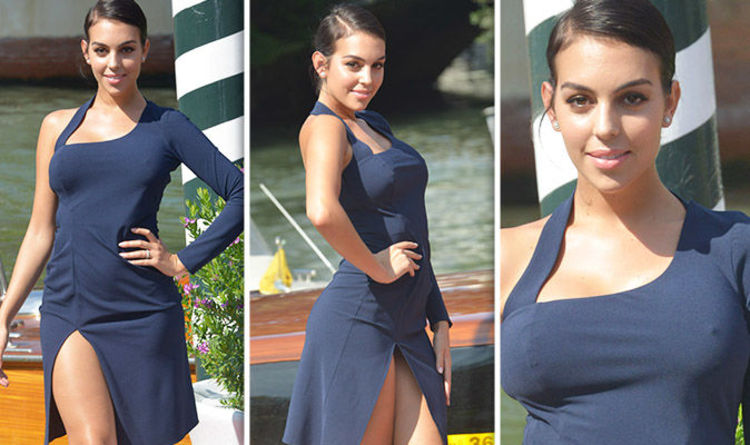 "Days later we saw each other again at another brand's event and it was then we could talk in a relaxed atmosphere, outside of my work environment. It was love at first sight for both."
The 25-year-old brunette, who swapped Madrid for Turin last summer after Cristiano signed for Juventus , painted an idyllic existence of life in her new home city with her partner of nearly three years.
The pair have a one-year-old daughter called Alana Martina and Georgina, born to a Spanish mum and Argentinian dad, is also raising Cristiano's near-two-year-old twins Eva and Mateo and eight-year-old son Cristianinho.
Georgina admitted in an interview with glossy Spanish magazine Hola! in February she would love to become the football star's wife but quashed rumurs they are already engaged.
She told Italy's Elle magazine her typical day consisted of waking up the children, changing them and having breakfast together before playing with them and preparing lunch, followed by a nap, a gym and spa session and a spot of TV with Cristiano before bed.
She added in the interview, headlined: 'My life with Ronaldo': "Home is where my family is. The place where I am happiest is my home, with my children and partner.
"Our house is our refuge, our temple built with so much love."
Georgina, who grew up in the Spanish Pyrenees city of Jaca, has been a rock of support for Cristiano since it emerged he is being probed by Las Vegas police over 2009 rape claims.
The footballer has denied raping American accuser Kathryn Mayorga at a hotel in the city.
Back home, After winning the much hyped Nairobi fight night a couple of weeks ago, Fatuma Zarika has come to be loved by many for her prowess in the boxing ring.
But away from the ring she is a doting mother to two adorable girls Sophia and Halima.
Her first daughter is Sophia Vuteme Zarika while her younger daughter is Halima Zarika.
See their stunning looks below.
Fatima Zarika raised her two beautiful daughters as a single mother. She is a typical mother contrary to what anyone would think of boxers.
"My mother is everything to us, but I will definitely say she is hardworking and brilliant. She has been a father and mother to me and my sister and I can't say more. she is ambitious, funny, forgiving, generous and a good leader," Sophia Zarika said in an interview with People Daily.
Sophia says that her mother is a very simple woman at home. She reveals that Zarika does all chores at home and even has time for them despite her busy schedule.
"It is simple when it comes to my mother. She has two different shades that people don't know about. At home she does chores, cooks, plays around with us and something about her always brings our family together," said Sophia.
Looking ahead of the Football action this weekend,the FA Cup takes the main focus in England this weekend, with four teams set to lock horns at Wembley for the place in the semi-finals. Manchester City are attempting to get to their third final in eight years but have to face Brighton & Hove Albion first on Saturday. Arguably the tastier fixture sees the equally impressive Watford and Wolverhampton Wanderers face-off the following day.
There's a host of Premier League fixtures to get to grips with too, including a spicy 'Andros-Townsend-Derby' as Crystal Palace travel all the way up to Newcastle, a win for either providing that extra morsel of confirmation to remain in the top tier next season.
If your palate is a little bit more exotic however, here are four fixtures from across Europe to get stuck into.
Barcelona v Atlético Madrid
It's first versus second in this La Liga match-up at Camp Nou. In the reverse fixture at the Wanda Metropolitano back in November, the points were shared, with Barcelona claiming a late late equalizer courtesy of Ousmane Dembélé.
With the first-leg of their Champions League quarter-final around the corner, it will be interesting to see Ernesto Valverde's team selection; Lionel Messi was of course initially rested in that mid-week 4-4 thriller at Villarreal.
Diego Simeone and Atlético will have no such concerns after being ceremoniously dumped out of the European competition by Cristiano Ronaldo and Juventus (more on them later).
A win for Los Rojiblancos in Barcelona will keep the distance between them and city rivals Real and reduce the deficit at the top of the table to just five points and make Blaugrana hearts start ticking just that little bit faster with seven games to go as they strive for their eighth title in a decade.
Juventus v Milan(
Though the destination of the 2018/2019 title is all but confirmed – with Juventus 18 points clear of nearest title challengers Napoli – the chance to see two European historical heavyweights do battle in Turin, with Gennaro Gattuso's AC Milan venturing west to the face the bianconeri is a match not to be missed,
Milan are looking for their first win (in 90minutes) in nine meetings with Juventus and close the gap on San Siro-sharers Internazionale, one place above in Serie A in third.
If the Old Lady win this game (and Napoli don't drop points against Genoa on Sunday) they'll need just one more win for their eighth consecutive title.
Hearts v Hibernian(
The Edinburgh Derby is always one to mark down on the calendar. It may not be the most free-scoring fixture, but it can certainly get tasty. There's just a point between Hearts and Hibs in the Scottish Premiership table, but it's the bragging rights that are at stake at Tynecastle Park this Saturday lunchtime. Hearts were beaten by 3-0 by Rangers in midweek, but got the win at Easter Road at the end of 2018.
Bayern München v Borussia Dortmund(
Hands down, disregard all the other previously mentioned suggestions; cancel appointments, birthdays, even miss the birth of your first child.
The term 'title-decider' can often be bandied around too flippantly, but in the Bundesliga's case this weekend, there's no tag more appropriate.
Bayern Munich have clawed their way back to breath down BVB's neck, gaining ground after a slippy start to the season when Niko Kovac's job looked to be on the precipice. Just two points now separate the two sides, with Dortmund just about clinging onto the top spot.
Last time saw a 3-2 thriller which saw the points go the way of Lucien Favre's Dortmund at the Westfalenstadion. More of the same please.