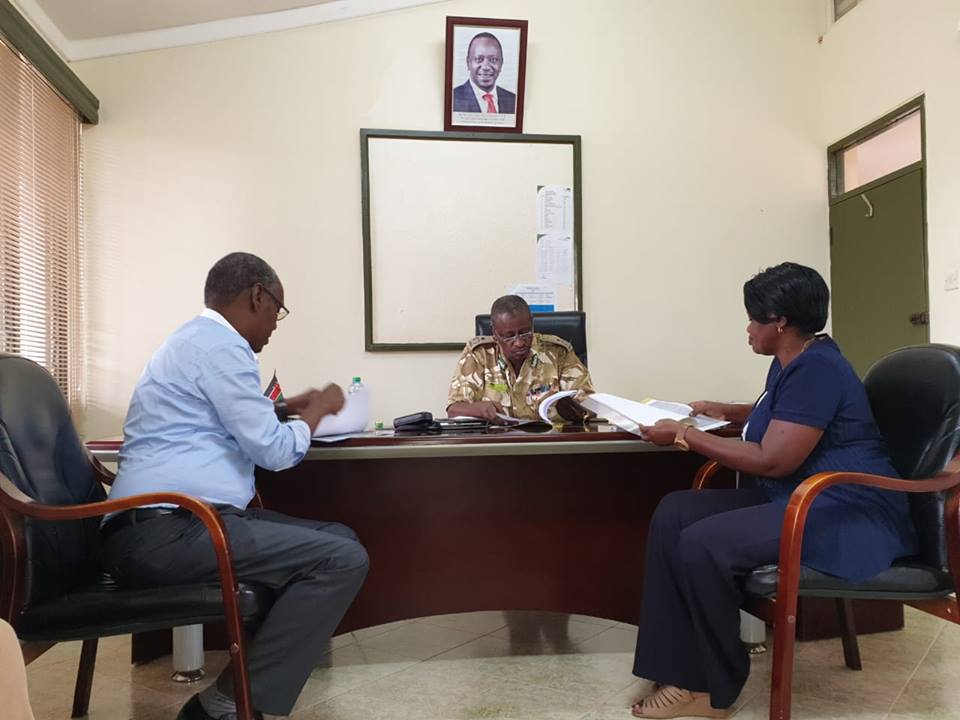 Mombasa Subcounty admins are set to undergo a training under the KWS
Law Enforcement Academy inorder to boost their service delivery skills.
Earlier today, the sub-county admins led by the Coord Idris Abdirahman held consultations with officials from KWS Law Enforcement Academy to develop a customized training module for the officers.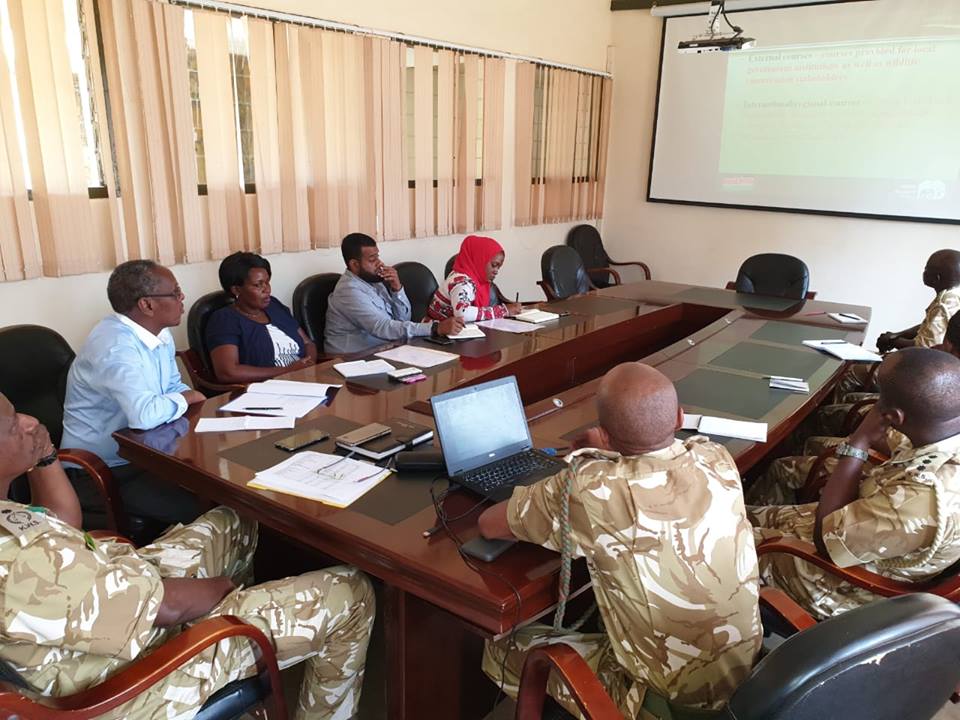 The discussion revolved around tailoring a module that will focus on Administrative functions, disaster preparedness, transformational mgt, resource mobilization & management, physical fitness, drills, among other courses to foster service delivery to Mombasa residents.
The meeting came as a result of intensive deliberations that saw the team consider having The Kenya Wildlife Service Field Training School – Manyani to undertake the Sub County & Ward Administrators through a course in order to strengthen their capacity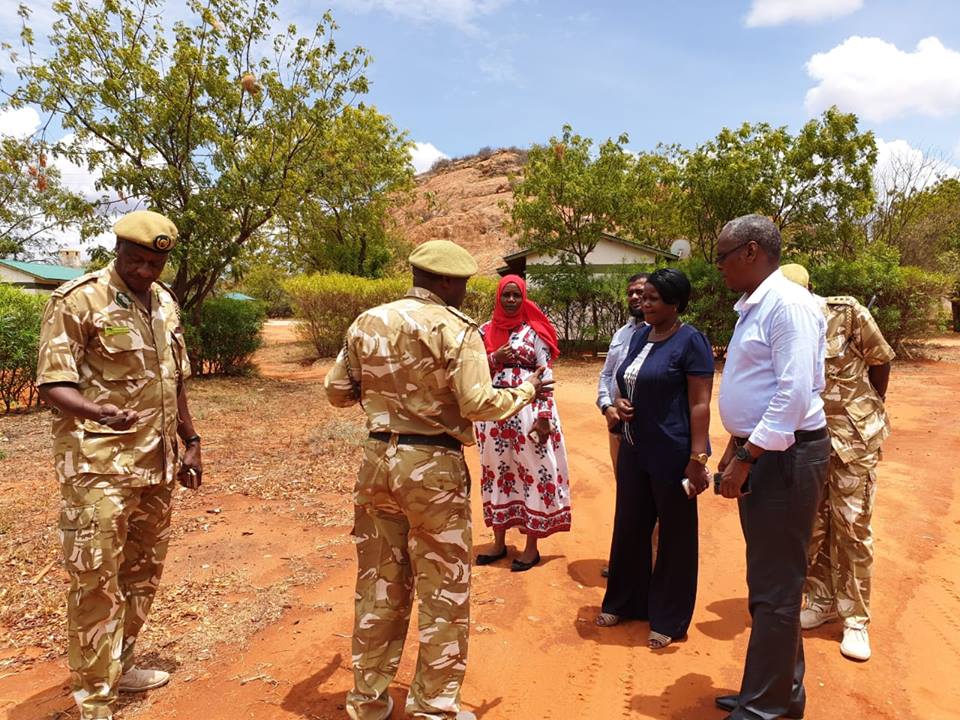 During the visit at the academy, accompanied by Mohamed Kheri-(Commandant,KWS), Oswald Sangawe-(Chief Instructor) and Jacob Mwanjala-(Adjutant), the team was taken around the facility and familiarized with thematic areas of training.
This training will go a long way to ensure that the admins take up their full responsibility of ensuring effective service is delivered to the Mwananchi.