Music is one of the most subtle forms of communication in the modern world.
Indeed, there is something about tempo that speaks to the hearts, minds, and souls of just about every individual on the planet.
So it's no surprise that with each passing day, teachers devise unique ways of ensuring their pupils perfectly grasp whatever is being taught.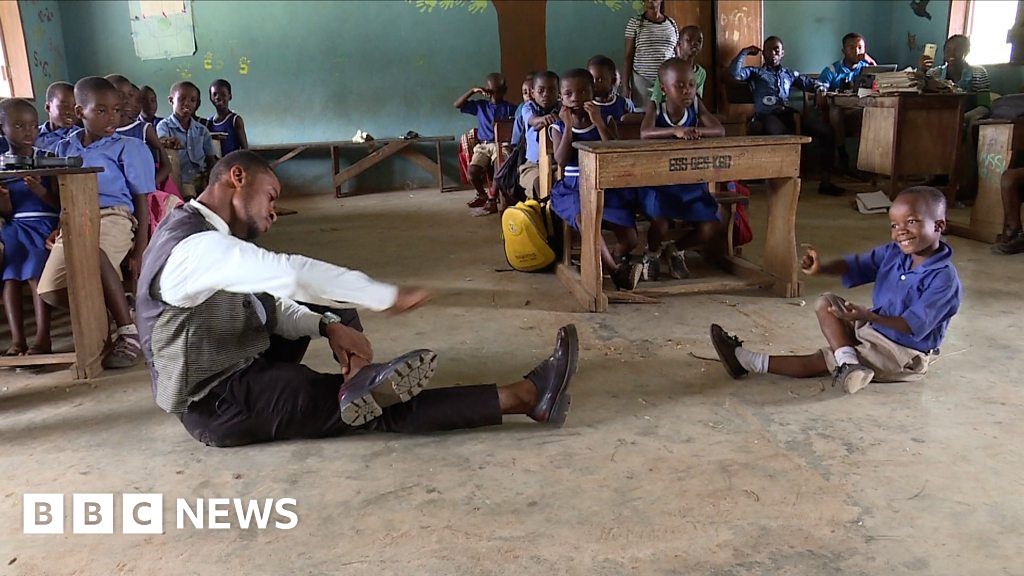 Sackey Percy, a youthful, vibrant Creative Arts teacher from Ghana has come up with a dancing technique he uses to educate little kids.
The teacher believes dancing improves confidence in his pupils and makes them feel free to open up to him.
The young teacher became an internet sensation after a video of him and his pupils happily dancing during class time went viral on Facebook.
How's this for some #MondayMotivation? Meet Sackey Percy – Ghana's dancing teacher!

We would have been early to class if we got to see moves like this!
🕺🏾👨🏾‍🏫🇬🇭 pic.twitter.com/UD2VykxAu5

— BBC News Africa (@BBCAfrica) April 1, 2019
"The unique thing I am using now is dancing with my kids to improve their confidence during class hours," he told BBC.

Interestingly, his pupils cooperate with him and never have a dull moment whenever they are called to jump and shake their little bones during lessons.
"After implementing the dance, they feel free to ask me whatever is bothering them.
Whenever I am done with a lesson and I ask a question, they are able to answer because they do not see me as a caricature or something like that," the teacher added.
He said most of his pupils are very talented in drama and singing. His relationship with the little ones allows them to express themselves.