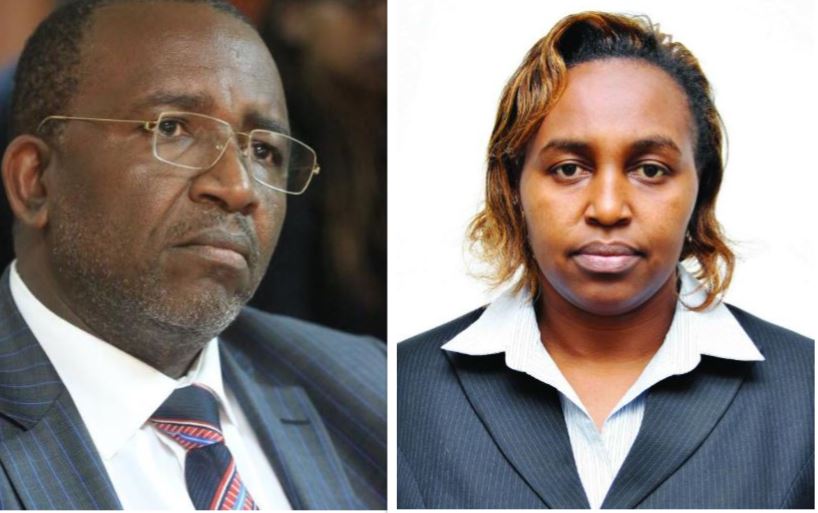 Nairobi Governor Mike Sonko has strongly defended Meru Senator Mithika Linturi from claims that he is a poor performer in bedroom matters. Sonko, in a cheeky statement, sought to set the record straight that it was wrong for the legislator's private life to be publicised without substantial evidence.
The governor was reacting to an affidavit filed by Linturi's estranged wife Maryanne Kitany that informed a court that one of the troubles pitting them was the legislator's inability to rise to the occasion.
"During our union, we faced problems experienced in most marriages. The challenges were mostly caused by him because he was unable to rise to the occasion in the bedroom on several occasions, claiming exhaustion, sickness," part of the affidavit read.
According to the combative governor, Lenturi's non-performance in the bedroom could be as a result of old age. He was, however, emphatic that even if a man could not rise to the occasion, he could still use his tongue and fingers. "Musidharau wanaume to that extent na hata tukizeeka. (Do not look down on men to that extent even if they are aging). God gave us tongues and fingers," Sonko wrote on Facebook on Thursday, April 4.
It is understood that the couple is entangled in a bitter domestic brawl. Kitany has accused Linturi of lying to her about his marital status before he married her and also neglecting her. Earlier, the lawmaker had thrown the woman out of their house in Runda claiming that she was not his wife. The brawl ended up in court and the Senator was restrained from accessing the house where he had tried to evict Kitany from.