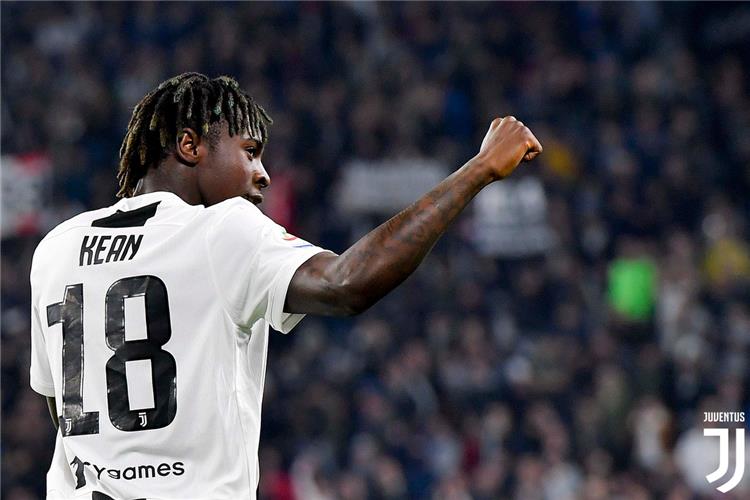 Juventus' Italian teenage forward Moise Kean suffered racist abuse from the stands during Tuesday's Serie A match at Cagliari.
The 19-year-old held his arms aloft after scoring Juve's second in the 2-0 win, seemingly in response to chants, and was subjected to further abuse.
Afterwards he wrote on Instagram: "The best way to respond to racism."
Boss Massimiliano Allegri and defender Leonardo Bonucci said Kean should take some of the blame for his celebration.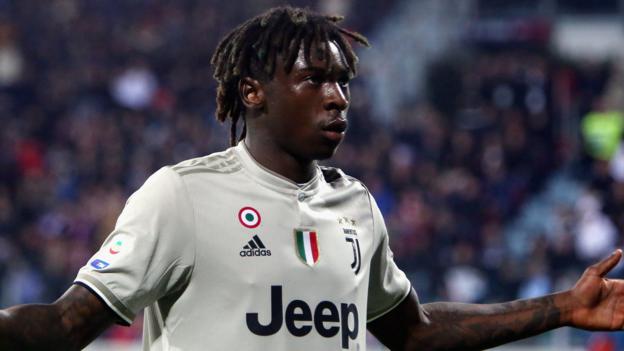 "He shouldn't have celebrated in that manner," said Allegri. "He is a young man and he has to learn, but certain things from the crowd also shouldn't be heard."
Italy international Bonucci – who scored the opening goal – told Sky Sport Italia: "You celebrate goals with your team-mates. He could have done it differently.
"I think the blame is 50-50. Moise should not have done that and the Curva [fans] should not have reacted in that way."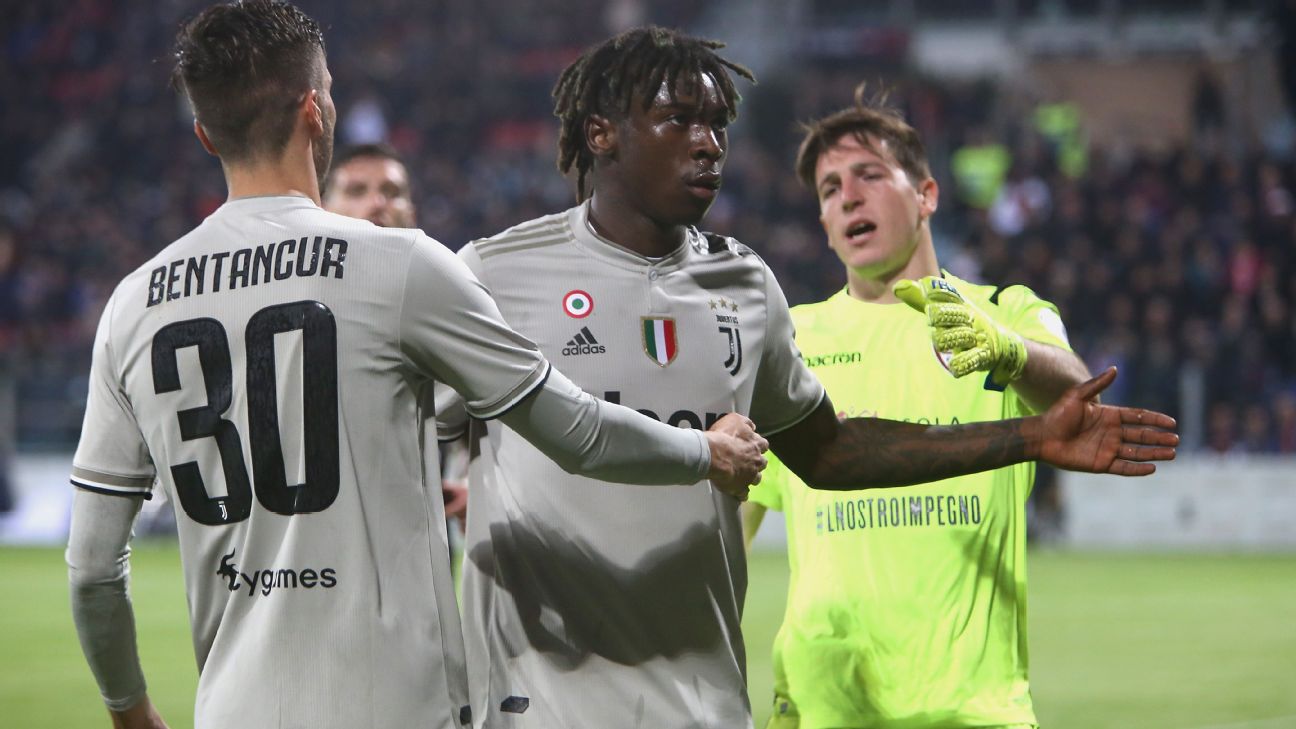 The comments from Bonucci have sparked numerous reactions on social media with many claiming they were totally out of context.
The Italian football authorities clearly don't care about racism because it is instilled in their culture. The comments from Bonucci last night were vile but not surprising at all, a so called leader not respecting his own racially abused teammate is simply disgusting to see.— 360Sources (@360Sources) April 3, 2019
Just seen the Bonucci stuff. What an absolute first class coward and scumbag. It astonishes me that people can still go to a sporting event and do racist chants right out in the open. But for a player to put even a scintilla of blame on his teammate is beyond the pale— YankeeGunner (@YankeeGunner) April 3, 2019



damn, Bonucci. so much for representing your teammates and having their back. fuck all the way off.— amadí (@amadoit__) April 3, 2019
The Internet does not forget..
The ironic thing is that Bonucci reacted to boos from Juve fans last season by celebrating a goal in front of them "provocatively". That wasn't even in the same stratosphere as racist abuse. Imagine blaming a kid for reacting to racist abuse by scoring & staring down his abusers.— Cerè (@Cerebrone) April 3, 2019
Did Bonucci really say Moise Kean is 50% to blame for the racial slurs? I knew italy isn't as progressive as the rest of the EU but this is a huge step backwards— sic🇳🇱 (@realftmadrid) April 3, 2019
What steps do you suggest should be taken to curb racism in football? Let us know in the comments..