It has been witnesses severally where champions waste their wealth only to end up in miserable lives. Wilfred Bungei, former Olympic champion has confessed how he wasted his life with alcoholism aftr his retirement in 2011.
He quietly slipped away from life on the fast lane and acquired a taste for fine alcohol. He says he indulged in alcohol because he was idle and had 'enough cash' and that drinking kept him busy after retirement; "I had spent 15 years in athletics. I never had time for so many things. So, I had enough time to test all I missed, including alcohol.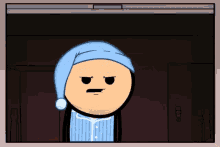 I could stock alcohol in bulk in my house. I never used to go to clubs or bars. I just took my liquor in the house and no one knew I was a drunkard. I could drink consecutively for five days. It was chaotic all the time. My wife had a lot of challenges and I thank God my children were still young, aged six and seven years and it did not affect them much. Within two years, I was a full blown alcoholic."
On May 11, 2011, when Olympic marathon champion Samuel Wanjiru died, Bungei had been admitted at Kapsabet County Hospital for excessive drinking. He had hit rock bottom and knew it was time to quit. In September 2012, Bungei checked himself into a rehabilitation centre for alcohol addiction treatment.
"I knew I had hit rock bottom… but you know addicts, they do not want to admit that they are alcoholics. I checked into the rehabilitation centre and after two days, I wanted to go back home thinking I was well. I was admitted for six weeks.
During this period, I got to understand myself well. I spent almost Sh1 million, but I have no regrets," he says. Bungei confesses that he would have lost all the fortune acquired through his athletics exploits by now had he not kicked the bottle out of his life.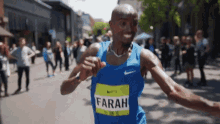 "It's now seven years since I quit alcohol. I will never look back. I always say that I must 'play this movie to the end' in this resolve," he says. "I believe in the alcoholic theory: 'One is too many; a thousand is not enough."
Bungei  made it big in global athletics and even won Olympic 800m gold medal in 2008, which raised his sporting profile. He is best remembered riding a horse during his wedding alongside his best man William Yiampoi, a former 800m runner.