Officers from the Ethics and Anti-Corruption Commission have taken Samburu Governor Moses Lenolkulal into custody to face charges of conspiracy to commit an economic crime; abuse of office and conflict of interest.
Mr Kasaine the governor and Mr Ndathi are alleged to have been awarded Sh84.7-million-fuel-supply tender in which Oryx Service Station, owned by the governor was given a tender to supply fuel to the county government against the law.
Samburu Governor Moses Lenolkulal arrested by EACC detectives, taken to @EACCKenya for grilling over abuse of office charges pic.twitter.com/iZiYKBAw1S— The African Voice (@teddyeugene) April 2, 2019
"The investigations established that the Governor Moses Kasaine Lenolkulal was trading with the County Government through Oryx Service Station for the supply of fuel since the 27th March 2013 to date," Mr Haji said in a statement.
Before he was elected Samburu governor in 2013, Lenolkulal was in the NGO world working in Northeastern.
The EACC says the governor's investments records show that he didn't own any land or house in Nairobi at the time, but his investments sprang up immediately he was elected.
EACC says that while the governor's official residence in Maralal is poorly maintained and valued at less than Sh5 million, his private residence is posh and valued at more than Sh70 million.
The court heard that the governor and his officials have been inflating costs and making fictitious procurement contracts, which led to the loss of the Sh1.6 billion between January 1, 2013 and December 31, 2018.
The anti-corruption agency suspects that the governor incorporated a service station, which he used to siphon public funds through a contract to supply diesel and petrol to the county.

"Preliminary investigations have revealed that Lenolkulal, through his company, received from the county government in excess of Sh80.7 million between 2013 and 2018. That was clear conflict of interest and a way to siphon public funds," said EACC lawyer Rosslyne Murugi.
The arrest comes hours after Kenya's chief public prosecutor ordered the prosecution of the top brass of Samburu County government over the scandal.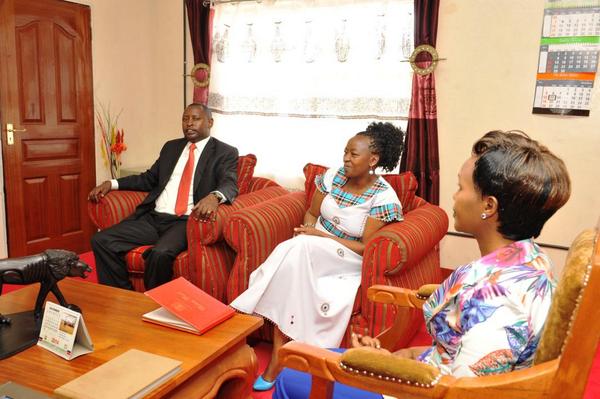 Mr Noordin Haji on Monday directed the arrest and dragging to court of Mr Kasaine, his deputy Julius Leseeto, businessman Hesbon Ndathi, and 11 sitting and former ex-chief officers.
The other suspects are Stephen Letinina (county secretary), Daniel Lenolkirina (chief officer finance), Josephine Lenasalia (former chief officer, environment), Reuben Lemunyete (chief officer department of agriculture), Linus Leninge (former chief officer education) and Paul Lolmingani (chief officer transport).
Others in Mr Haji's crosshairs are Benard Lesurmat (chief officer lands), Lilian Baluga (former chief officer gender), Andrew Lanyasunya (chief officer gender), David Loosenge (chief officer sports) and Geoffrey Kitewan (head supply chain management).