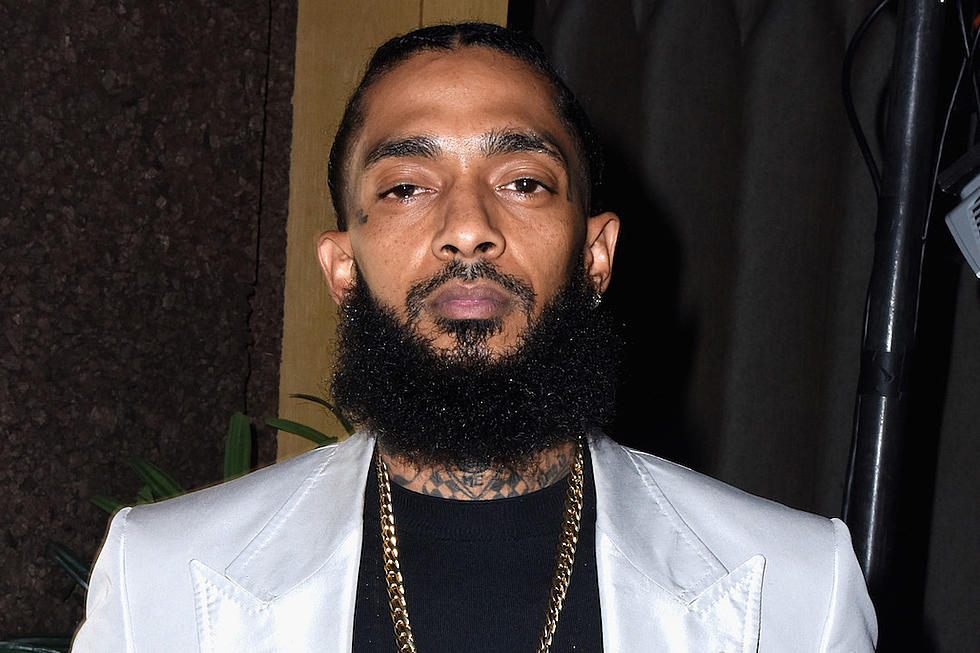 According to a high-ranking law enforcement official with the Los Angeles Police Department,33 years old Nipsey Hussle was shot multiple times outside his Marathon Clothing store in the Crenshaw neighbourhood of Los Angeles.
Two other people were injured in the shooting around 3:20 p.m., according to the department.
The rapper had openly affiliated himself with notorious Crip gang Rollin 60s. Which lead many to jump to the conclusion that his murder was related to gang violence.
However, theories have arisen on the internet that his death was not associated with gang activity at all and the US government is to blame.
AINT NO GANG MEMBER IN LOS ANGELES COUNTY BOLD ENOUGH TO STEP IN THE HEART OF THE 60S AND SHOOT A REAL REP IN BROAD DAYLIGHT THIS GOVERNMENT SHIT USE YOUR BRAIN— . (@Laflaree7) March 31, 2019
These theories are claiming that the government assassinated Hussle because he was working on a documentary about the 1985 trial of Dr. Sebi.
Dr. Sebi was a Honduran herbalist and healer who garnered attention after posting an ad in a New York newspaper where he claimed that he could cure AIDS.
It has been alleged that Dr. Sebi was executed by the U.S. Medical Corporations because his AIDS remedy would take away from their own profits.
It was Hussle's intention to produce a documentary that covered the trial between Dr. Sebi and the Supreme Court, a trial which Dr. Sebi won. In an interview on The Breakfast Club, Hussle was asked why he wanted to make a documentary about the doctor, to which he responded: "I think the story's important, I think its a powerful narrative."
This isn't a coincidence! Nipsey Hussle was working on a documentary that will narrate Dr. Sebi's Trial in 1985. Dr. Sebi claimed that he could cure AIDS & was allegedly executed by way of U.S. Medical Corporations because his AIDS remedy would take away from their own profits. pic.twitter.com/rqrvaeSbAi— Jared Sawyer Jr. (@JaredSawyerJr) April 1, 2019
The feds killed Nipsy! He was filming a documentary about Sebi… he's had that store for 2 YEARS! Nah this got the GOVERNMENT written all over it 🗣💯 He was gone expose them so they got to him first open ya eyes, don't let them convince y'all a gang did this cause they didnt 💯— Blue's Clues🥰🐾💙 (@blasianbluee) April 1, 2019
This isn't a coincidence! Left eye from TLC died in a car "accident" after trying to bring Dr.Sebi's name to light and now nipsey randomly gets shot 6 times in his own hood at his own store? Stay fucking woke https://t.co/pvmeFkxTns— Wink🗡 (@LordWinkins) March 31, 2019
Nipsey Hussle being reportedly shot 6 times is bothering me just as bad as when Biggie or Tupac was shot. Maybe even more so for all the good Nipsey was doing for the community & wisdom he was putting out in the world. The upcoming Dr. Sebi documentary he had coming too— Jay Force (@Jayforce) March 31, 2019
I hope his documentary about Dr. Sebi still sees the light of day… he was doing such great work … unbelievable timing. I'm trying my best to contain my inner conspiracy theorist but seriously who would wanna kill Nipsey Hussle? I just don't get it….— Polly A (@akaPollyA) April 1, 2019