Grammy-nominated rapper Nipsey Hussle was killed Sunday afternoon, shot in broad daylight outside his store in South Los Angeles in a burst of gunfire that left two other people wounded, police said.
Hussle, who was known as much for his work in the community as for his music, was hit multiple times about 3:20 p.m. in front of his store, the Marathon Clothing, at 3420 W. Slauson Ave., police said. He was rushed to a hospital, where he was pronounced dead. He was 33.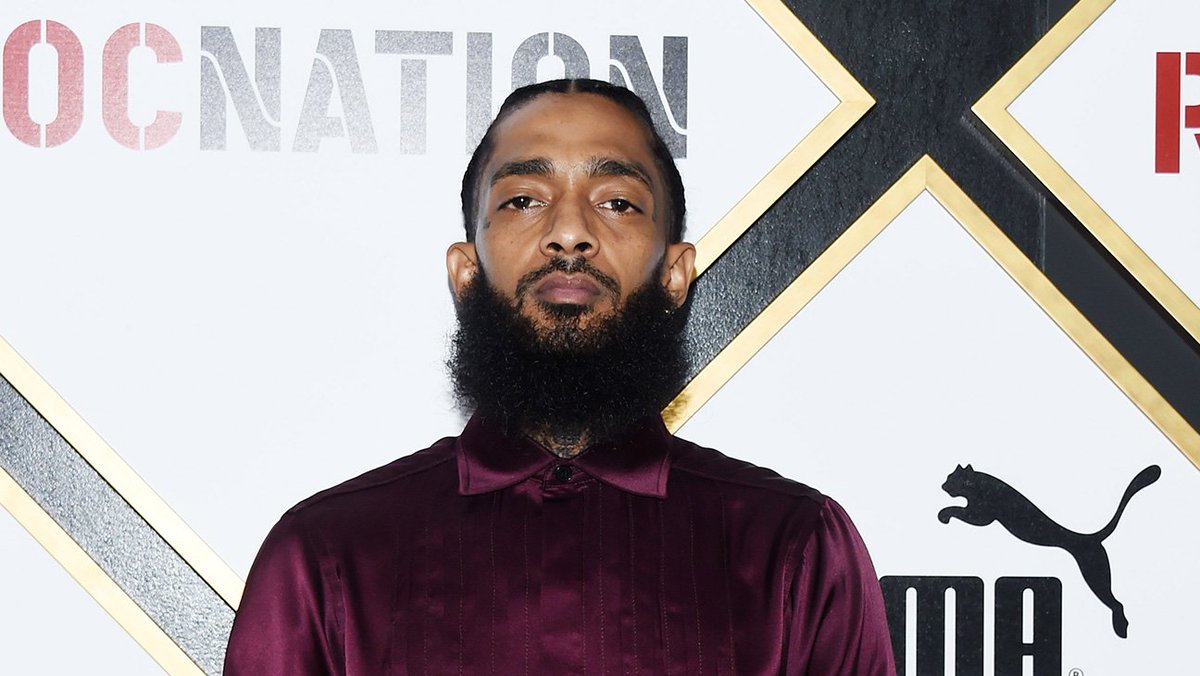 Details remain scant, but a law enforcement source with knowledge of the investigation said Hussle was shot by a young man who opened fire at close range and then ran to a waiting getaway car. Based on initial information, the shooting was likely planned and gang-related, the source said.
At a press briefing, Los Angeles police Lt. Chris Ramirez described the suspect only as a black male and said he is still at large. About 8:30 p.m., detectives were still interviewing witnesses and trying to recover any security video that may exist.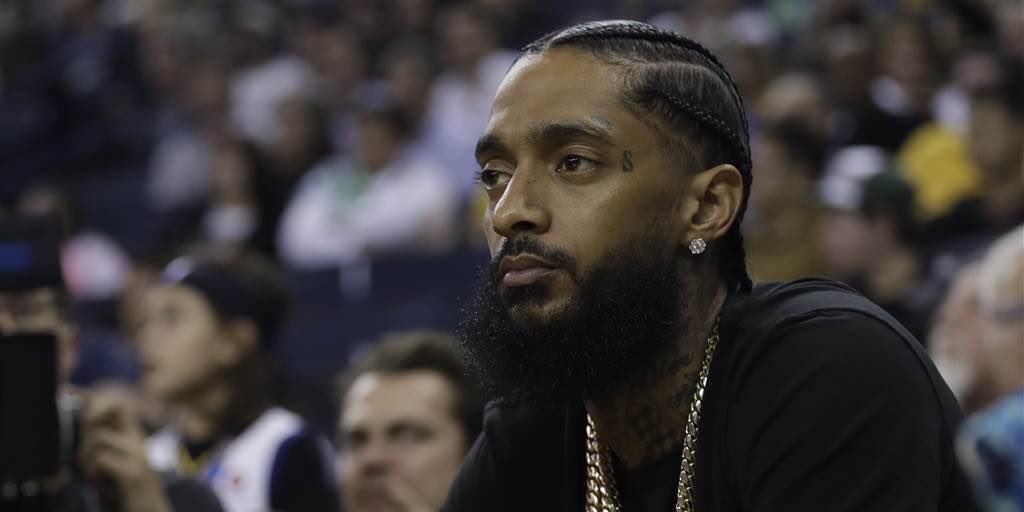 "At this point, we're not even sure as to whether he walked up, rode a bicycle or drove up in a car," Ramirez said.
Earlier, as the sun set and LAPD and news helicopters circled overhead, hundreds of Hussle's fans and friends gathered at Crenshaw Boulevard and Slauson Avenue, playing his music and waiting for updates. Some bought blue and white candles at a nearby liquor store and put them behind yellow police tape. A little girl held a poster of Hussle's debut album cover with the words "RIP NIPSEY" bedazzled over it.
Hussle, born Ermias Asghedom, was a popular hip-hop artist who, after releasing his highly anticipated debut album "Victory Lap" in 2018, was nominated for a Grammy for best rap album.
Those who knew him described Hussle as a pillar of the community.
The rapper owned several businesses on the block where he was shot, said 54-year-old Hyde Park resident Glenn Taylor, including a burger restaurant, a barbershop and a fish market. He was known to give jobs to residents who were struggling to get by, some of them homeless.
He once gave a pair of shoes to every student at 59th Street Elementary School. He also donated money to renovate the school's playground and basketball courts.
Taylor, whose daughter was a childhood friend of Hussle's, said he was stunned.
"He did so much for our neighborhood," he said. "That's why I'm here today. This has to stop."