Rape Day Apocalypse developer Jake Roberts – apparently an alias for Mikel Randolph UpJohn, a senior US Air Force official – believes it is too late for the banning of the online game as many people have already downloaded it on Steam, a leading global online gaming distribution service with over 14 million users worldwide.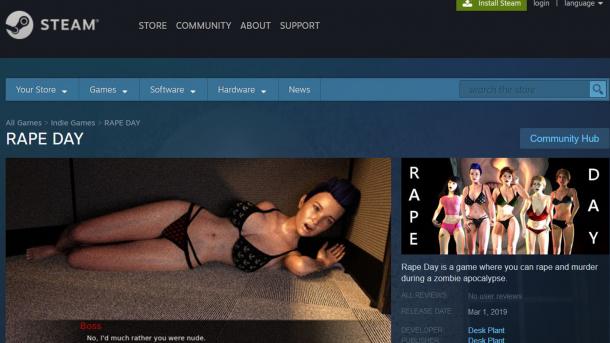 This is all UpJohn could say to Sunday Independent via email this week just a few days before the video game had been poised to launch in South Africa. According to the Film and Publication Board (FPB), the game wasn't launched due to a public outcry.
"We urge parents and caregivers to remain vigilant about the content that children are exposed to and ensure that they adhere to the age restriction assigned by the FPB. Age appropriate content goes a long way toward protecting children from premature exposure to content that can cause them psychological and developmental harm."
There have been a number of complaints all over the world about the game in which players' characters have to become serial rapists, among other atrocities, to advance to the next level.
Gender activist Mbuyiselo Botha supports the banning of the game and said it would normalise and institutionalise violence and imply "that it's okay, you can play with rape, when in fact, we know that in the world there are studies that confirmed that we are in fact the highest in the world, in so far as rape is concerned".