Zari Hassan has taken a jibe at his baby daddy Diamond Platnumz as she drove her new man's "KingBae" ferrari.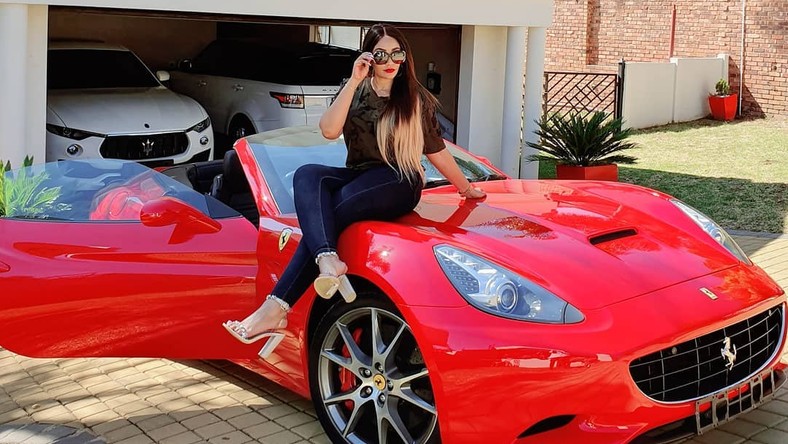 The mother of five took to her Snapchat to thank Diamond from cheating on her, making her realize she deserved better.
Ms Hassan made the statement while driving her new man's ferrari, stating that she has been given the posh car to cruise in over the weekend.
"Thank you for playing me ex. I couldn't have seen better. When he says caption it ZARI in a RARI. Love you Papichulo" wrote Zari Hassan.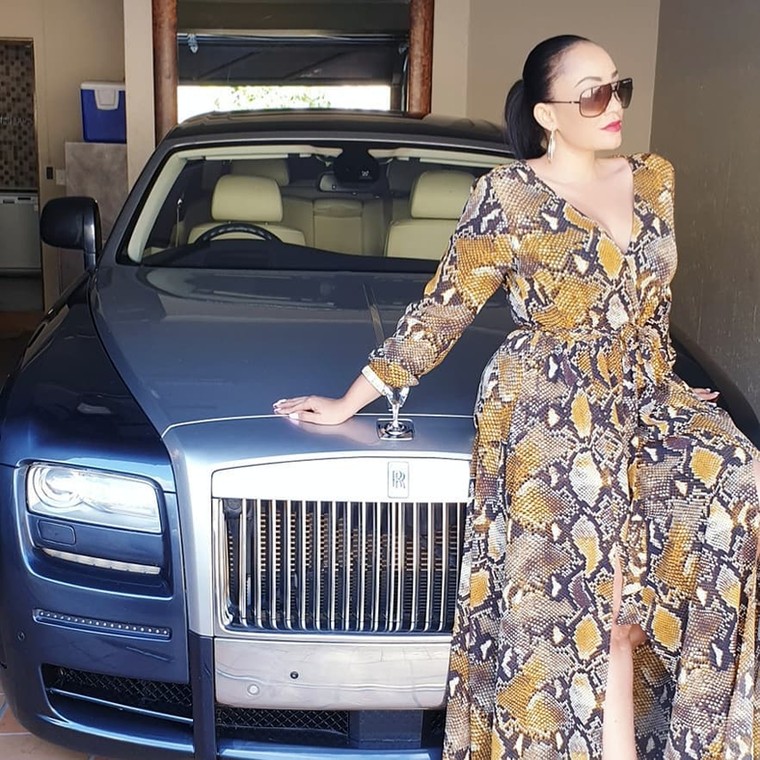 Zari Hassan (Instagram)
Since going public, with her new relationship, Zari has been flaunting expensive machines (Porsche AG, Ferrari, Range Rover) owned by her new man "KingBae".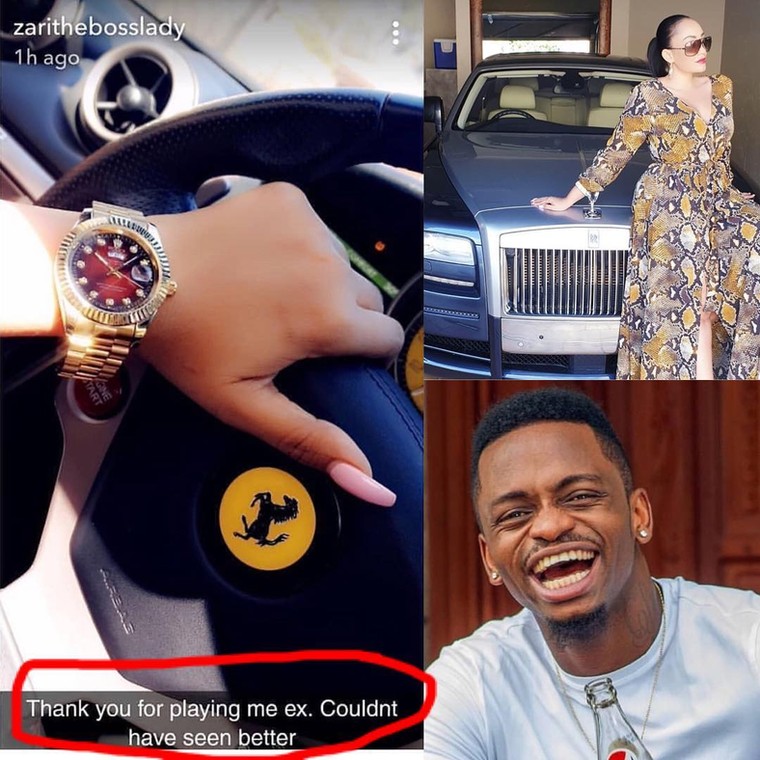 Her taunt comes days after she gave fans a glimpse of her love life with KingBae by sharing a message he sent her after she cooked for him.
"You gave me a glimpse of the rest of my life as it should be. You are a script that needs no editing. You are everything I admired in different people compacted into one. You are a person I am willing to entirely surrender unto in my entirety with zero reservations and no hidden agenda. You have a beautiful character, personality, enthusiasm, charisma, presence and appearance. You are the answer to my biggest prayer, I am fully devoted to you with no doubt whatsoever.I admire your entire family as well. I love you," read part of a sweet message KingBae sent.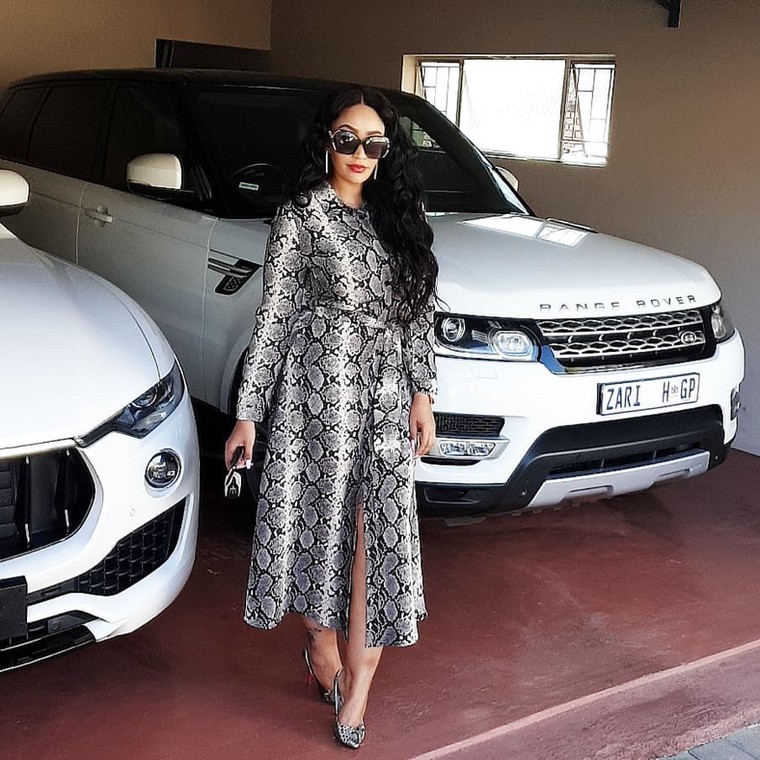 Zari Hassan (Instagram)