The Cabinet Secretary for Agriculture Mwangi Kiunjuri has rubbished claims that the government intends to fine farmers for using animal manure.
Talking at a local radio show this morning, Kiunjuri said that a section of the proposed law was regrettably misinterpreted by the media.
This comes at a time when there are apparent concerted efforts by the government to pin down the Kenyan farmer.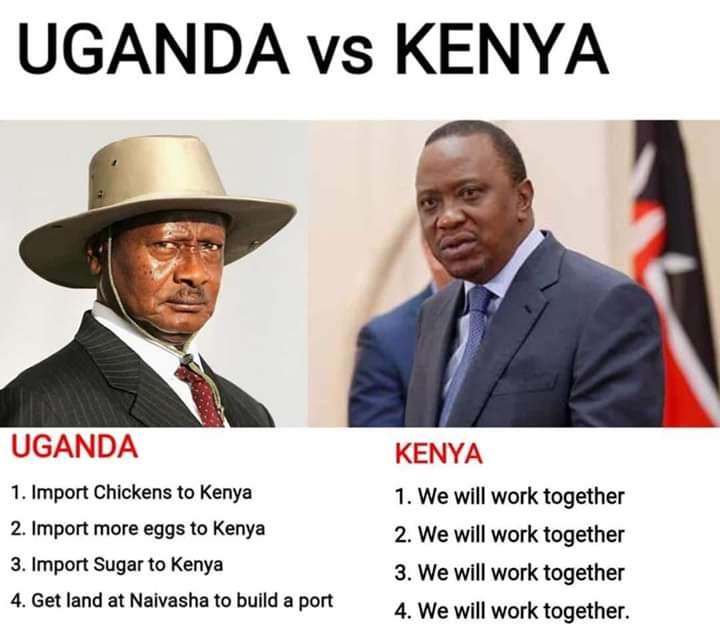 Uhuru Kenyatta this week cooperated with Mugabe in his plans to export more food to Kenya
Mwangi blamed the media for rushing to tell Kenyans what could trend fast instead of reporting the facts.
"The media rushed to tell what people wanted to hear instead of the truth" Said Kiunjuri.
Wednesday, leading media outlets carried reports that proposed bill that ban the use of animal manure.
On twitter, Kenyans stormed against the goverrnment under the hashtag #FarmersUnderSiege
Kiunjuri cleared that raw animal manure is what will be banned. Raw animal manure includes the fresh animal droppings and urine that are not fully decomposed.
Banning of the animal manure would be in contrary to organic farming which discourages the use of agro-chemicals.
Internet research by Daily Active shows that animal manure, technically referred to as farmyard manure is a highly nutritive fertilizer that is an essential of organic farming.
According to a study carried out by Washington State University, fresh manure was found to have high amounts of ammonia which burns plant roots and inhibits crop growth.
Use of fresh manure can also induce parasites such as worms to crops and later to humans, especially in vegetable crops.
Another commonly organic fertilizer is green manure. The manure is prepared using selected crop residues.