Hillary Nzioki Mutyambai is now set to be Kenya's 3rd Inspector General of Police, if the Parliament approves him, after the outgoing Joseph Boinnet. President Uhuru Kenyatta nominee for the post of Inspector General of Police Hillary Mutyambai will be interviewed by Parliament today.
The spy chief will be vetted by joint committees of the National Assembly and Senate mandated to deal with matters of national security and detailed report tabled in both Houses next Tuesday.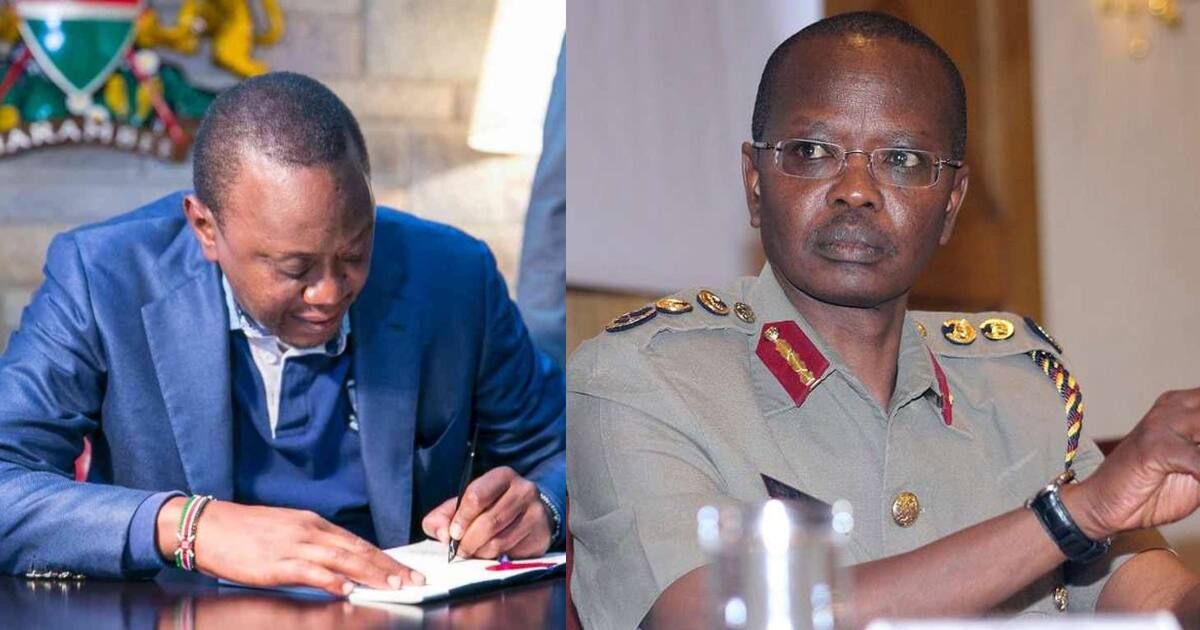 Mutyambai has been a spy which explains why so little is known of him and the Deputy Director in charge of Counter-Terrorism in the National Intelligence Service (NIS).
The four-year term for the former Inspector General of Police Joseph Kipchirchir Boinnet came to an end on 11th  Monday, March 2019.
When IG Boinnet was appointed he was 52 years of age while Nzioki if approved by parliament he will be 55 years which is slightly older than when Boinnet joined office.
Both Boinnnet and Mutyambai rose to Superintendent of Police ranks before joining other directorates. Boinnet moved from National Intelligence Service (NIS) where he worked as a principal intelligence officer. He joined NIS in 1998.
Before heading to NIS, he served in the police service since 1984 and rose through the ranks to become a Senior Superintendent of Police.
Mutyambai is a trained police officer whose stellar career in the police service saw him rise from a junior officer in the then Kenya Police Force in 1991 to the rank of Superintendent of Police before joining the then Directorate of Security Intelligence in 1998.
Boinnet had two Master's Degree, one in National Security Policy from Australian National University and another in Arts Diplomatic Studies University of Westminster, United Kingdom.
Mutyambai holds a Bachelor's degree from the University of Nairobi and a Master's of Arts degree in National Security Policy from the Australian National University the same institution where Joseph Boinnet acquired his Master's degree.
Mutyambai has to convince the National Assembly's security committee that he is qualified to become Kenya's next IG when he goes through the vetting process.
"We will be vetting the nominee on Thursday at 10am. The venue for the interview will be at County Hall," said Nairobi Senator Johnsone Sakaja. Speakers Justin Muturi (National Assembly) and Ken Lusaka (Senate) made official communication to their respective Houses last week.