Today being Thursday, i felt it wise to remind us of some of the happenings that happened sometime back and left a mark in the Country.
Well, we all remember the 2017 General Elections and especially that of the Embakasi East Constituency where Babu Owino was contesting with his main competitor being Jubilee's Francis Mureithi.
Babu won the elections but later had his win nullified in March 2018 by High Court judge Joseph Sergon who ruled that it was marred by violence and systemic irregularities.
Judge Joseph Sergon noted that the petitioner, Mr Francis Mureithi of Jubilee Party, had proven the entire exercise was marred by violence, intimidation and other electoral malpractices.
Babu did not give up on defending his seat and said that he will fight even harder to win again.
He wrote about his feeling by speaking about his father in a lengthy message that was widely shared by his fans.
"My father was born in the typical Luo polygamous homestead. Growing up, we did not have much. In class three, I remember a conversation my Dad had with some of his brothers. Because he was the poorest among them they told him that wabiro neno kaka ibiro puonjo nyithindi. Magi biro mana kwa chiaye e kor pap (We'll see how you'll educate your children. All of them will be looking after our goats). My father always ensured that I tagged along during family meetings. He was never given room to talk. His suggestions were always dismissed because he had no stable source of income.
And so I grew up in a set-up where my family appeared excommunicated. I attended a village Primary School where teachers would make fun of how unfortunate we were. I grew up with a lot of bitterness. As the first born my father reminded me that it was my responsibility to save the face of the family. The only way I could do that was to study. And not just learn curriculum materials. I had to learn how to speak good English. I had to learn how to dress. I had to build my self-esteem up.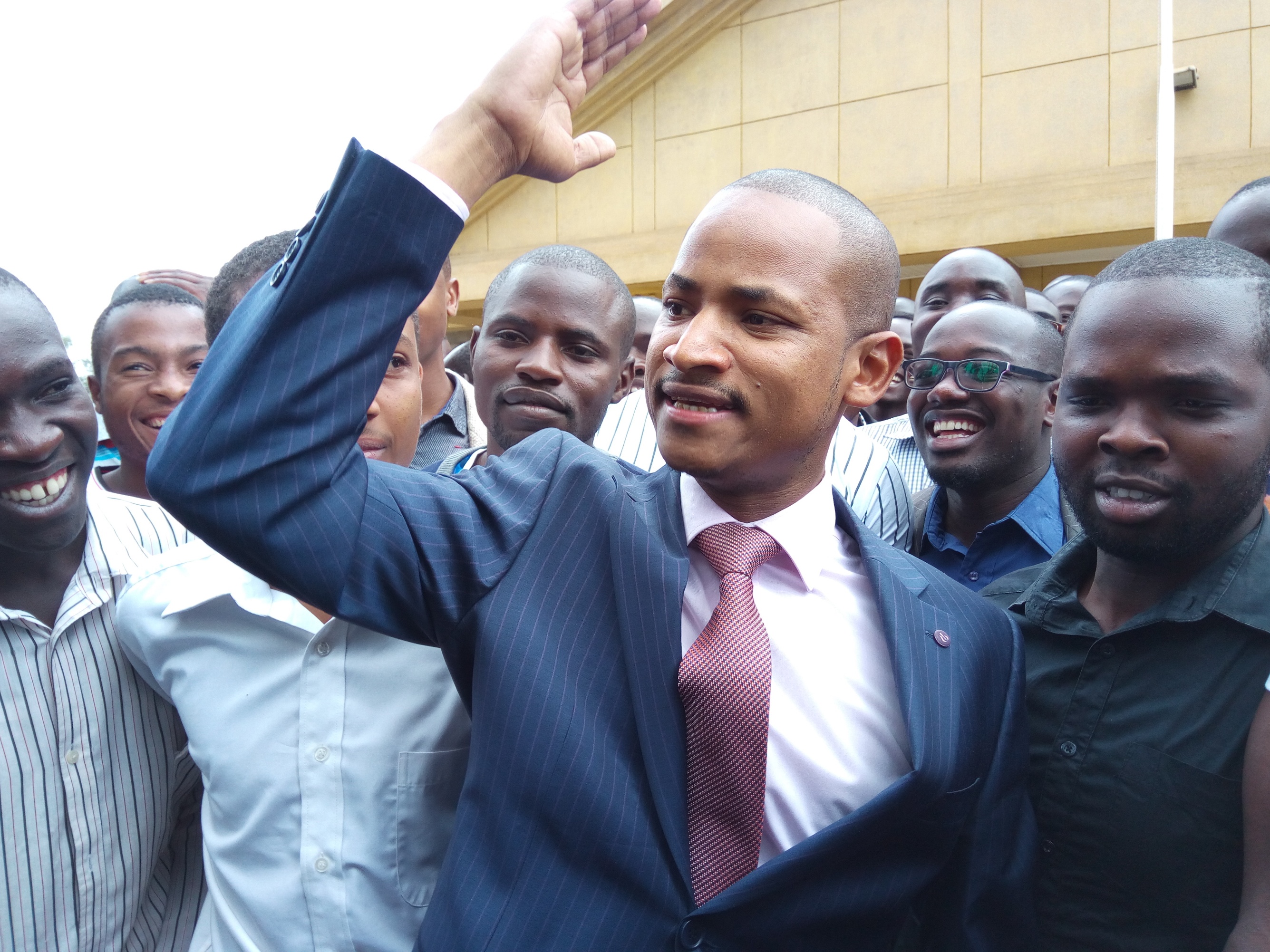 There is a day I was to meet a good friend. So I gave her a call and asked where she wanted us to meet. Then she says you're Innocent Ngare and it's very obvious we're doing Hilton. I said well and good. So we meet and we're having tea and croissants at Café American. The first thing she asked was which position my father had in government; whether I studied out of the country (from how I speak I suppose). So I tell her that nobody knows my father's name even in my village. That I went to Kokuro Primary School, sat on stones until class six, managed to score 410 marks; couldn't raise money to join Nairobi School; ended up in Kanyawanga Secondary. Beat the odds and scored an A; and now in Law School. She still thinks I'm just being humble.
When my sister sat her KCPE and was admitted to Ngara Girls, I have aunties who wanted her to look after their babies because they thought there was no way she would pursue her secondary school education because we had no money. But there is this person called Jesus. What a wonderful Man. When the KCSE results were released and my Sister had a B+; I remember my father cried like a baby. The Kalonzo Musyoka Foundation offered me a scholarship to Eastern Europe which I turned down because I wanted to be around my family. I wanted to cry with them and laugh with them.
People sometimes ask me where I get the drive. This is just the beginning. God has been good. Honestly speaking, I'm in Law School, my sister is joining UoN in January. Tony is in Homa-Bay High School and top of his class. Christine will be sitting her KCPE next year. We don't know how God has done it. I don't know how Jesus did it.
My father has 19 brothers. Some of whom had concluded that we would be looking after goats in the fields. When I look at their children (dropped out of school, got pregnant, hopeless alcoholics) I don't even know what to say. There is this Mercedes that I drive. Whenever I'm in that car and I look back, I lift up my hands and say thank you Jesus. For this far you have brought us, and we have seen your faithfulness. Surely you are faithful to complete that which you had started. Jesus….. That's my boss…"