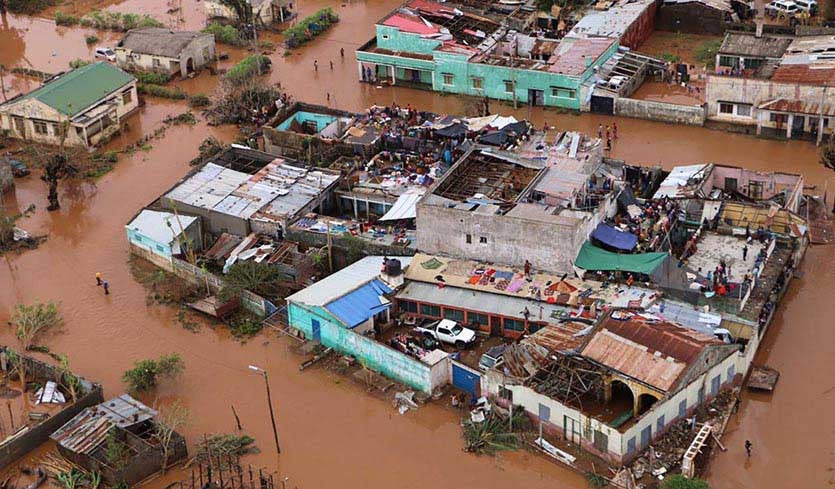 The South African countries continue to experience the disastrous cyclone idai which has claimed lives and displaced thousands.
The first cases of cholera have been reported in the cyclone-ravaged Mozambican city of Beira, complicating an already massive and complex emergency in the southern African country.
The announcement of five cases of the waterborne disease follows days of mounting fears that cholera and other diseases could break out.
The nighbouring countries and international have been flocking the area giving out aid to the victims.
The South Africa Defence were dispatched in the area to help airlift people to safer areas.
The Cyclone idai first struck on 14 March, killing at least 700 people across the region.
"We did the lab tests and can confirm that these five people tested positive for cholera. It will spread. When you have one case, you have to expect more cases in the community." the national director of medical assistance, Ussene Isse.
The World Health Organization is dispatching 900,000 doses of oral cholera vaccine to affected areas from a global stockpile. The shipment is expected to be sent later this week.
Countries affected are Zimbabwe, Malawi, Madagascar, South Africa, and Mozambique.