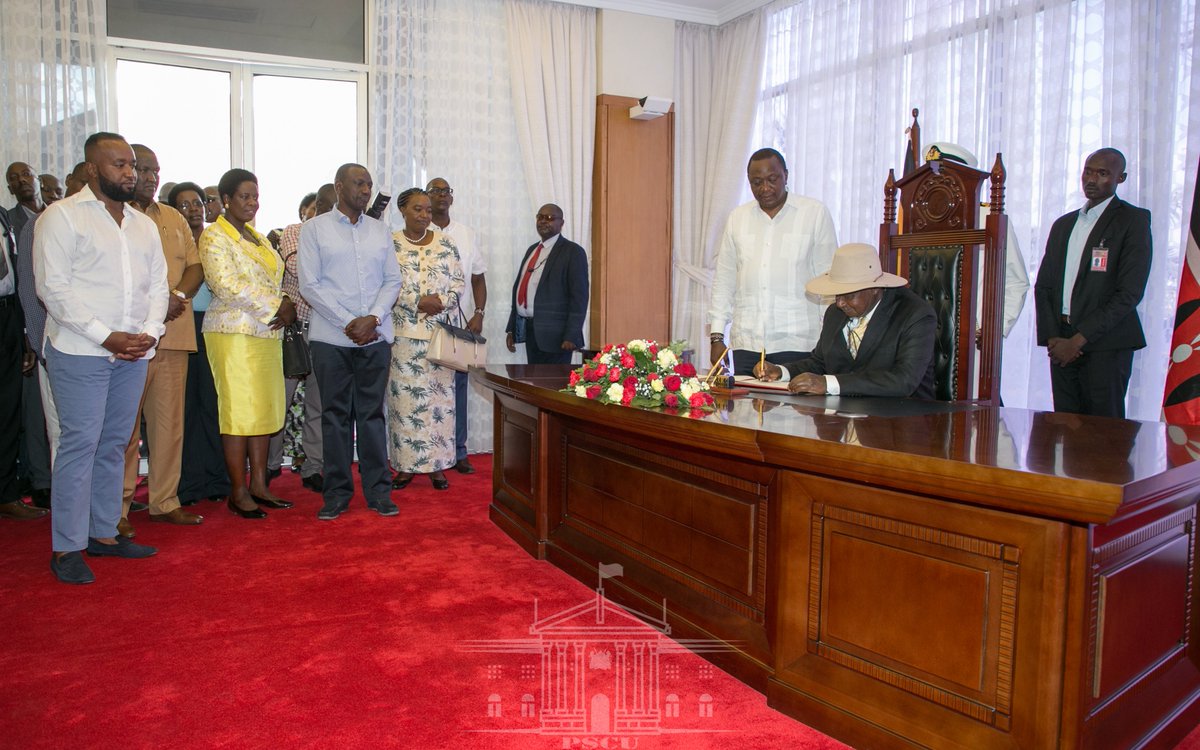 The Visit of Uganda President Yoweri Kaguta Museveni to Kenya's coastal town of Mombasa seem to have helped lower the political tensions that were rising at an alarming rate in the Country.
In a week that saw a debate surrounding the Impeachment of Deputy President William Ruto take center stage, Museveni's visit couldn't come at a better time.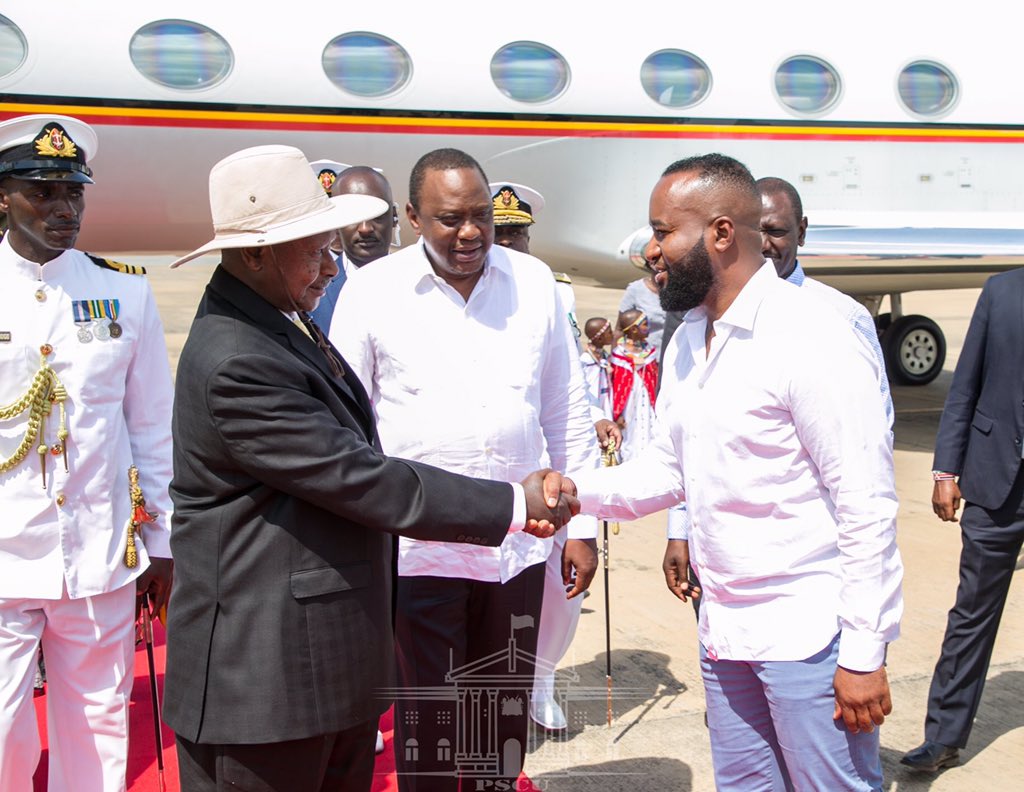 Apart from Ruto's Impeachment circus, Mombasa Governor Ali Hassan Joho also came all out to declare that he will be in the ballot come 2022 and that even without the help of Raila Odinga, he will give Ruto a beating of a lifetime at the ballot.
With this in mind, it is clearly evident that Ruto and Joho do not see eye to eye.
Museveni's visit today however brought the two leaders together as they had to share the same platform in order to welcome to Ugandan Supremo.
In a rare show of togetherness, the two welcomed Museveni at the Moi International Airport and later walked together.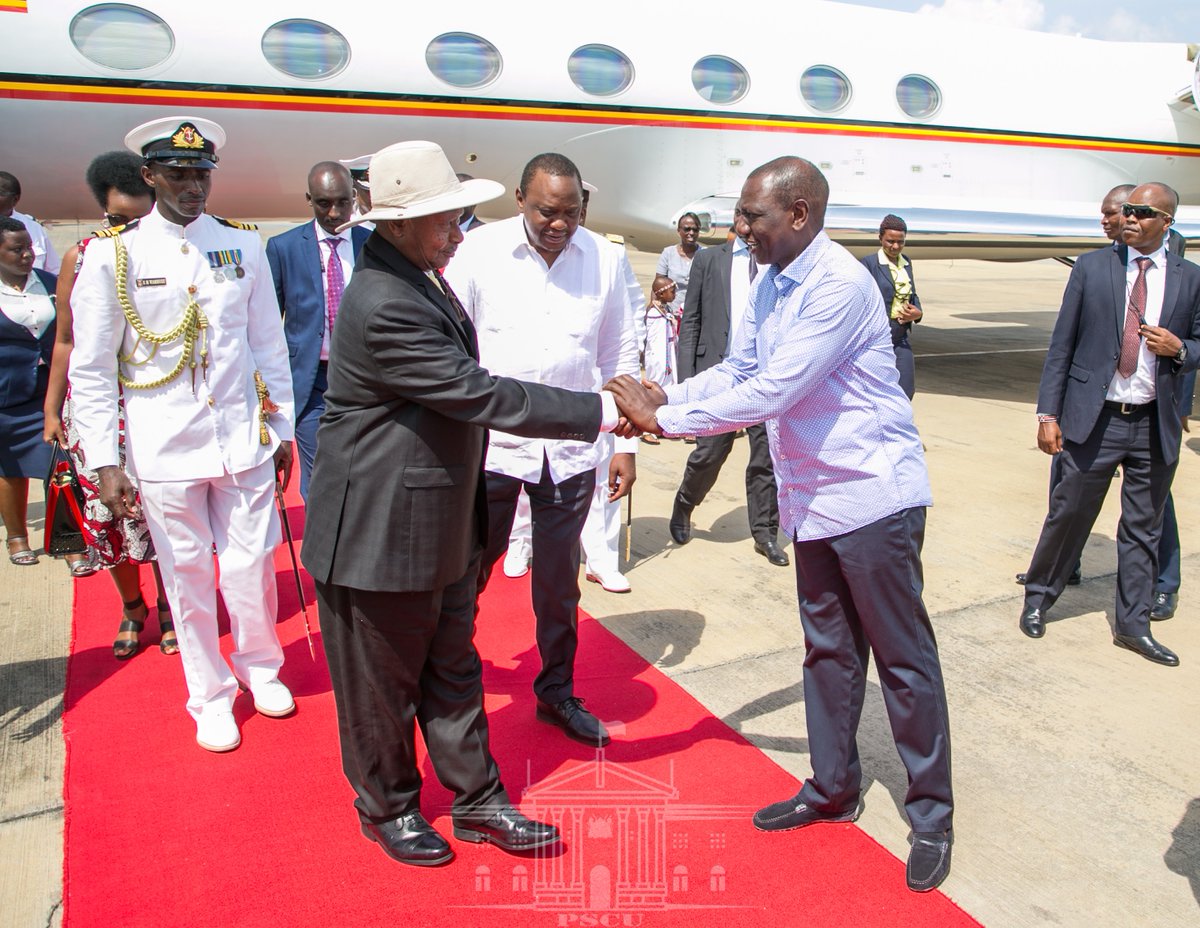 The two looked uneasy walking side by side,with Ruto on the red carpet while Joho off it, looking a little aloof.
Joho wore a white linen shirt and light blue jeans while Ruto wore a light blue linen shirt and a black trouser.
The two have been engaged in a war of words over the 2022 presidential race.
Last year, the two political nemeses shared tense moments during a lunch at the Tamarind.
These are the three most recent public meetings between two who usually do not see eye-eye because of their political differences.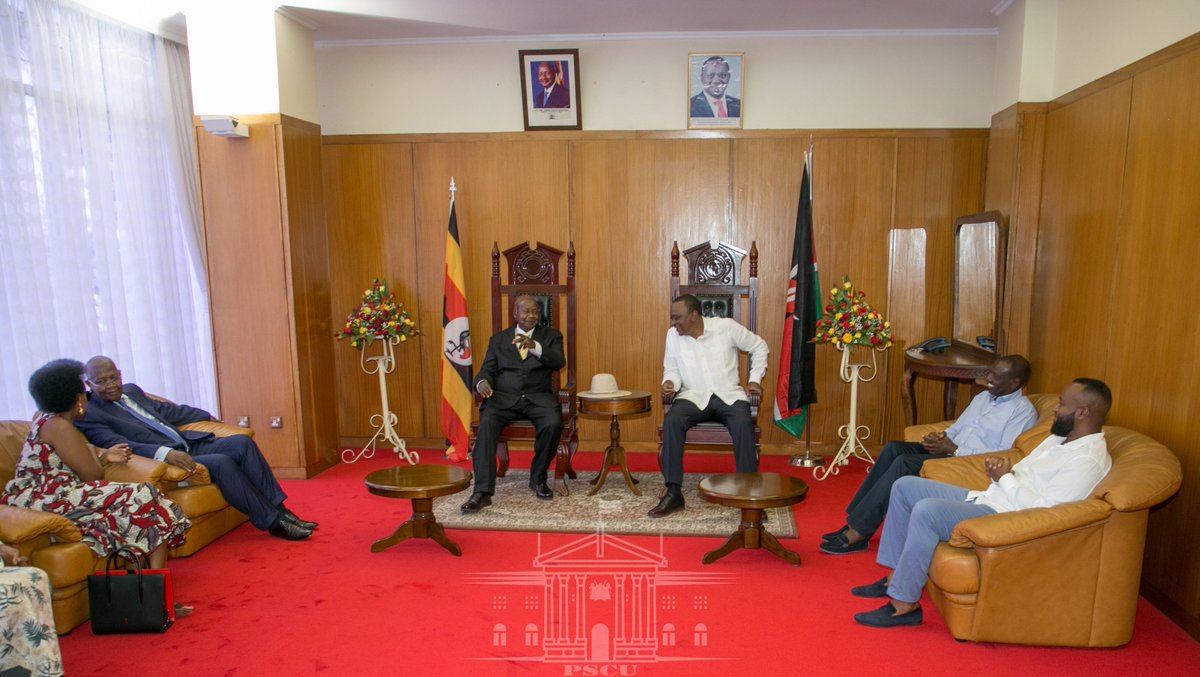 Joho has also vowed to prevent Ruto from succeeding President Uhuru Kenyatta. In July last year, the governor questioned whether Ruto was fit to lead the country and vowed to work with his opponents "at the right time" to stop the DP from becoming President.
In previous encounters, Ruto has often slammed Joho as an 'unlearned governor who has failed to transform Mombasa'.
Well, Museveni's Visit Aside…Do You think Joho can give Ruto a run for his money come 2022?