Nominated Member of Parliament David Ole Sankok says he is ready to under go DNA test after a woman claimed he impregnated and left her.
For all her troubles, the 27 lady who lives in Majengo slums plans to sue Sankok for KSh 650,000 monthly upkeep for the baby. But the nominated MP was is not willing to go forward with the said lady's story and has challenged her to a DNA test to prove paternity.
Earlier, a lady identify as Peris Maina alleged that she and Mr Sankok, 43, got into a romantic relationship that lasted two years. The affair, according to Ms Maina, resulted in a baby boy born in 2015.

"I was in a relationship with David Sankok when he operated a [medical] clinic here in Narok. During our two-year relationship, I got pregnant by him. I informed him that I was expecting his baby. He claimed responsibility and promised to take care of our baby. Following his assurance, I did not consider aborting the pregnancy," Ms. Maina said
She went ahead to narrate her bad experience after giving birth.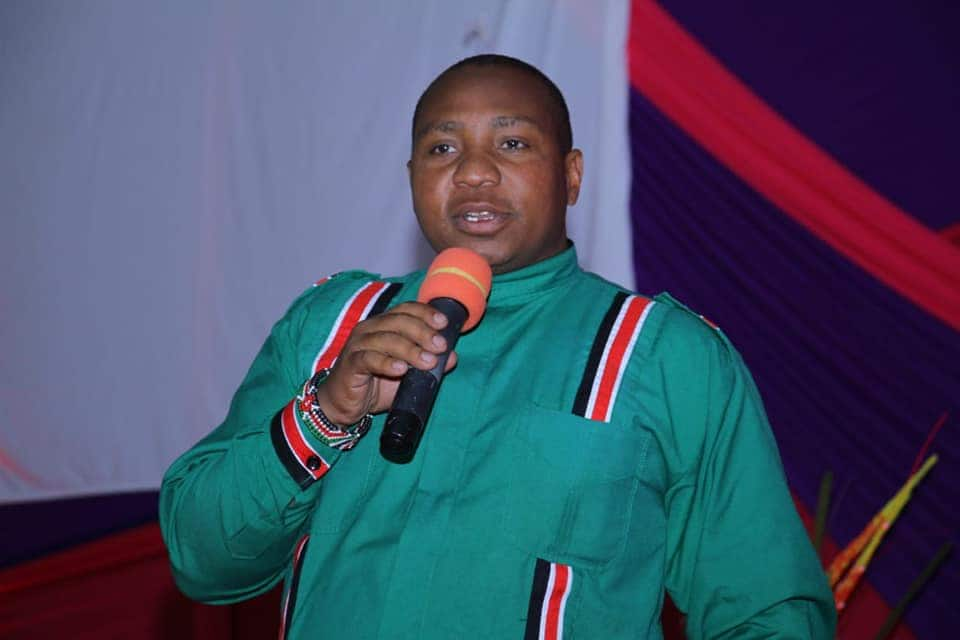 "After giving birth in 2015, he has never called, texted or received any of my phone calls. When the baby was three months old, I took him to his medical clinic and left him there. Sankok, thereafter, asked his secretary at the clinic to call and assure me he would, henceforth, take care of the baby. He gave the woman some money. I went to his clinic took the money and the child, hoping he would take care of him," said Ms Maina.
Ms Maina, who hails from Nakuru County, says she obtained a letter from a children's welfare organisation in Nakuru, asking the MP to look after his own child; the MP, however, ignored the calls, claims Ms Maina.
"I urge him to take care of his child, and not me; the mother. He needs to provide for his medical needs, clothing, food and school fees," said Ms Maina, who says she is jobless and relies on help from her mother.
"If he thinks the baby is not his, I am open to him undergoing DNA tests to prove the baby's paternity. This is a suggestion I have floated to him several times in the past, but he often refused to entertain it," said Ms Maina, who claims MP Sankok has given her Ksh32, 000 for child upkeep thus far.
The complainant says she "would be okay with Ksh50, 000 monthly from the lawmaker as child support".

Cases of politicians being dragged into embarrassing child-neglect scandals have been particularly common in recent months.
On Tuesday, March 26, a woman has filed a child support case against Labour Principal Secretary Nelson Marwa for allegedly absconding his parental responsibilities.
As a result, Resident Magistrate Cherono Kesses directed a DNA test be conducted at Moi Teaching and Referral Hospital to determine whether or Marwa is indeed the biological father.