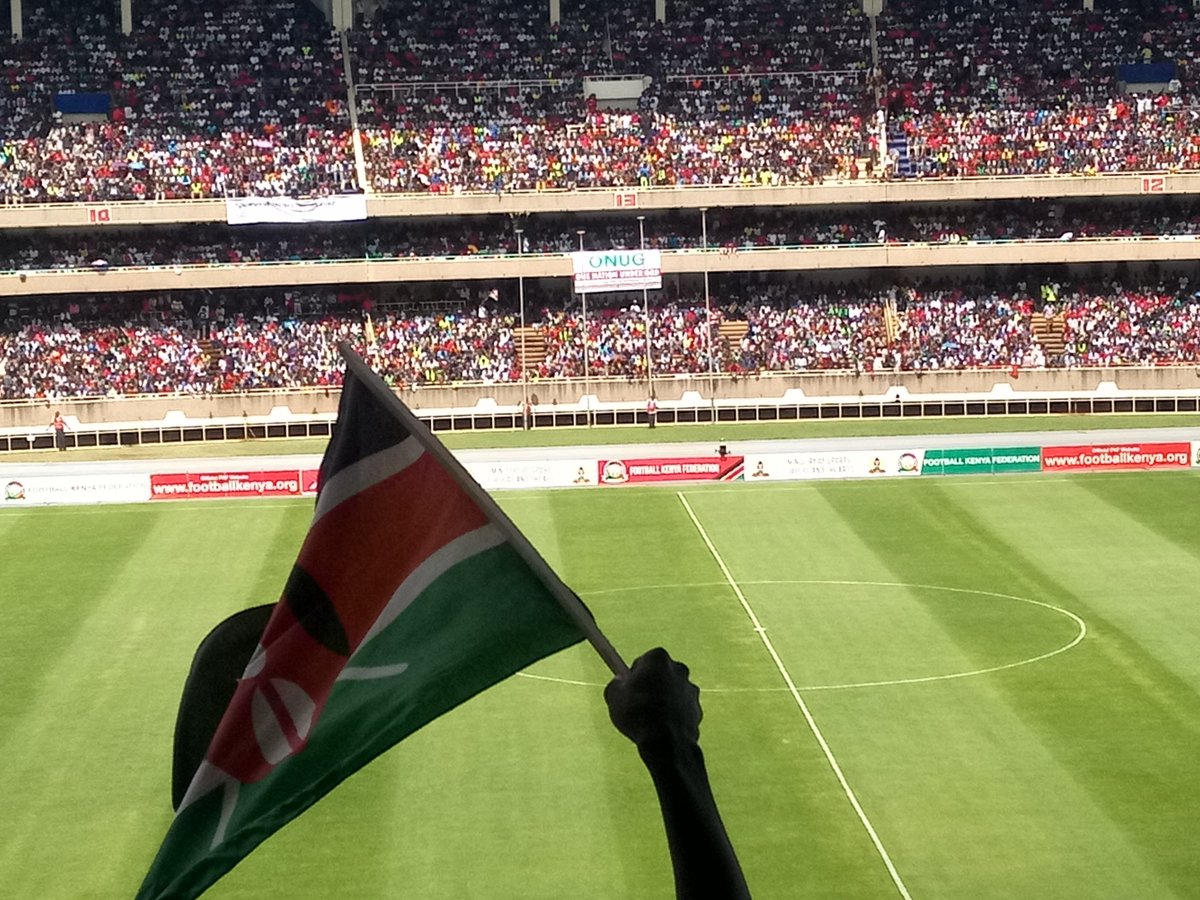 Now that the Harambee Stars have qualified for the 2019 AFCON ,there are very important that Kenya should be keen on so that the team can have a chance at the tournament.
The teams's striker Olunga today ,celebrated his Birthday and was really showered with the best wishes. Hopefully he recovers from injury in time for AFCON.
Kenya Premier League Champions Kogalo never seize to suffer huge blows as now their key player is almost being snatched to Tanzania.
Their was a moment that Juventus were scared that their star Ronaldo had been injured on international duty but as it turns out, it was just a false alarm and he will be fir back to club duty.
Take a look at the day's top stories:
Three things Kenya needs to do to have a successful AFCON in Egypt
After what has felt like an eternity, Kenya's Harambee Stars are finally set to grace the continent's biggest football showpiece that is the 2019 African Cup of nations in Egypt. Our football has improved in the past few years and the fact that we made it to the tournament is testament to that.However we are still a long way from being a footballing powerhouse in Africa. There are certain areas we need to improve on to be considered as a force to be reckoned with in Africa and beyond. Below are 3 key areas we need to sort out as a country before and after the Africa Cup Of Nations…
Can we have an official jersey please?
If you ask the 40 million plus Kenyans what type of kit our football team will have on when play our first group match in Egypt, there's a very high chance that you will get 40 million different answers! It is a high time those responsible sought out this issue once an for all. Why can we not have an official kit just like the sevens rugby team? Is it too much to ask?
We need to have one jersey and stick to it going forward. It the simplest method of having fans identify with their team and is also a very effective way of them showing support to their team.
Support the coach!
It may still be early days, but Sebastian Migne seems to tick most of the our boxes in terms of what we need from National team manager.He rarely moans despite there being a thousands reasons for him to , he just gets on with his business as he should. He is the man who took us to our first continental tournament in 15 years this deserves a lot f credit.
Regardless of how far we go in Egypt, we should stick with Migne and offer him all the support he needs during and after the tournament. He is building something and the best we could do is let him finish the job he began, peacefully and without the politics that endanger our football.
Pay them!
Let there be no more 'unpaid allowances, players own tools' headlines leading up to the tournament. We want our players to think of their opponents and not whether their families have had something to eat. We already know that some people promised rewards once we made it to the tournament thinking we will probably not make it, we are however not having none of that anymore.
Pay the players, plus the coach and his staff and the chances of Kenya being well represented go a notch higher. The money is there,we know it, just let it end in the right accounts this time round!
How far do you think Kenya can go in this year's AFCON?
'Happy Birthday King Michael Olunga' Kenyan Striker Pampered with Love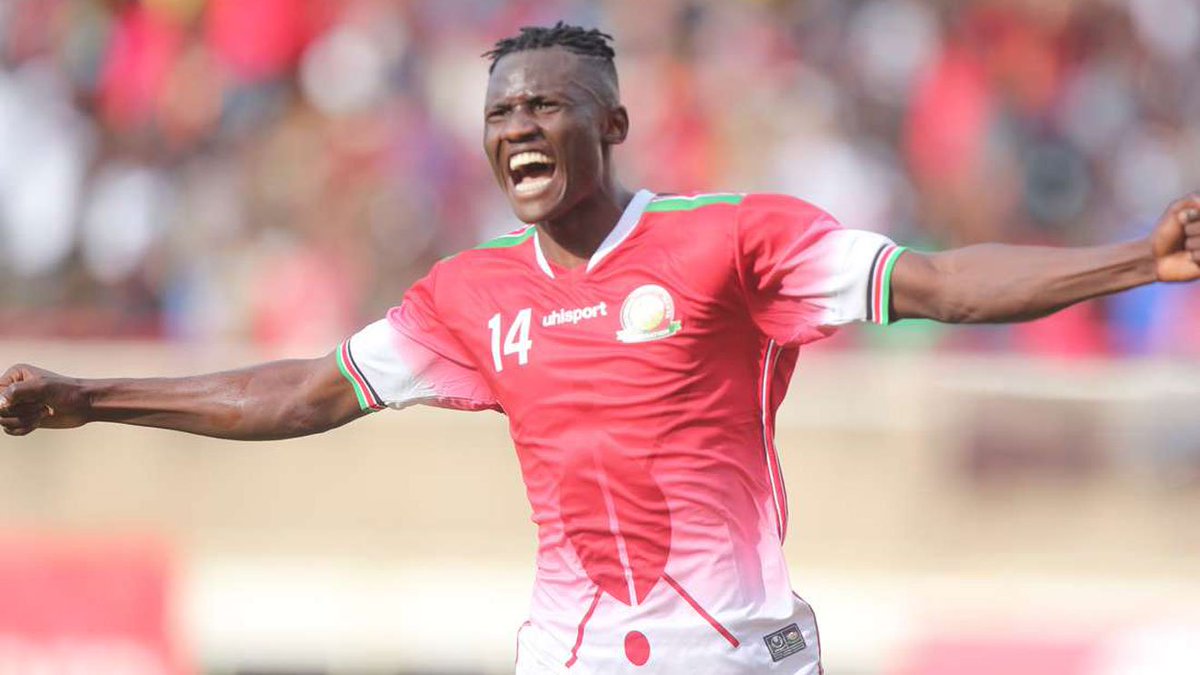 Michael Olunga turned 25 years on Tuesday, and his fans took to social media to celebrate one of the most lethal strikers in Kenyan Football History.
Spanish Football League, La Liga were on hand with a tweet on their official handle for the former Girona player.

Olunga spend a short stint in La liga in 2017/18 season and it seems they have not forgotten the amazing hat trick he netted against Las Palmas on 13th January 2018.

Back to his birthday celebrations, his club Kashiwa Reysol surprised him with a cake in training on Tuesday morning.
Kenyans will hope that Olunga overcomes his injury problems in time for the AFCON 2019 which takes place in Egypt. The striker played an important role to ensure Kenya qualified.
Blow for Gor Mahia as Jacques Tuyisenge sneaks to Tanzania
News reaching our desk is that red hot Gor Mahia forward Jacques Tuyisenge has landed in Tanzania to sign a pre-contract deal with local giants Simba SC.
The news was confirmed on popular blog; African Football Today.
another star player; Meddie Kagere to Simba in similar fashion. Kagere sneaked to Tanzania in July 2018 and has since gone to enjoy godly status leading the club to the CAF Champions League Quarter Finals this season.
Tuyisenge, who has been at Gor Mahia for three years since the start of 2016, has been on a red hot patch especially in the CAF Confederations Cup where he has 4 goals.
The striker scored the all important goal that send Gor to the knockout stage against Petro 
But there have been a lot of fears from fans concerning his immediate future, as he nears the end of his contract.
"Yes, my contract is almost ending but till the last day, I will always give 100pc to the team. If they see that I am doing some good work in the team then they are free to add me a contract. But if an opportunity opens up for me to go, I will. For now, I am only thinking of Gor." Tuyisenge recently told a local media house.
Gor coach Hassan Oktay urged the club to tie the striker to a new deal after it emerged that Congolese Giants AS Vita are trailing him.
"It is not only Vita that are interested. There are very many clubs who have approached him even from Cyprus. But I like Jack because he is very disciplined and despite all that he has not lost his focus," Oktay stated.
AS Vita have identified Tuyisenge as a replacement for Congolese forward 
Jean-Marc Makusu Mundele who recently made a sh. 50 million move to Moroccan team AS Berkane.
Tuyisenge has been on duty with the Rwandan national team Amavubi stars and is expected to join his club Gor Mahia later this week to prepare for what looks like a very busy schedule.
According to details, his current contract expires in January next year, meaning he is only free to negotiate for a pre-contract after the end of June.
Gor Mahia can therefore sue Simba if the player has indeed entered a pre-contract with them at the moment.
We will update our readers with new information on this as and when we receive it.
Revealed! Here are the Venues set to Host the AFCON 2019 according to CAF
The Confederation of African Football (CAF) has announced the venues to host the 2019 Africa Cup of Nations to be held in Egypt as from June.
The Total African Cup of Nations is scheduled to commence on the month of June and end in July. Ahead of the competition, CAF has confirmed six stadia to host the rest of Africa.
Al 24 countries have already qualified for the tournament including Burundi and Namibia who will be making an appearance at the competition for the first time.
Group A teams will be based in Cairo and will honour their matches at the Cairo International Stadium. Alexandria Stadium, 30 June Stadium and Al Salam Stadium will host Group B, C, and D teams respectively.
Meanwhile, Group E teams will play at the Suez Stadium and Group F will also play at Ismailia Stadium.
The AFCON draw will take centre stage on 12 April and the teams involved are: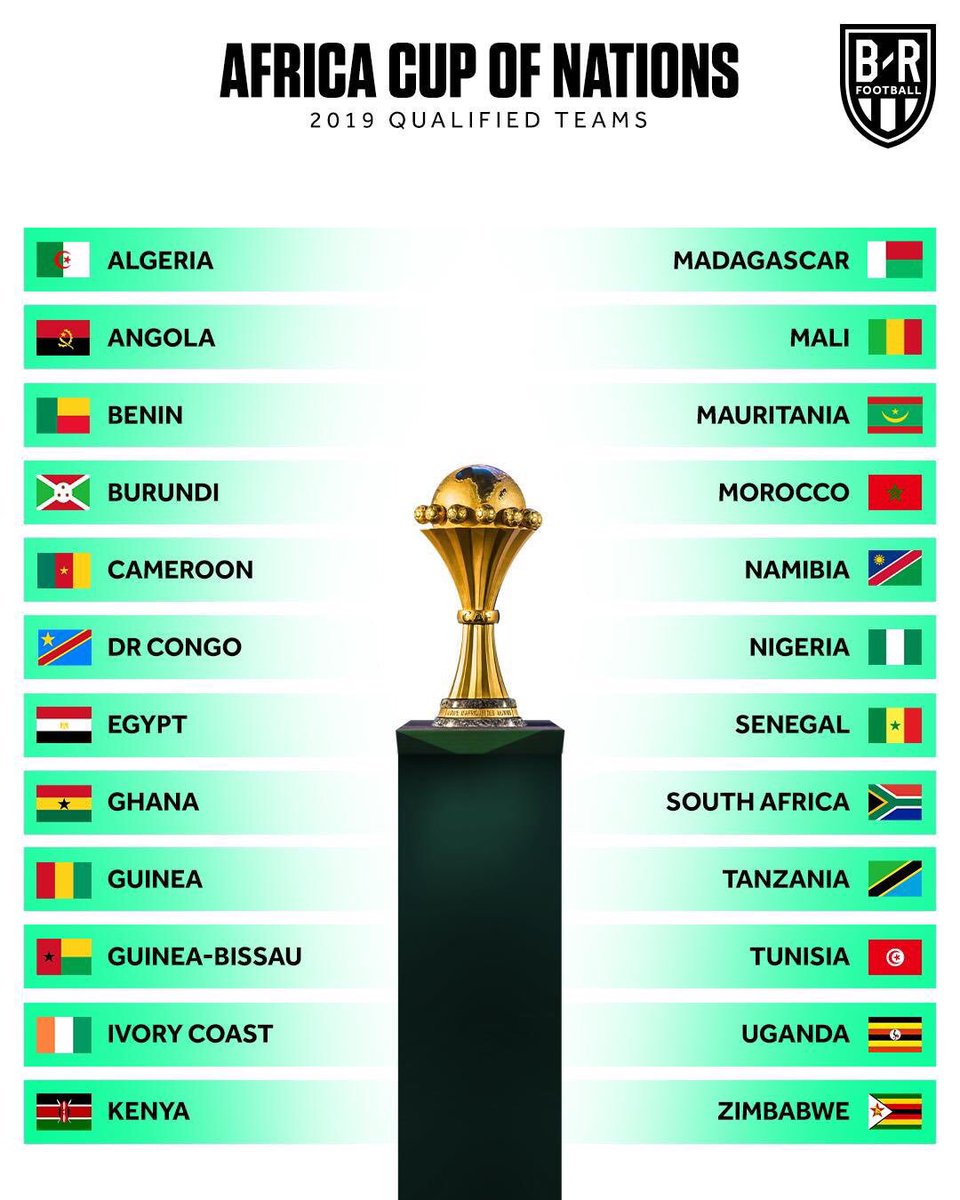 Juventus star Christiano Ronaldo's expected return date after Injury scare in Euro 2020 clash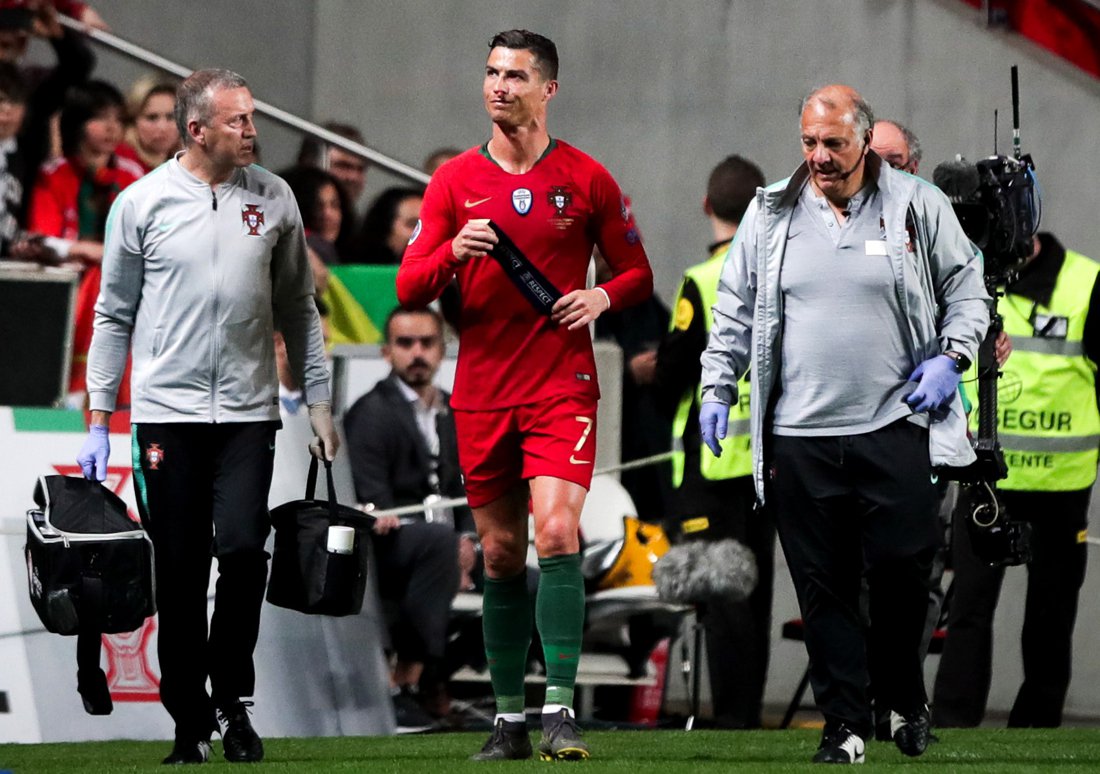 World class footballer, Cristiano Ronaldo does not think the injury which forced him out of Portugal's match against Serbia on Monday is overly serious and he told reporters he expects to return to action in one or two weeks.
Ronaldo went off in the first half of the Euro 2020 qualifier with an apparent hamstring injury. The match ended 1-1.
"I'll know more in 24 or 48 hours," he told reporters.
"It happens, it's football. If you go out in the rain you get wet … I'm calm, I'll be back in one or two weeks."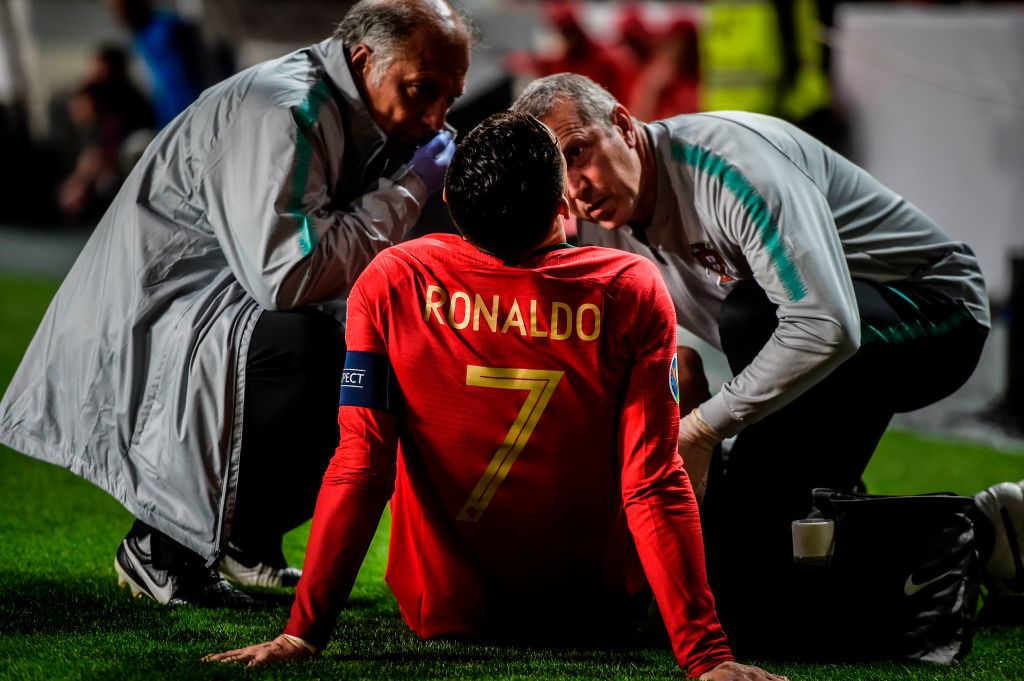 A long absence would be a blow to his club Juventus, who signed Ronaldo last year to boost their chances of winning the Champions League. Juventus travel to face Ajax Amsterdam in their quarter-final first leg on April 10 with the return six days later.
Both Ronaldo and coach Fernando Santos said the referee had apologised to them for not awarding a penalty to Portugal for handball in the second half.
The referee initially gave the spot kick but then changed his mind. VAR is not used in the Euro 2020 qualifiers.
"It was very clear, the referee should have given it," said Ronaldo. "The linesman was 40 metres away so it seems a bit strange."
Santos said: "We saw the incident in the dressing room afterward and neither we nor he had any doubt — it was a penalty… He apologized." 
There's A New Liverpool Nivea Advert, Starring Trent Alexander-Arnold (Video)
Over the past couple of years, Liverpool players have regularly appeared in Nivea adverts, due to the club's commercial partnership with the skincare giants!
The latest has been released, which stars midfield duo Gini Wijnaldum and James Milner, manager Jurgen Klopp and Trent Alexander-Arnold – who seems an odd choice to shave a beard off considering he hasn't been growing one for very long!
There's not too many funny moments in this one, sadly – but we did enjoy Klopp pinching Trent's freshly shaven face as they enter the Anfield pitch!