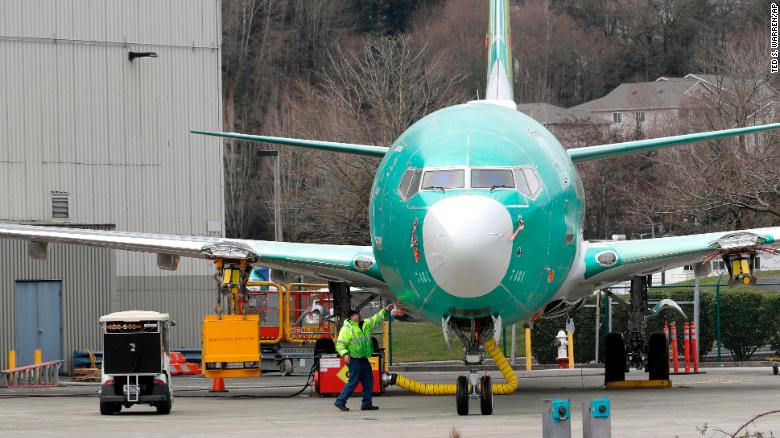 During the Lion Air flight's last minutes, pilots searched in a handbook for a way to stop the plane from nosediving, according to a Reuters report. Flight simulations recreating the problems suspected to be responsible for the crash of a Boeing 737 Max 8 plane last year gave pilots under 40 seconds to override a malfunctioning system, according to a report in the an international news outlet.
Lion Air Flight 610 crashed off the coast of Indonesia last October, killing 189 people. Indonesian officials believe the failure of a sensor may have triggered an automated software system designed to prevent the plane from stalling. However, the system may have brought the plane down as pilots struggled to override it.
During the recent tests, the simulator pilots found they had mere seconds to shut down the system and prevent the plane going into a nosedive, the Times said, citing two unnamed people involved in the tests.
The system, known as MCAS, "as originally designed and explained, left little room for error," according to the report. "Those involved in the testing hadn't fully understood just how powerful the system was until they flew the plane on a 737 Max simulator," reports stated.
The pilots ran simulated flights using the current and updated software, one of the sources told CNN, adding that each flight landed safely.
MCAS is a key focus of the investigations into the Lion Air disaster and the crash of an Ethiopian Airlines Boeing 737 Max 8 flight on March 10 that killed all 157 people on board. Both jets crashed minutes after takeoff, and in both cases the pilots reported problems minutes into the flights.
Pilots transitioning to the Boeing 737 Max 8 aircraft from older 737 models were given a short, self-administered online course that made no mention of the new system, pilots' unions spokesmen for two American carriers told