There are many reasons why we need to be thankful for seeing another day. Five people died in Naivasha in different circumstances. Three were killed in road accidents, one committed suicide while another one was murdered.
A driver of a lorry ferrying gas cylinders was killed after the vehicle burst into flames moments after ramming into another lorry on the Limuru-Mai Mahiu road. The occupants of five other vehicles managed to escape before their vehicles caught fire.
 In one incident, a motorcycle operator and his passenger were on Monday morning crushed to death by a trailer near Marula farm in Naivasha on the Nairobi-Nakuru highway.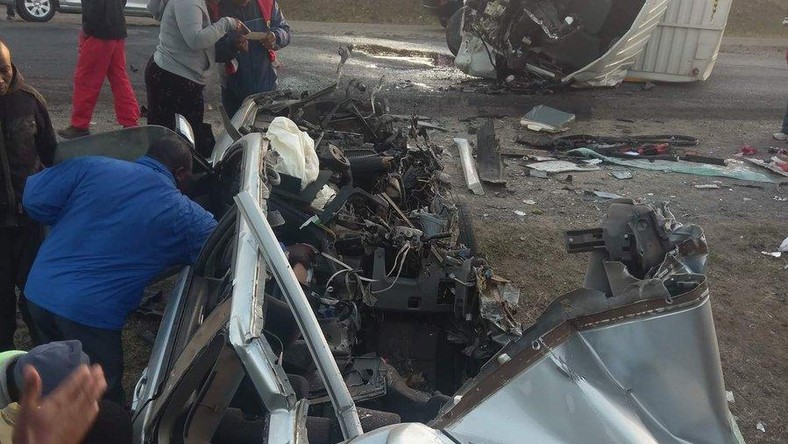 They were joining the road from KCC village when a lorry that was heading to Nakuru from Naivasha hit and killed them on the spot. James Kabono from the Naivasha Road Safety Group said the two joined the highway without looking out for oncoming vehicles.
"We are losing at least two motorcycle operators in Naivasha every fortnight in road accidents. There is an urgent need to address this," he said. The deaths came a day after 12 people travelling in a Nissan matatu died in Kikopey on the Nairobi-Nakuru highway after a lorry lost control and rammed the car.
However, two people suffered serious injuries during the 9 pm incident. Joseph Njoroge, a witness said the lorry developed mechanical problems, before ramming into several vehicles.  "Members of the public stole gas cylinders, but some blew up, burning the driver," he said.
In Karagita estate, a man who had fallen out with this wife committed suicide by hanging himself in their bedroom. The body of the 35-year-old fisherman was found by neighbours a day after his wife left him over his drinking.
In the same estate, a man was murdered and his body dumped in a pit latrine. The body had deep wounds in the head. They are suspected to have been inflicted by a blunt object. Naivasha police boss Samuel Waweru said all the bodies have been taken to the mortuary.
"The vehicle wreckages involved in the accident have been towed to Mai Mahiu police station. Our officers have opened inquest files following the deaths in Karagita," he said.