The football international break has been really great for some countries especially for the East Africa Community after it experienced some history making after four countries qualified for the 2019 AFCON .
Even though Harambee Stars had already qualified for the tournament,they failed to win their last qualifier match against Ghana and coach Minge tells us the reason behind the loss.
Uganda on the other hands were shocked by Tanzania,losing 3-0, and the Taifa Stars were well compensated by president Magufuli. Lets hope all the Presidents were taking notes.
Here are the top stories making headlines:
Historic moment for East African Nations as 4 Teams seal AFCON Qualifications
It was a joyous Sunday evening for the East African Nations as Tanzania sealed a late victory against the already qualified Uganda to book a place in the 2019 African Cup of Nations in Egypt.
The 3-0 victory at the National Stadium-Dar Es Salaam made Tanzania the fourth East Africa team to make it to the 2019 competitions slate for Egypt just after Uganda, Kenya and Burundi secured their places.
With Ugandan goalkeeper Dennis Onyango having warned their hosts that he was going to do all he could to stop their neighbours from sealing AFCON Qualification, Tanzania who started brightly were to take a deserved 21st-minute lead through Simon Msuva; a goal that separated the two sides heading into the break
Erasto Nyoni was to double the hosts lead in the 51st minute after captain Mbwanna Samatta had won them a penalty after one of the Uganda defenders had handled his cross in the box.
Even before Uganda could settle, Tanzania was to add a third six minutes later through Aggrey Morris; his shot evading the Uganda defenders to beat goalkeeper Onyango.
This is the first time in history having nearly all teams from the East African Nations qualifying for the competition and fans will definitely have a lot to expect from the teams.
The 2019 Africa Cup of Nations will, for the first time, take place in June and July and will feature 24 teams rather than usual 16.
Sebastian Migne highlights the main reason behind Harambee Stars' loss to Ghana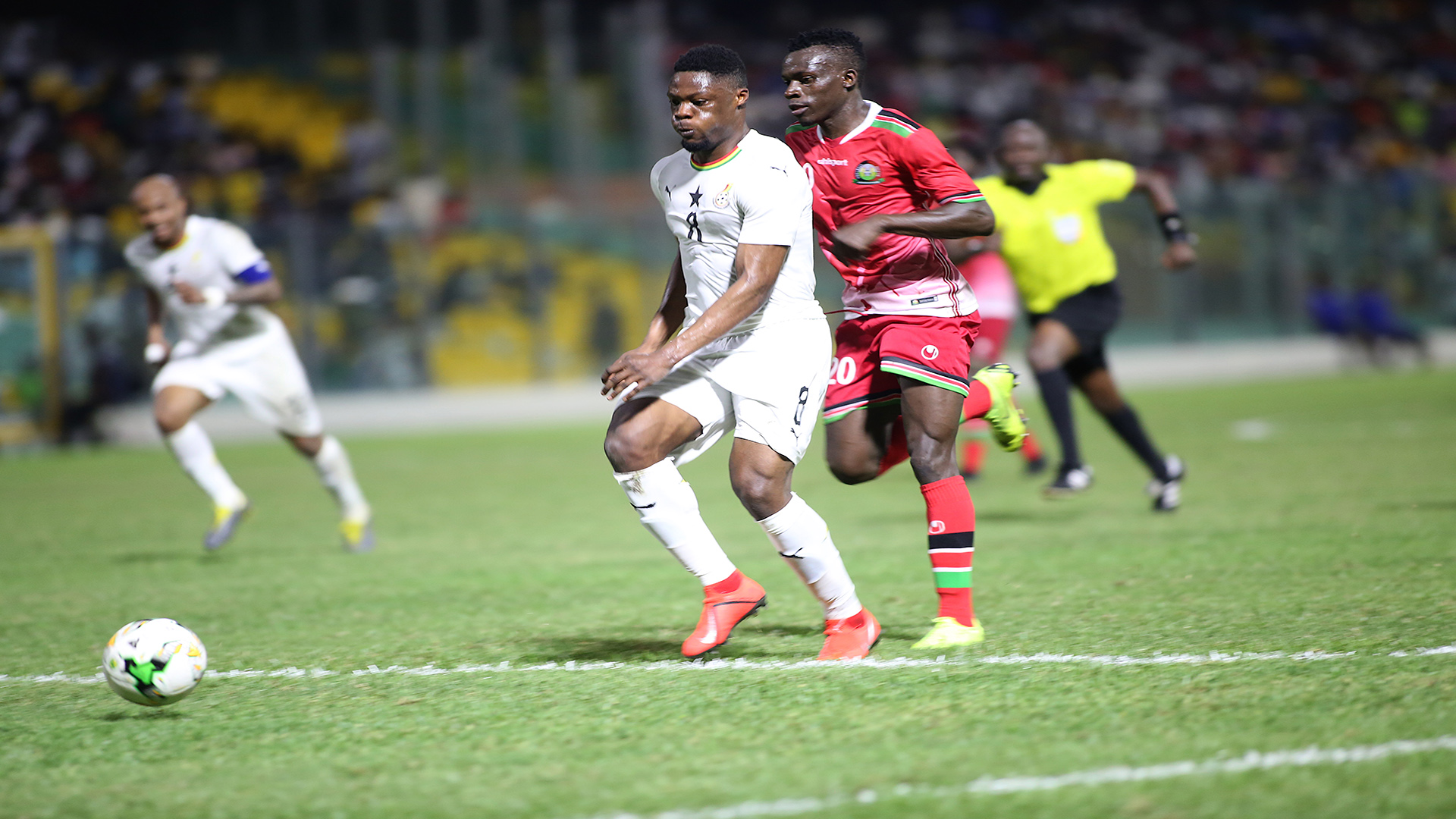 After jetting back into the country on Monday morning, Harambee Stars head coach Sebastien Migne has blamed the late loss to Ghana on traveling plans and having a weakened squad due to injuries and suspensions.
Stars astute organization in the match was breached in the 82nd minute when debutant and birthday boy Caleb Ekuban netted 20 minutes after coming on for Emmanuel Boateng. Kenya's plan was evident from the onset as they aimed to sit back and hit Ghana on the counter with the pace of Eric Johanna and Masud Juma upfront. Harambee Stars departed on Thursday a day before the Ghana clash.
Speaking after landing back in the country, Migne noted that absentees and traveling plans had an effect on the loss, "It was interesting at the beginning of the week, with different players absent I didn't know that we were able to compete well as we did. Football in high level its an addition of small details, us to travel well for example.
"When you travel one day before the match maybe the last five minutes of the game is difficult maybe you are tired and I think we missed five minutes, you can tell me it's minor but in high level it's an addition of small details."
Harambee Stars missed the services of  Ayub Timbe, Michael Olunga, Brian Mandela and Aboud Omar who was suspended. 
Is Uhuru Taking Notes? Tanzania's John Magufuli Show's Kenya How to Treat & Handle a National Team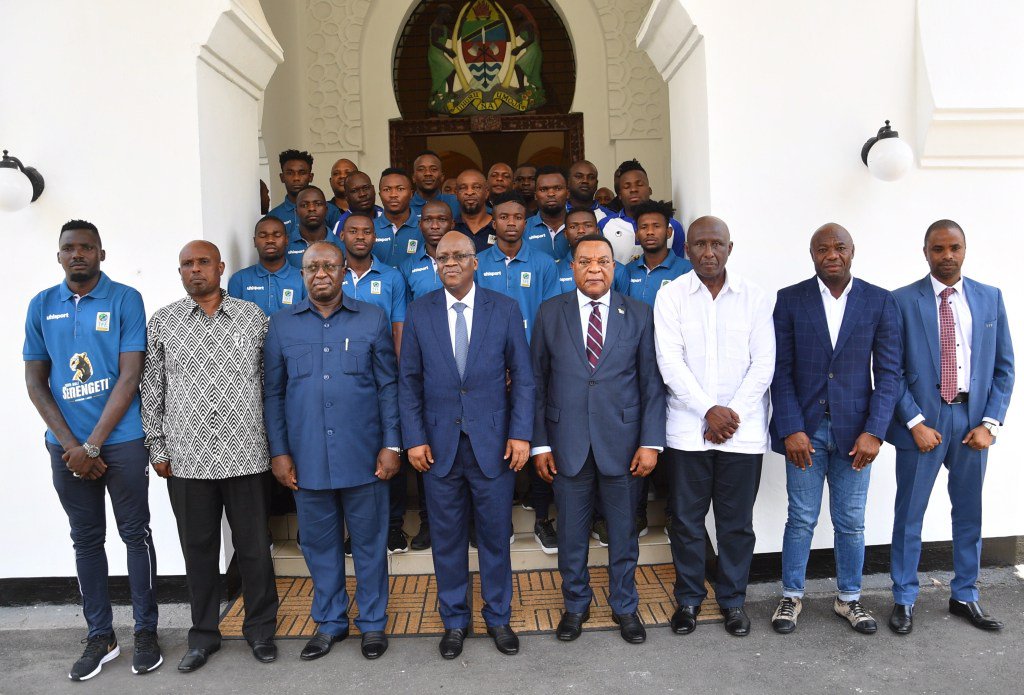 President of Tanzania HE John Pombe Magufuli has gifted each national team player and the technical staff a piece of land in the capital city of Dodoma.
He met the entire team at the State House in Dar es Salaam on Monday morning.
This is one of the rewards to the team following their qualification to the 2019 Africa Cup of Nations after beating Uganda 3-0 the final qualifying game on Sunday.
Goals from Saimon Happygod Msuva, Erasto Nyoni and Aggrey Morris ensured the Taifa Stars book a place for the tournament in Egypt later this year.
The President through the Prime Minister on Saturday promised each player an amount of US$ 5,000 if they make it to Africa's flagship tournament for the first time in 39 years.
Their last appearance in the Cup of Nations was in 1980 where they exited the tournament after the first round.
Conjestina Achieng Reveals the Dates For Her In-Ring Return to Boxing
Former world boxing Super Middleweight champion Conjestina Achieng could make a return to the boxing ring in July. Conje, as she's popularly known, graced the second edition of the Nairobi Fight Night at the Kenyatta International Conference Centre on Saturday night, March 23, where WBC Super Bantamweight champion Fatuma Zarika took on Zambia's Catherine Phiri.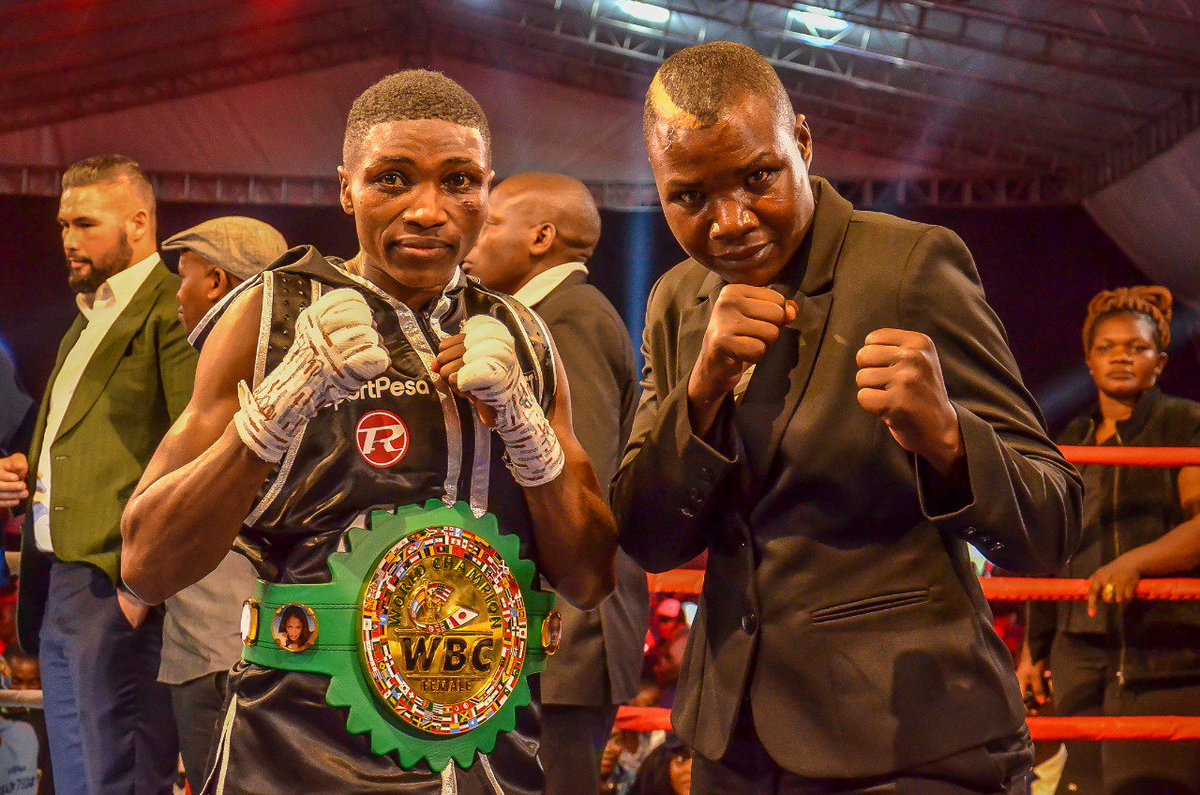 Zarika emerged the winner on points after ten rounds unanimous decision by the three judges; 98-92, 99-91 and 97-93, retaining her title and also earning bragging rights against Phiri. After the bout, Conje went into the ring to congratulate the Bantamweight holder, wearing a warm smile complimented by the usual stroke of brown on her hair.
She later hinted at a return to the ring and spoke about her intention to become the very best in Kenya again.
"I'm glad to be back to reconnect with the boxing fraternity. I will be back in the ring hopefully in July and I intend to challenge for my former World Boxing Federation belt. I have a promoter and will start serious training very soon," said Conje.  
Man Utd Ace accused of 'calculated move' to show he wants to leave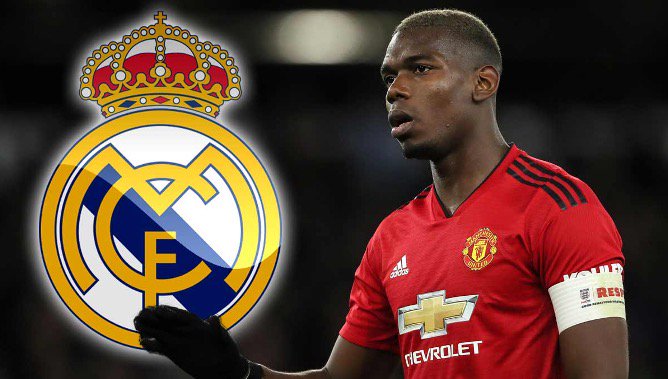 Spanish media have accused Paul Pogba of a 'calculated move' regarding his recent comments about Real Madrid.
The United midfielder admitted playing for the Spanish giants would be a dream and Monday's edition of AS has a similar take.
The report states Pogba has 'already decided' to leave United, and that his agent Mino Raiola is working on the potential options.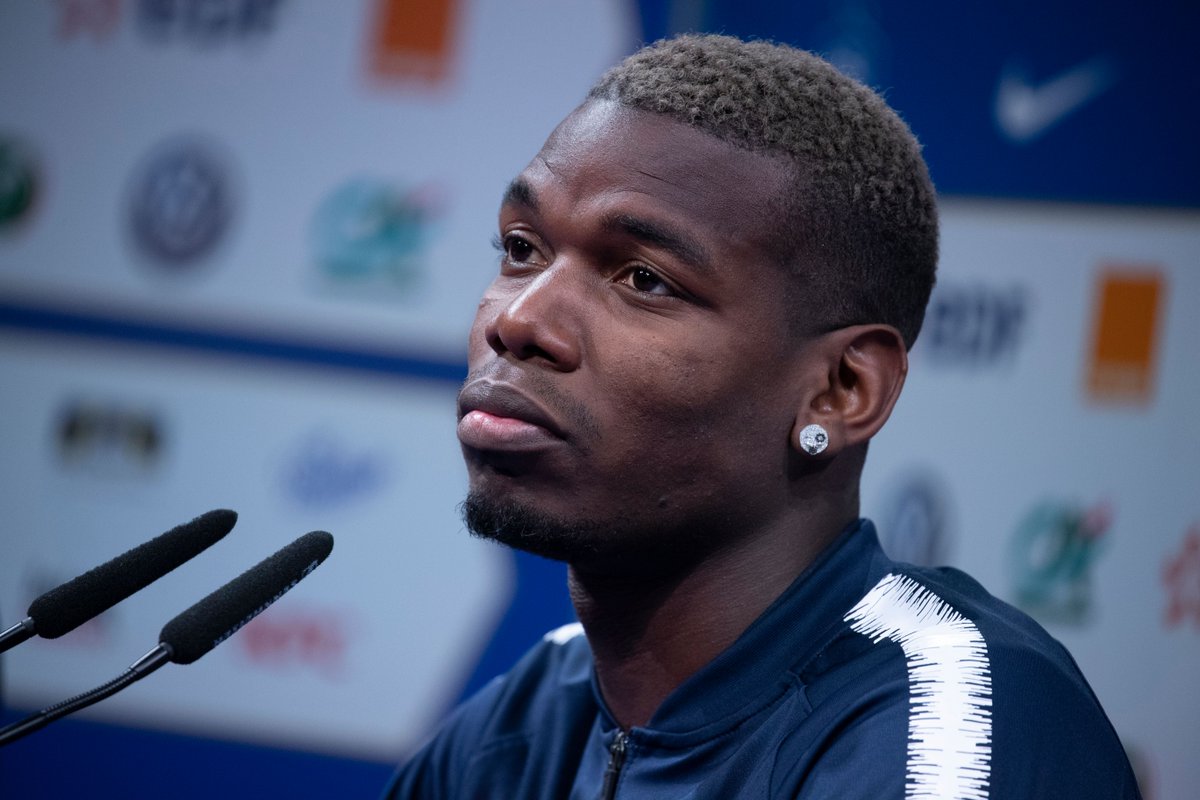 Paul Pogba's recent nod to Real Madrid ("Real Madrid's a dream for anyone and Zidane's there") was a calculated move to suggest he is open to a move to the Spanish capital. Pogba wants to leave Manchester United this summer after three seasons at Old Trafford.
He tried to instigate a move during the winter transfer window – primarily because of his fraught relationship with José Mourinho, and was linked with a move to Barcelona. Mourinho's gone but Pogba still feels it's time for him to move on, he believes he has completed what he set out to do at United and is looking for fresh challenges – in either the Spanish league or returning to Italy.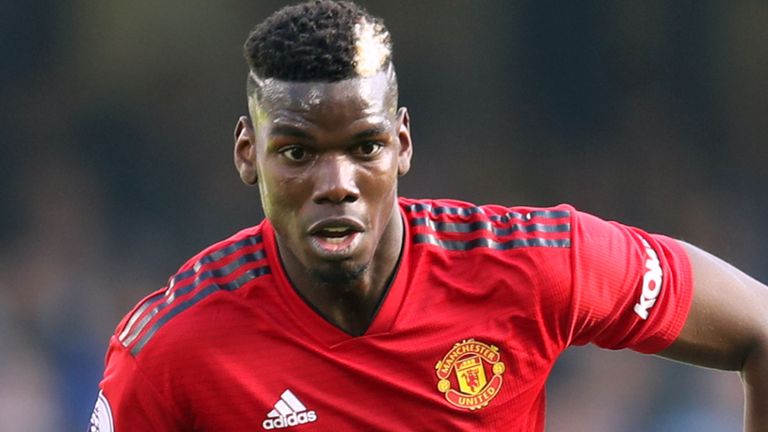 His agent, Mino Raiola, a specialist in hard bargaining, is already working on finding his client a new club. Pogba is under contract until June 2021 and has already turned down an offer to renew terms with United so the situation at Old Trafford this summer, as far as the France international is concerned, looks set to be quite tense.
United will need to put in an offer too good to resist to tempt him to sign a new deal. Pogba currently earns 298,000 euros per week, an astronomical 16 million euros per year. But if he doesn't renew, United should be thinking about selling him because if they don't, by the summer of 2020, they will be in a much weaker position to negotiate for him.
Real Madrid 2019-20 Kit Leaked Online & It's Very 'Ugly'
It's yet to be confirmed, but Real Madrid's third kit for the 2019-20 season has been leaked on social media.
The kit is getting plenty of attention as it's pretty ugly.
The Real Madrid kit looks remarkably like Arsenal's third kit this season.
The Real Madrid 2019-20 third jersey is predominantly mint green with navy and white used as secondary and tertiary colours.
The logos on the Real Madrid 19-20 third kit are subsequently navy, including a duo-chrome rendition of the club crest. The sleeve cuffs and the collar of the Real Madrid 2019-2020 third shirt, which is inspired by 1990s designs, feature navy and white stripes.
Barcelona's leaked home kit
The first images of Barcelona's rumoured 2019-20 kit have been posted online in recent days.
Barcelona will once again retain their classic blue and red colours.
However the Catalans are introducing a massively difference design concept.