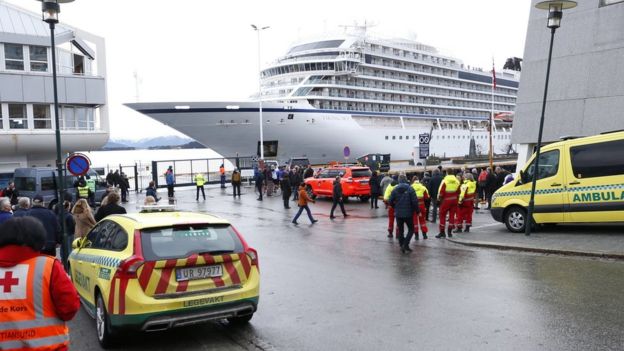 on Sunday 24, the cruise ship that experienced troubles off the Norwegian coast finally arrived safely at the port of Molde after the scary rescue of hundreds of people.
The Viking Sky lost power on Saturday and sent out a distress signal after it began drifting towards land.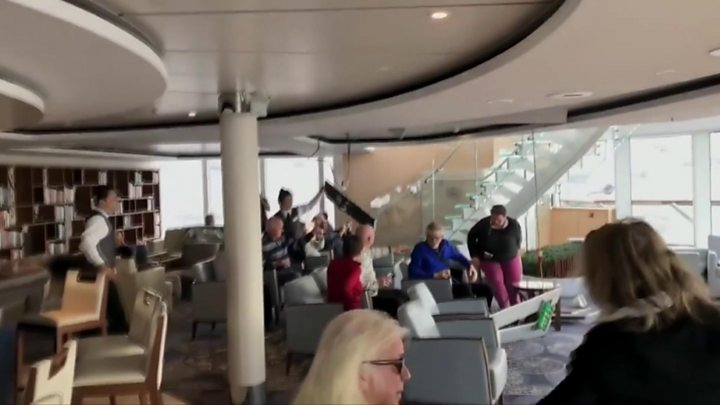 Almost 500 of the 1,373 people on board were airlifted off in bad weather. Three of the ship's four engines were later restarted for its trip to port.
Footage from inside the ship showed it heaving violently in rough seas.
Evacuations were halted as the Viking Sky made its way to Molde on Sunday, accompanied by several tugboats.
Rescuers said they were ready to resume operations if the captain deemed it necessary.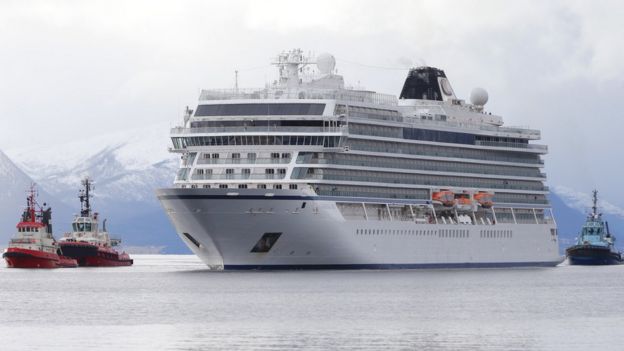 How did the tragedy happen?
The cruise ship suffered engine failure on Saturday afternoon while en route to Stavanger from Tromso in a notoriously treacherous stretch of waters.
Fisherman Jan Erik Fiskerstrand, whose boat was one of the first to come to help Viking Sky, told Aftenposten newspaper,
"it was just minutes before this could have gone really wrong".
The ship could have hit the rocks "if they had not started the engine and fastened the anchor" he added.
Five helicopters and several rescue ships were called in but poor weather meant the lifeboats were forced to turn back.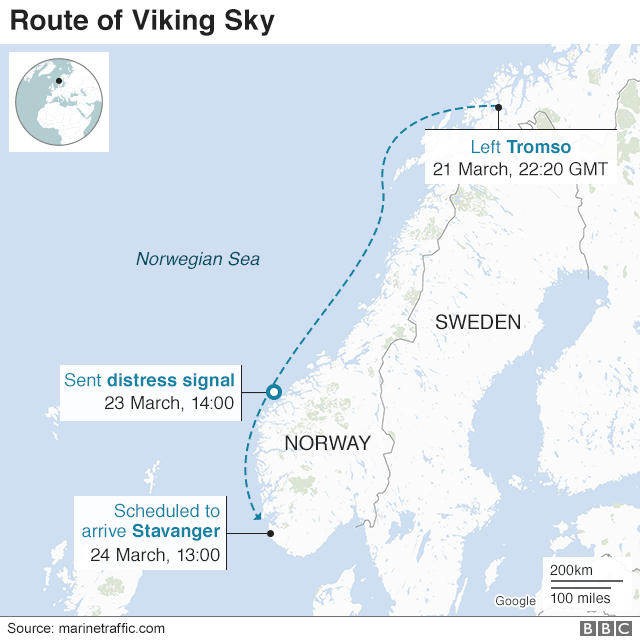 The authorities decided to launch airlifts rather than leave people on board and hundreds were hoisted to safety.
Among those rescued, 20 people suffered injuries. Most of the passengers are said to be British or US citizens, many of them elderly.
The cruise's operator said 436 guests and 458 crew remained on board.