President Uhuru fired salvo at three ministers who had accompanied him to Namibia on an official trip for undermining Kenyans abroad who had raised issues with the government yet none of them had taken interest to note them down or take action.
In a bare-knuckle attack, the angered president protested on the actions of CSs Mwangi Kiunjuri, Peter Munya and Monica Juma after being displeased by their seemingly casual approach and poor attitude towards issues raised by Kenyans in the diaspora.
The scolding came when President Kenyatta spent part of his 3-day tour of Namibia with Kenyans working and living there listening and responding to their questions.
The Cabinet Secretaries accompanying him had a not so interesting time as President Kenyatta reprimanded them one after the other, apparently, for failing to treat issues raised with the deserved seriousness.
Several Kenyans had raised weighty matters touching on government policies and none of the ministers had seen it worthwhile to note down the issued for future follow-up, the Head of State noted.
"I am looking now my brother Kiunjuri has taken a notepad to write what I am saying. And he was not interested to note what these Kenyans are saying. He forgets he is a minister of the republic of Kenya and whatever is said he should be interested to know what it is that these people are telling us.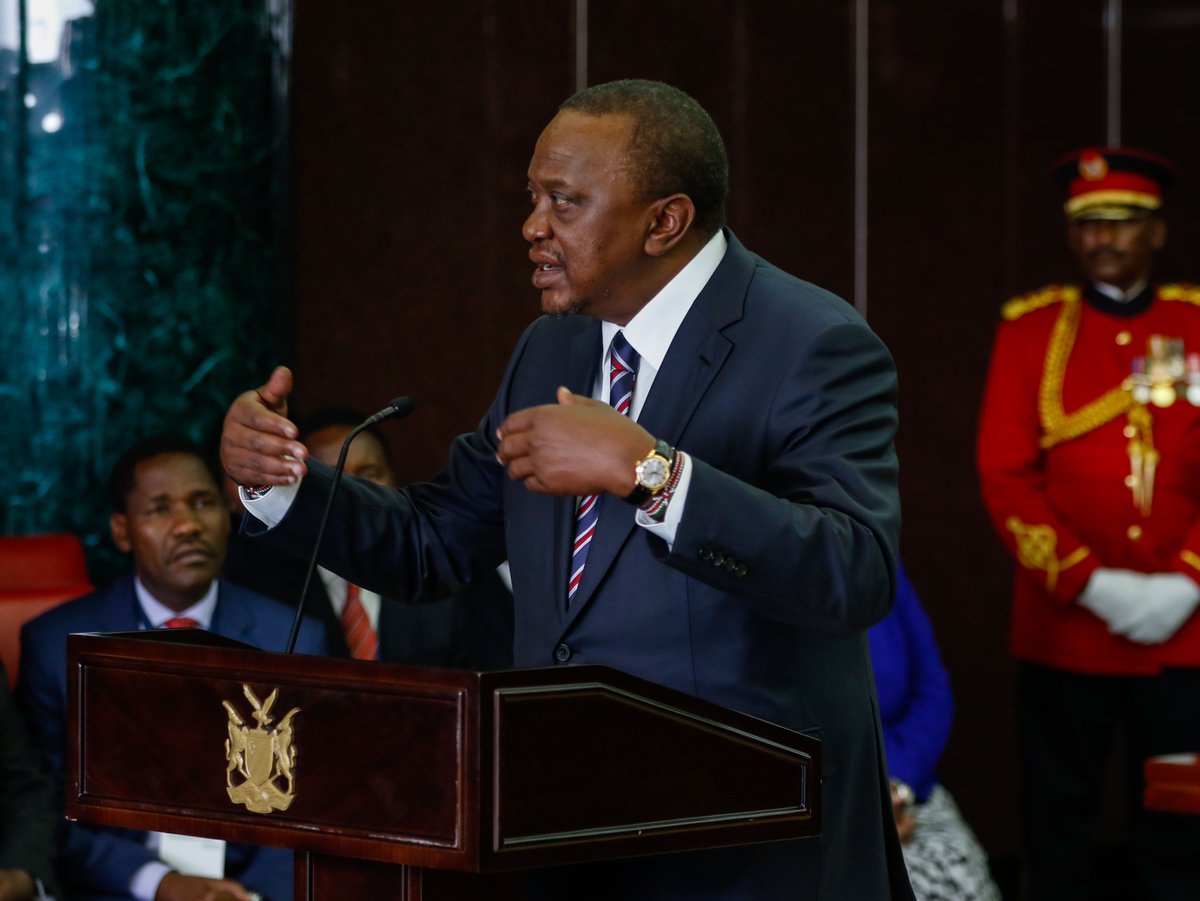 The same applies to Bwana [Mr] Munya, anangalia tu, na sio hawa mawaziri wangu (He is just looking on disinterested, it's not only my ministers) I have also my PA here, angalia, anangalia tu. Anangalia masaa, inabakia ni mimi nikumbuke, nisipokumbuka hio imepotea, (look at him, he is just looking on completely disinterested, he is constantly looking at his watch. I am left alone to remember what you have said here, if I don't remember all that will be lost)" said a clearly exasperated President, to the amusement of Kenyans living in the southern Africa country.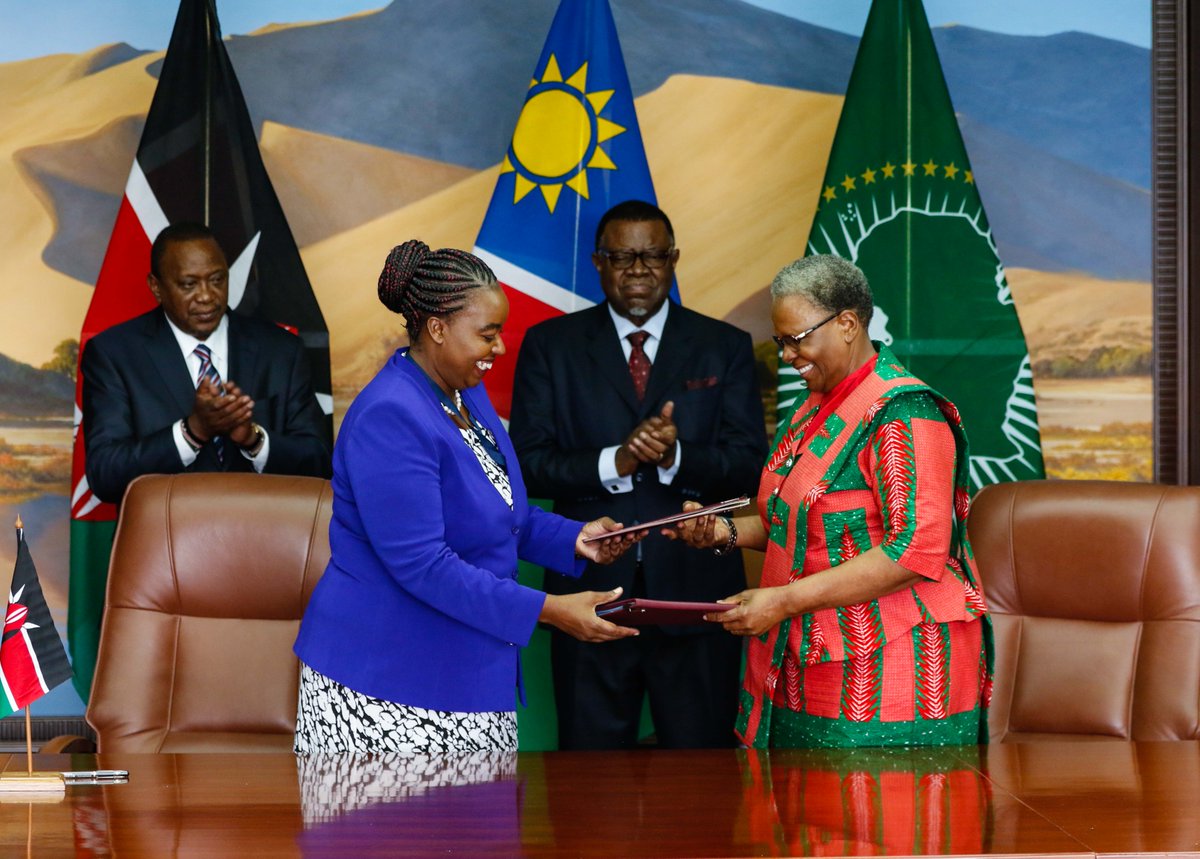 "It's time we started addressing ourselves to realities, Monica I will not say this again, we must agree on a system. We discussed it when we were in France that we will start country by country registering Kenyans in diaspora. We heard it in France, Dubai… why should these people be made to pay money, to fly to Kenya, just to get a passport in order to get back to work?," queried Kenyatta.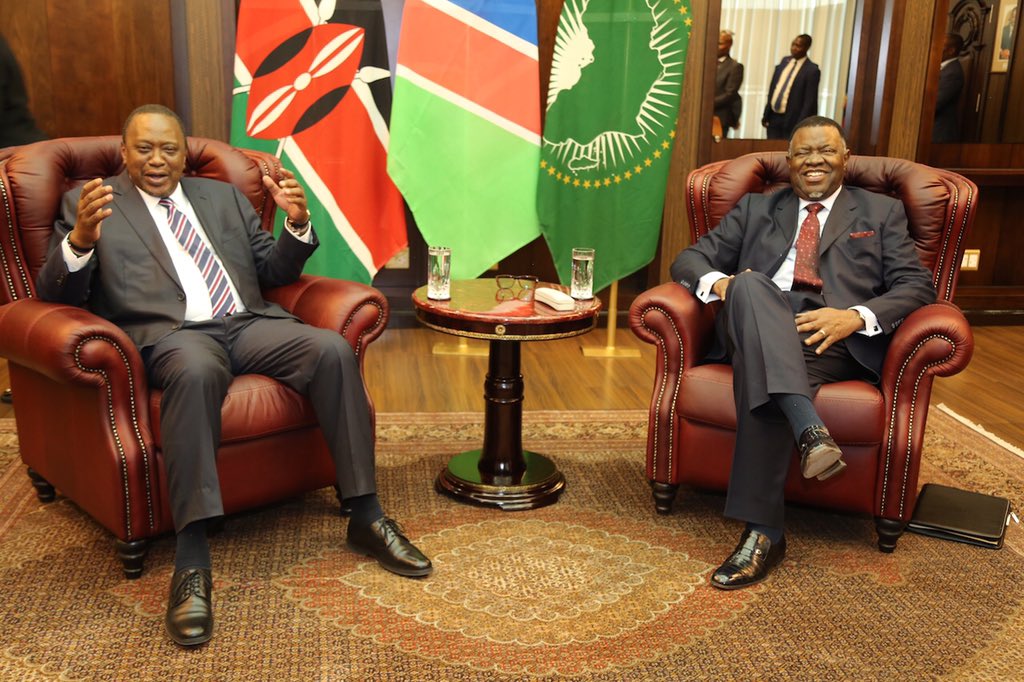 In October 2018, Central Bank of Kenya statistics indicated that Kenyans in diaspora sent back home over Ksh.267B, making them a key contributor to the country's economy and as such, President Kenyatta insisted they ought to be accorded better treatment by the State.
" What is difficult about having a team to organize that? Today these Cabinet Secretaries will not speak to me but the truth must be told, everywhere we go it's the same issue, the same question, why can't we put it in place? Monica, can we agree that I will never hear this again in another diaspora meeting? Na mimi sitaki maneno ingine….," said a visibly angry Kenyatta.