One of Kenya's greatest gospel musicians Eko Dydda has never been in any scandal but he has shocked many after he stumbled into controversy.
News going round reveals that he allegedly chased away his wife and kids from their family house.
According to word on the street, the Niko Na Reason hitmaker is said to have kicked his wife Cynthia Ayugi, their two sons Keepitreal Dydda and Amblessed out of his his house in an unclear circumstance.
Sources intimate to the couple hissed to a local news site that the two have been having a rocky marriage with infidelity coming out as the main cause of their troubles for sometime now.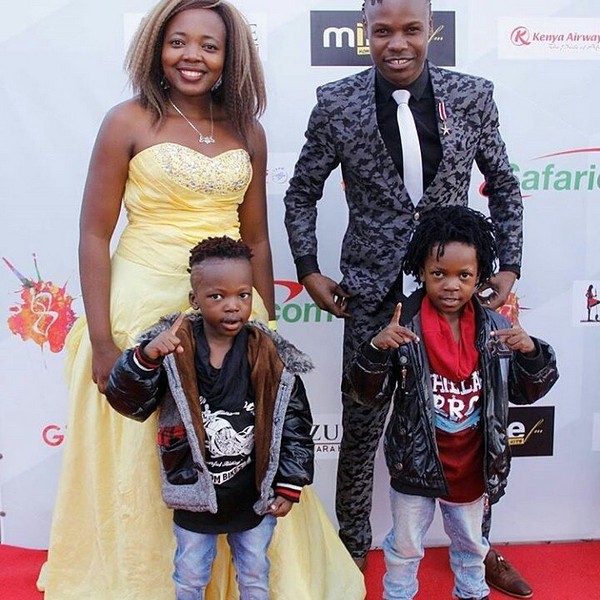 The wife is said to have packed her belongings and those of the home-schooled kids after being shown the door and sought refuge at a relative's place.
He and his wife, Cynthia Ayugi alias Galia and their two children Amblessed and Keepitreal Dydda were the cover models for the August issue.
They were the perfect family; the onscreen chemistry was amazing.