Transport CS James Macharia has today announced that Kenya Airways and Air Namibia will soon be introducing direct flights between Kenya and Namibia.
At this very moment, the CEOs of both companies, and the relevant Government officials, are meeting and finalizing arrangements to make this happen.
CS Macharia assured Kenyans in Namibia that their request for direct flights is finally being fulfilled!
Direct flights between our two countries will go a long way in enhancing trade and investment, and in strengthening our bilateral and economic ties.
In other related news,President Uhuru Kenyatta last evening directed relevant Government agencies to come up with mechanisms of ensuring that Kenyans in the diaspora are issued with the new generation passports in the countries of their residence.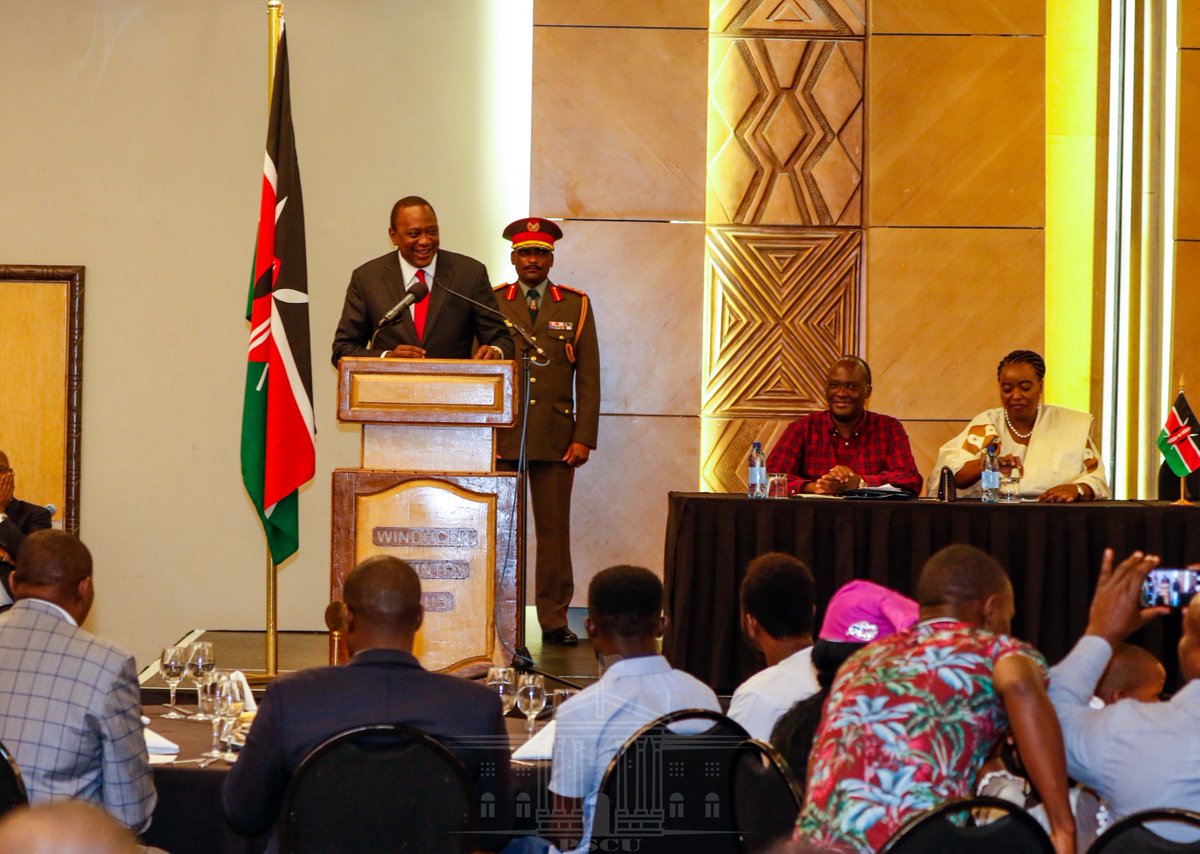 President Kenyatta said he saw no reason why Kenyans living outside the country should incur huge financial costs to travel back home to acquire the new passports. The Head of State spoke at the Windhoek Country Club where he met Kenyans living in Namibia.
"Form a team that will go from country to country to register Kenyans in the diaspora. No Kenyan should be forced to spend money to travel to Kenya to get passports," the President directed the relevant government agencies.