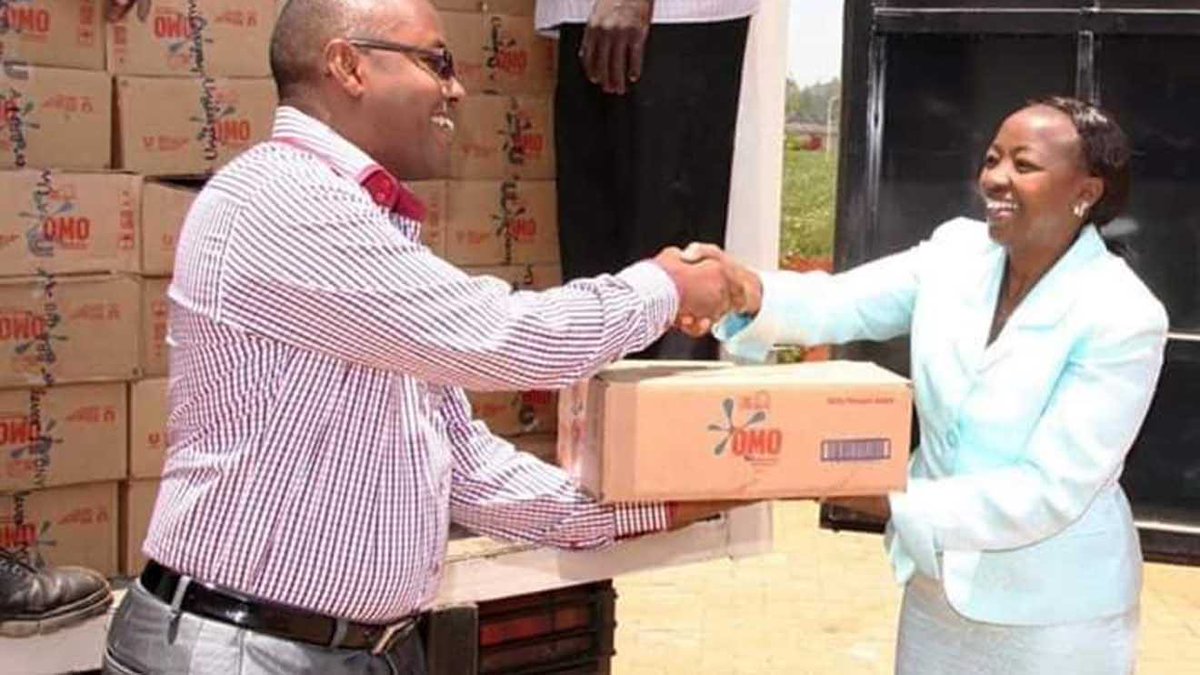 As humanitarian efforts take center stage to respond to the biting hunger in northern Kenya, Director of Digital at the PSCU Dennis Itumbi posted a picture of Deputy president William Ruto's wife handing out goods which were translated to be going to respond to the crisis.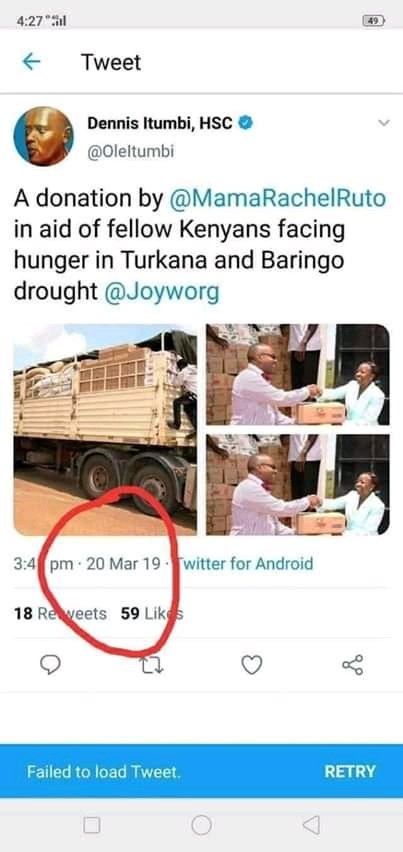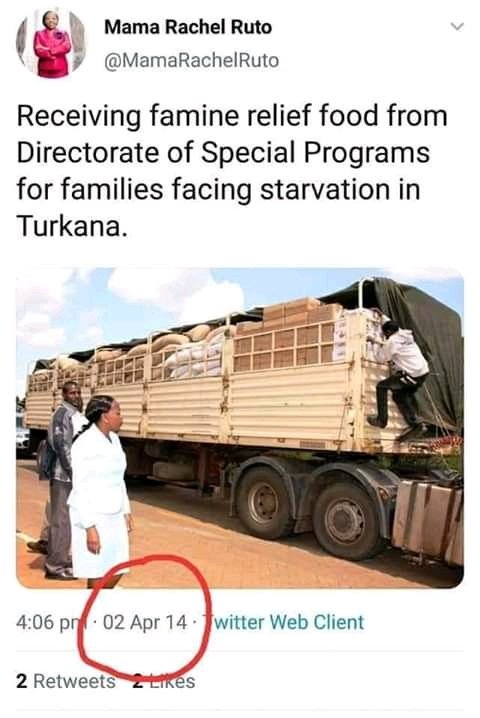 However, the boxes which were branded with a local cleaning detergent ended up in heated exchange of words as Kenyans demanded to know why she was handing out detergents to hunger stricken individuals who were weak to clean their clothes.
I apologize for images I shared here earlier.

Mama Rachel Ruto was not in Turkana

I relied on unverified images.

This was my mistake and I am sorry.

I have since deleted them.

May the record reflect the true position and my apology too.

Jioni poa. pic.twitter.com/WsKKF2RPzD— Dennis Itumbi, HSC (@OleItumbi) March 20, 2019
It was not until he learnt that the pictures circulating were old and from a previous event that was not related to the ongoing drought.
 "A donation by @MamaRachelRuto in aid of fellow Kenyans facing hunger in Turkana and Baringo drought."
Itumbi took to his social media account to appologize and accepted his mistake citing that he did not tajke due dilligence before posting the old photos dating back to 2014.
When the PR is on Over Drive.
Itumbi is working over time. pic.twitter.com/Y5T0DCBQEy— ZAHRA'S DAD (@Mr_Sarapai) March 20, 2019
No surprise that Dennis Itumbi is a garbage human being. pic.twitter.com/LZWmzcnTyy— ALESSANDRO (@Nerdotect) March 20, 2019