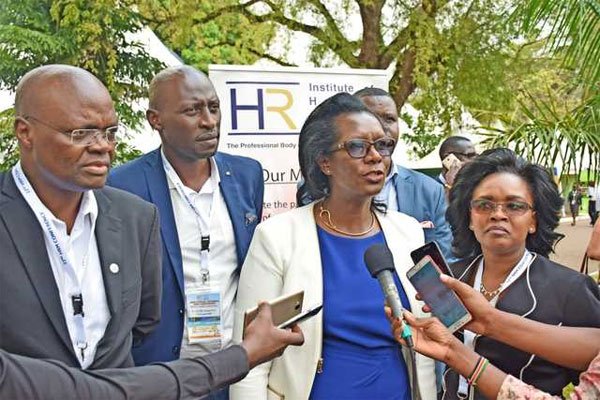 The Salaries and Remuneration Commission (SRC) has on Thursday announced that it will rationalize the allowances paid to civil servants.
Speaking at a media breakfast meeting in Nairobi SRC chairperson Lyn Mengich asked civil servants to focus on productivity as opposed to the clamour for salary increase.
It emerged that over 140 allowances were being paid to civil servants.
"We will not continue to compensate workers for services not delivered," said Ms Mengich.
She said the annual wage bill for the country's 700,000 public officers is Sh733 billion.
This, she said, represents 53 per cent of ordinary revenue, contrary to Public Finance Management Act and regulations' requirement.
The Act requires 35 per cent of revenue to be spent on personal emolument.
Ms Mengich said demand for higher salaries by employees had led to disruption of economic activities in the country.
She blamed industrial unrest on non-adherence to SRC's advise by some employers.
She said some of SRC's achievements included job evaluation for state and public officers, review of CBA cycle from two to four years. This, she said, has promoted stability during the CBA cycle.
Others are salary structure for national and county governments and wage bill management.
SRC Vice-chairman Dalmas Otieno regretted the wastage levels in counties.