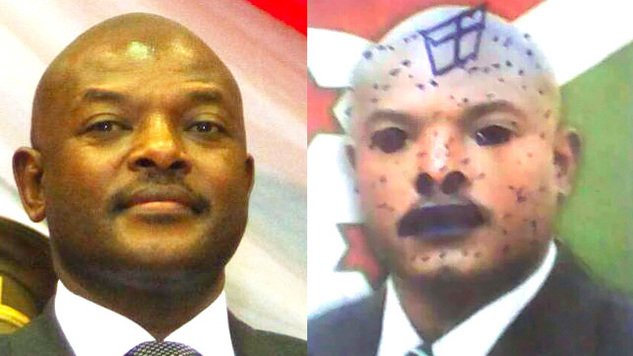 Burundian intelligence agents has arrested eight teenage students accused of insulting the head of state. 
Their offence? Drawing and writing phrases like "Get out" or "No to the 3rd term" on a picture of President Pierre Nkurunziza in a textbook.
Angered by the arrests, their classmates demonstrated in the streets. Security forces shot and injured two students and a motorcycle driver, who later died.
They could spend up to five years in prison if found guilty.
In 2016, several schoolchildren were handed prison sentences for similar scribbles on the president's face, and hundreds of pupils expelled, sparking an international outcry.