President Uhuru Kenyatta has presided over the President's Award-Kenya Gold Award Presentations at State House.
This a self-development programme for young people which aims at equipping them with positive life skills to enable them make a difference for themselves, their communities, country and the world.
Uhuru awarded 1,601 Gold to students from drawn from universities, colleges, secondary schools, correctional institutions, community-based institutions and church groups.
A Source familiar with the awards,the president is the only one not his deputy who can issue the golds to participants .
The programme was launched in 1966 by Mzee Jomo Kenyatta.
There are currently over 40,000 young people participating in the President's Award-Kenya in over 750 schools, universities, middle level colleges, youth groups, rehabilitation centres and award centres across the country.
Current Uhuru is the patron as he is the head of the state.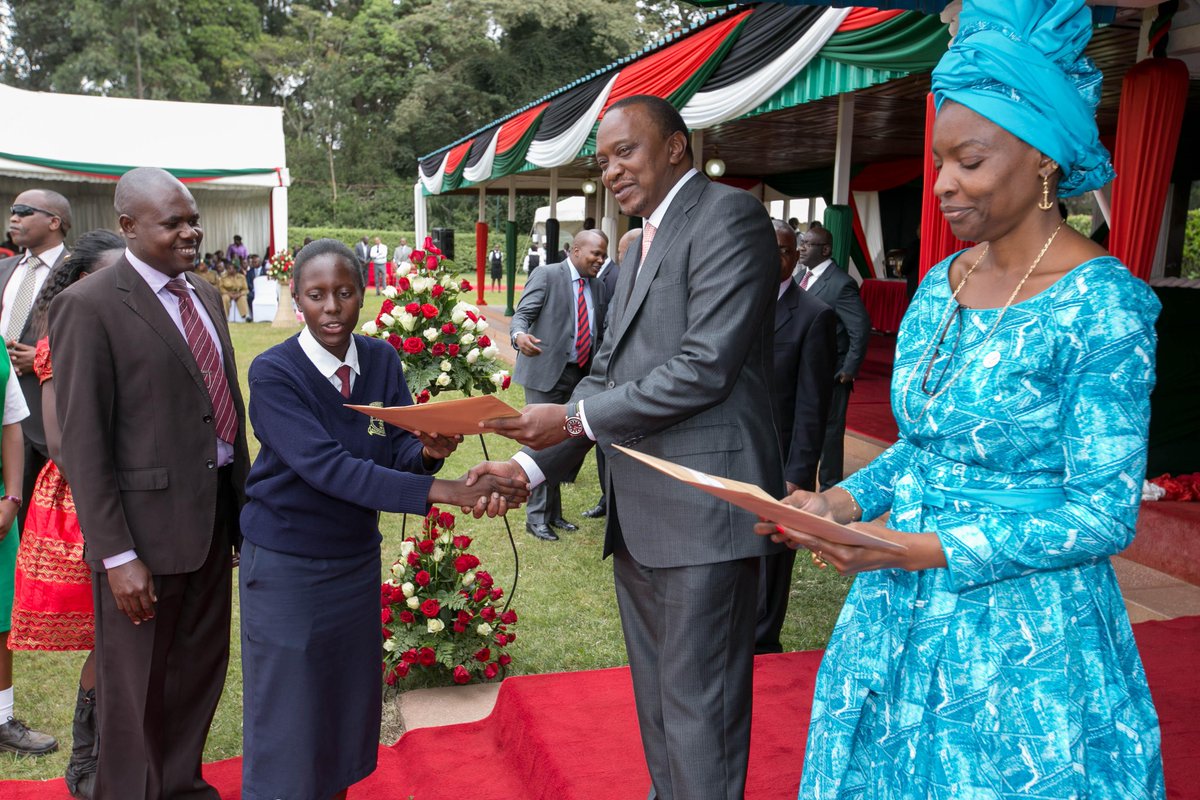 In 2016,president Uhuru awarded two students from University of Nairobi's Confucius Institute, Joe Vincent and Otieno Fredrick Okoth.