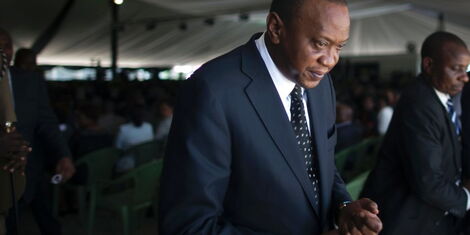 A heartfelt message from President Uhuru Kenyatta directed towards the people of Southern Africa on Wednesday rubbed off Kenyans the wrong way.
President Uhuru sent the message following the devastating effects of tropical cyclone Idai that has left over 300 people dead and hundreds of thousands displaced across Mozambique, Malawi and Madagascar
"I condole and pass my message of encouragement to the people of Southern Africa who are suffering devastation from Cyclone Idai," stated the president in a tweet.
Majority of Kenyans felt his message left a bad taste in the mouth as he was yet to offer a similar message to the people reported to be starving in various parts of the country.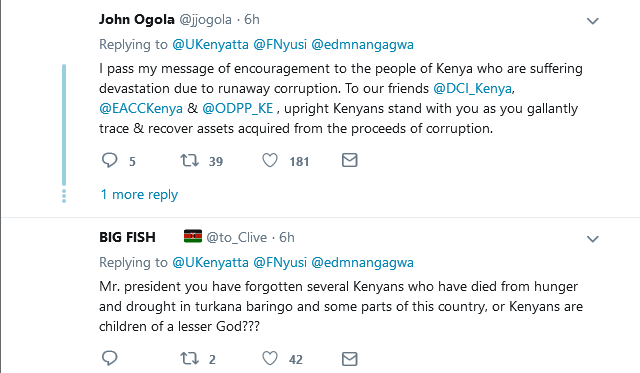 As a result, citizens took to the president's Twitter page to express their feelings regarding his remarks as well as the current state of affairs.
"Mr President, your people in Turkana and Baringo are dying of hunger yet you are acting mum, South Africans doesn't need your encouragement message, Heal your country first," one Jediel Mutwiri in response to the president's message.
Mutwiri's sentiments were echoed by the majority of Kenyans, many who went on to state that the president's priorities appeared to be misplaced.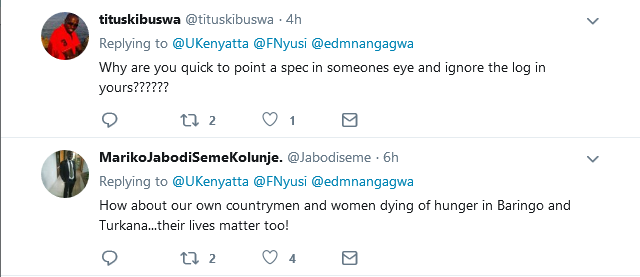 Idai, which has been regarded as one of the worst tropical cyclones on record to affect Africa and the Southern Hemisphere as a whole, was named as the key reason for the delayed rains in Kenya by the Meteorological Department.
Here are a few more reactions from Kenyans following the president's message: