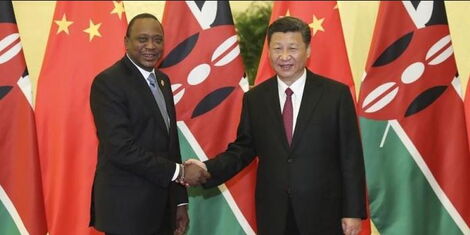 Reports indicate the government is seeking loan funds in order to secure the SGR, especially in sparsely populated areas.
In order to complete the third and final phase of construction of the Standard Gauge Railway (SGR), the government is seeking additional Ksh368 Billion shillings.
In a press briefing at the Chinese Embassy on Tuesday that was quoted by Nation, China's Chargé d'affaires Li Xuhang told members of the press that the money given to Kenya will be in the form of concessional and hard loans.
Kenya Railways Acting Director Philip Mahinga stated, "We all know that the first phase of SGR from Mombasa to Nairobi cost Sh327 billion and the second phase Sh150 billion. For phase 2B, negotiations between the two governments are on so I will not give any figure at the moment."
Mahinga also divulged that the completed railway, passengers, equipment and goods will need proper security measures of the 974-kilometer SGR from Mombasa to Malaba to be in place.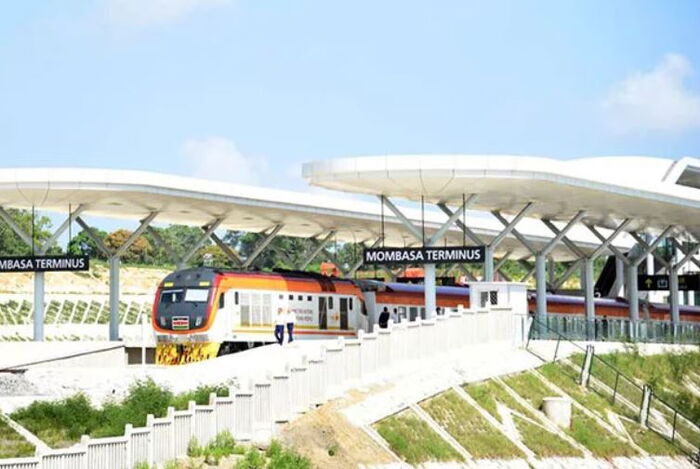 "SGR trains move 6,000 people daily, and we are concerned about our operations and security of the equipment," informed Mahinga.
He added, "The movement of trains from Mombasa to western Kenya needs to be secure from terrorists and other challenges. We ask the Chinese government to support us in this area."
It is not clear how the figures for the costs of securing the railway were determined in order for the loan amount to be established.
Nonetheless, Mr Mahinga asked Kenyans to wait for the revelation of all information surrounding the loan subject matter in May, at the time of opening the Naivasha terminal.
In the recent past, the Kenyan people, the International Monetary Fund and other stakeholders in the financial industry questioned the status of repayment of existing loans taken in the name of development projects.
At some point, disturbing information was making rounds on social media about the possibility of handing over the Mombasa port to the Chinese because of the existing loans.
In the press briefing on Tuesday, Mr Xuhang was keen to mention the benefits which the SGR has brought to the Kenyan people.
He stated that the development project had resulted in the establishment of 2,723 jobs for Kenyans and 828 for foreigners.
Xuhang also informed that 25 railway stations out of the constructed 33 had already been handed over to well-trained Kenyan managers.
"The Chinese government and people have been reading reports that Kenyans do not support the SGR and the loans. We've also seen reports that the loans are a debt trap and that the Chinese are venturing too much into Kenya," stated Xuhang.
"We have reached an agreement with the county government of Mombasa to conduct a study along the railway line. We want to talk to the people and get their views and suggestions on how to improve the SGR," he added.