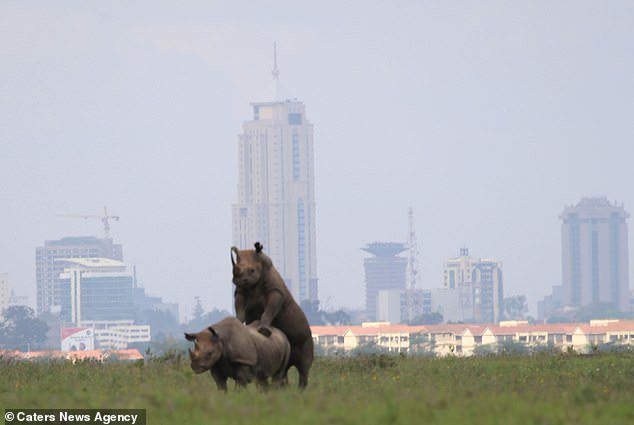 The Kenya Wildlife Service has on Wednesday, March 20 received a mass hammering by KOT after sending an extremely suggestive message on their social media.
"What's a Wednesday afternoon timeline without a little romp? Talk about Sex and the City!" the post read.
An attempt by the KWS social media team to maintain some online presence quickly morphed into a hilarious bashing session as they were attacked for sharing an image of two rhinos having an awkward mating session.
In the tweet seen by Daily Active, the KWS decided to flirt with some extreme creativity as they shared a photo of the mating rhinos amid the majestic view of the city from Nairobi National Park.
Below are the criticism that erupted on twitter.
Shame on you at @kwskenya Kenya is a conservative society. @EzekielMutua what say you? https://t.co/by0zBScD1B

— David Ndii (@DavidNdii) March 20, 2019
KWS are Wilding…. 😲😲😲 ooooh Kenya Wilding Services pic.twitter.com/wlJo17nWMi

— Oliver_Amtai🇰🇪 (@AmutaiOliver) March 20, 2019
March 20, 2019