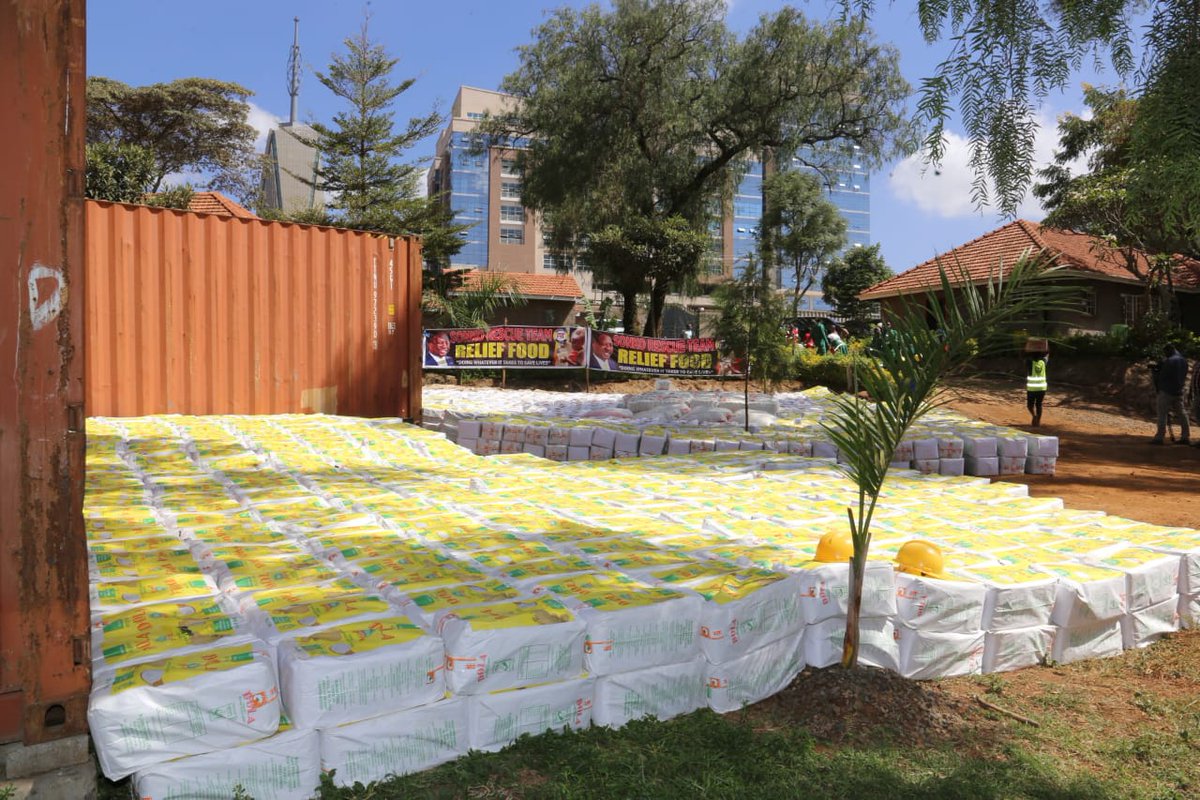 Sonko has come to offer his support for the hugry Kenyans dying in Turkana over hunger.
The prolonged drought in Turkana and Baringo counties has aggravated the food shortage crisis with reports indicating four people have died so far.
The region has perennially faced food crises over the years even as the Government t downplays the gravity of the situation.
Sonko who was named the Good Deeds Ambassador by Israel in February has gone a step ahead an actually backed up his words with actions.
Sonko's rescue team has deployed lorries with relief food to Turkana.
Kenyans had this to say:
It does not matter where your wealth comes from, at least you care, God Bless you, Governor. Turkana Gov. Mr. Nanok gets more cash than you despite the fact that his population is less than 1 million, he should be ashamed of himself. What was devolution meant for really?— Sir John (@MKJohn254) March 20, 2019
Quite a good show!
Even as we settle their immediate needs, could we kindly find a long lasting solution for this!!!
We are in 2019 for heaven's sake!! Let's behave, we've hired this land from our children…@SautiYaBaringo ,#GovernorsOfDrought— Praxidice Wandera (@pracwandera) March 20, 2019
I like the spirit my governor.
As some politicians are busy deceiving Kenyans without solutions,I give you my blessings.#NyasaeAgosesenie Mbuvi— OndigoJeph (@jephondigo) March 20, 2019
Good deeds sir, may you be blessed. However, it would be much better seeing them being distributed to the hungry/needy rather than parading the items like a military passout😀— Festus (@Festusroka) March 20, 2019
If Sonko was the governor Turkana, am almost sure these residents wouldn't be suffering as much as they are doing under the smiling good for almost nothing mad king.— Kryptonite (@waitueka) March 20, 2019