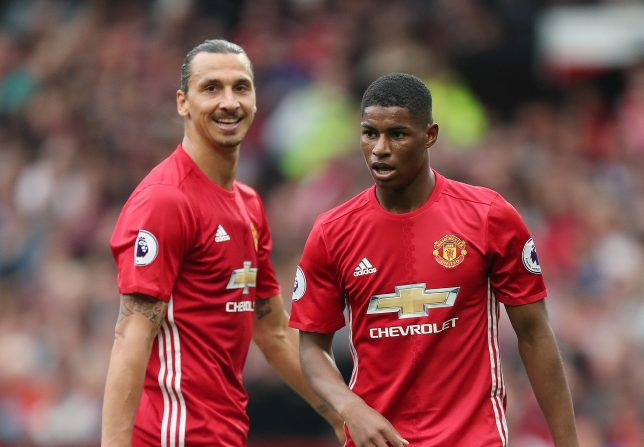 Zlatan Ibrahimovic scored 29 goals in 53 games for the Red Devils before leaving due to injury to join MLS-side LA Galaxy.
Ibrahimovic believes one of United's biggest problems moving forward remains a failure to escape the long shadow cast by Sir Alex Ferguson's glorious reign and a regular stream of criticism from the fabled Class of '92, a group he has dubbed 'The Circle of Ferguson'.
"Everything that happens is judged by the era of Ferguson. They are saying if Ferguson was here, this would not happen, Ferguson would not do it like that," Ibrahimovic said.
"I do not want to hear what happened before. I want to do it in the present. You come in with a new mentality…Ferguson has his place in history at this club but now the club continues. It has to find its own identity and it is difficult."
Ibrahimovic claims the likes of Gary Neville and Paul Scholes spend too much time complaining about United because they are 'on TV' and 'not active in the club'.
"If you want to work in the club, go and search for work in the club. So you cannot be on TV and always complaining and criticising," he warned.
"In the circle of Ferguson, they don't like [that Pogba left and came back]. Because they stayed all their life under Ferguson and they never moved from Ferguson. And they didn't even talk if Ferguson didn't tell them to open their mouth."