Its been a blow after blow as Kenyans shockingly marveled at crime arrests today.There has been billion fake currency saga at the Barclays Bank that has risen many questions.
Televangelist has been charged and released on bond while Assa Nyakundi is seemingly sinking in more trouble over murder of own son.
This as Kileleshwa was brought to a standstill by foreigner who pulled gun on guard over parking.
BARCLAYS BILLIONS NABBED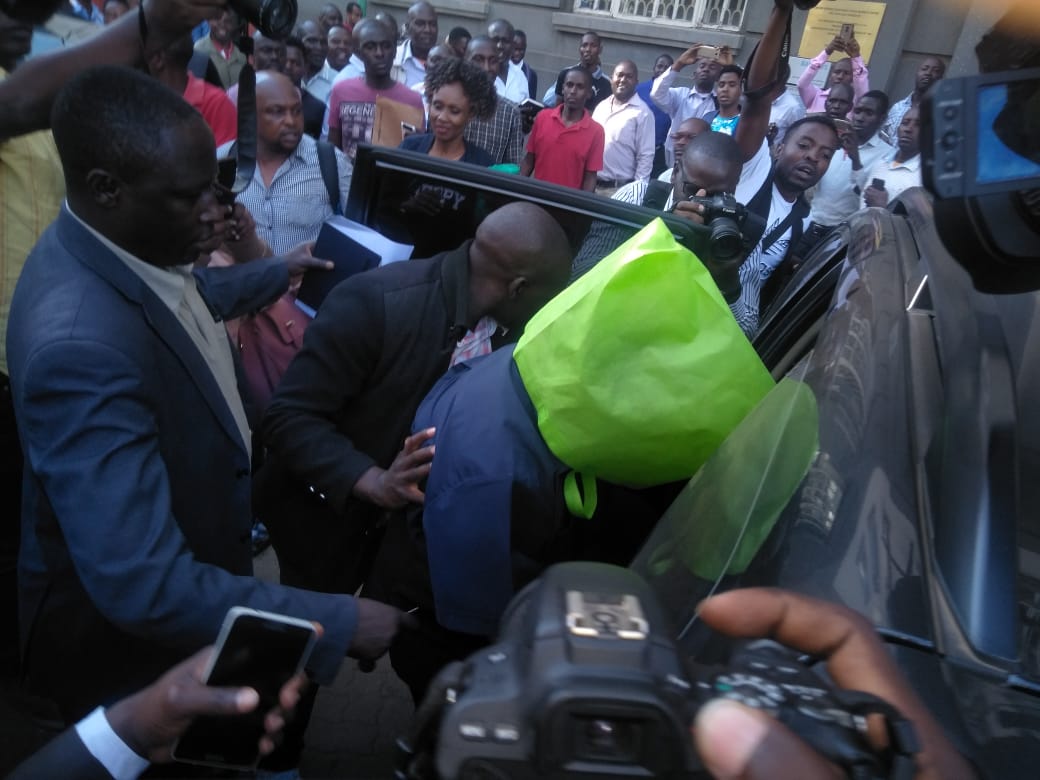 Operations at Barclays Bank, Queens Way Branch in Nairobi were temporarily disrupted after police investigated the presence suspected fake currency which police said could run into billions of shillings.
According to reliable sources, Directorate of Criminal Investigations is talking about $2m or Sh 2 billion.
Three people – a foreigner and two Kenyans, have been arrested and police are still investigating
Later Barclays explained the police action in a tweet that said police had intercepted a customer who holds a deposit box at its Queensway branch in Nairobi this morning and were investigating its contents.
LAWYER ASSA NYAKUNDI SON MURDER
Police have recovered 483 bullets from a prominent Nairobi's lawyer's home in Muthaiga North Park side Estate
This stems from a statement they issued on the status of the shooting incident in which Assa Nyakundi is said to have accidentally shot and killed his son on Sunday afternoon.
"Further to the earlier signal vide occurrence book (OB) 34/17/03/2019 of 17/03/2019, the house of the suspect at Muthaiga North Parkside, house number five was visited and a thorough search conducted therein," the statement said.
Police said that in the master bedroom, inside a safe, they found one pistol- make sig saver 357,  two empty magazines, 285 rounds of 9 mm, 47 rounds of 357 mm and 139 rounds of 12 gauge ammunitions.
The officers have taken the pistol for a ballistic examination at Directorate of Criminal Investigations (DCI) headquarters.
KILELESHWA GUN ON GUARD
Police in Nairobi are looking for a foreigner caught on tape brandishing a pistol at a security guard in Kileleshwa over a parking spot row.
The foreigner was part of a group of visitors at an apartment block in Kileleshwa on Saturday.
They had insisted on parking their white Range Rover registration number KCH 001 V at a spot reserved for tenants despite protests by the security guard.
According to the guard, he had urged them to park at a spot designated for visitors but they refused.
PASTOR NG'ANG'A CHARGED
City televangelist James Ng'ang'a has been charged with threatening to kill journalist Linus Kaikai and incitement to violence.
Mr Ng'ang'a appeared before Kiambu Principal Magistrate Justus Kituku on Tuesday and was granted Sh200,000 cash bail or Sh300,000 bond
According to the charge sheet, Pastor Ng'ang'a is facing two counts: 1) uttering words that constituted as threats to kill Linus Kaikai and 2) while referring to himself as the Chief General Commander, using words that indicated or implied that it was or might be desirable to bring death or physical injury to the Citizen TV journalist.
The pre-trial conference has been set for April 3, 2019.