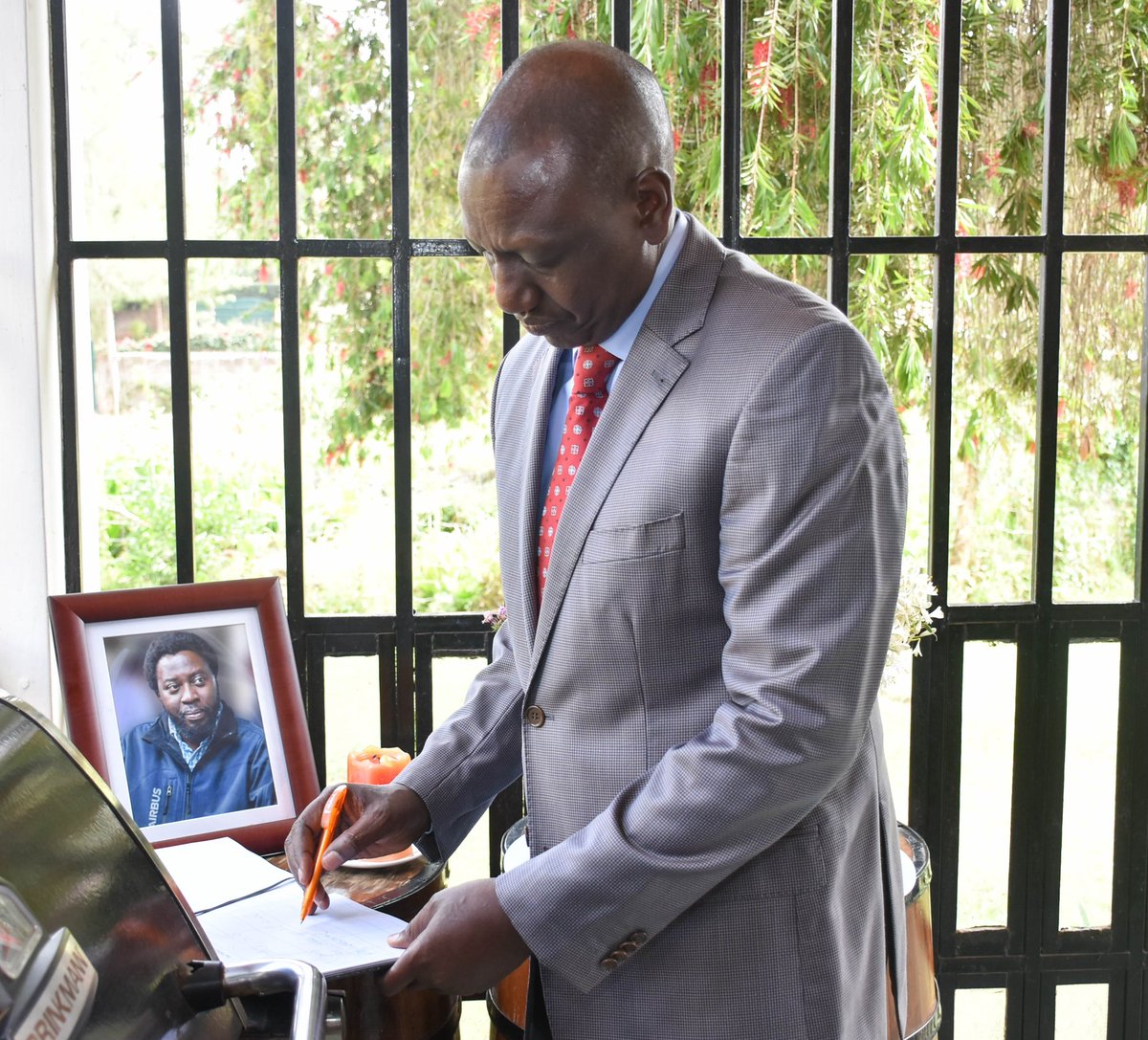 News that William Ruto's Pilot Captain Mario Magonga had died in a helicopter crash alongside four other Americans caught the Country by surprise given the fact that Magonga was a renowned pilot with vast experience in the aviation industry.
Police confirmed that Captain Magonga died with all the four Americans he was flying after their helicopter came down near Lobolo in Central Island National Park at 8pm, Turkana County.
Much was known about Captain Mario Magonga while scanty information was given on the identity of the four Americans who perished with him.
Well, it is now emerging that the Americans were allied to DP William Ruto with reports showing that they were part of his campaign strategy team.
The Four Americans have vast experience in the Political Consultancy field and have worked with a number of renowned political figures in the United States.
For instance, in 2013, they ran a campaign for Owen Hill, a Republican senator representing Colorado.
They also deal with creative and branding work for firms, and Campaign Services Group.
In its Website, Campaign Services Group boasts of having run three presidential campaigns, over a dozen US Senate campaigns and congressional campaigns "from California to New Hampshire".
Part of their services includes writing campaign plans, writing voter contact plans and data management.
"We work in partnership with our clients to craft unique, individualised and highly innovative strategies that are creative, aggressive, responsive and effective," the website states.
Yesterday, Ruto's office distanced itself from the four Americans.
"Staff who work for the DP are known and are based in his office," Said Ruto's Communication Secretary David Mugonyi.
The US Embassy in Nairobi declined to comment on what the four were doing in Kenya.
"Out of respect for the families, we have no further comment," the embassy said in response to the Star's inquiries on what the Americans were doing in Kenya and how long was their stay.
"We refer you to the Kenyan authorities," the embassy added when asked if they were involved in the ongoing investigation to ascertain what could have brought down the helicopter.
Sources have revealed that the American strategists had begun laying out an elaborate campaign game plan for Ruto.
The strategy mirrors President Uhuru Kenyatta's robust State House drives in 2013 and 2017 that were steered by foreign firms and individuals.
The revelations were the clearest signal that Ruto plans to stop at nothing or let anything get in his way – and he's willing to spend the top dollar -to succeed Uhuru despite aggressive schemes by his opponents to scuttle his bid.