The Director of Criminal Investigations (DCI) George Kinoti claims he turned down Sh500 million bribe meant to manipulate evidence linking top State officials to corruption scandals.
The DCI boss has said that, indeed, some suspects in the ongoing graft purge had made several unsuccessful attempts to compromise him.
Sources say a clique of powerful individuals with deep pockets ─ believed to be proceeds of corrupt deals, lured Kinoti to a luxury hotel in Kiambu and offered him the cash.
At the centre of the bribery attempt is an MP who is close to Kinoti and is understood to have organised the meeting where the offer would be made.
But when the DCI arrived at the venue of the meeting, he realised there was a hidden agenda because most of the people he had been investigating were present.
One of the suspects is said to have pleaded with him to drop the investigations before placing a briefcase stashed with stacks of US dollars on the table.
Kinoti was told the Sh500 million had been converted to US dollars ($ 5 million) to make it portable. $5 million is 50,000 $100 notes.
It is at this point that Kinoti stormed out of the meeting leaving the bewildered suspects behind.
The incident occurred at a time the DCI was investigating alleged corruption at the Kenya Power and Lighting Company (KPLC), Kenya Pipeline Company (KPC), Kenya Bureau of Standards (Kebs) and the National Youth Service (NYS).
"I found myself in an awkward position but I decided to leave it at that. But this should serve a warning to others with such thinking that next time, they would be arrested," said Kinoti.
In a separate incident, a group of individuals claiming to be brokers with critical information about the importation of contraband sugar also attempted to bribe him.
They reportedly secured an interview with the DCI boss and talked about several issues but after the meeting one apparently remained behind and offered him Sh200 million in US currency.
It is on that premise that Kinoti directed that any group coming to his office must leave together, with a further order that nobody should be allowed in his office with a briefcase.
"I don't want blood  money…I am determined to fight corruption to end and anybody that's involved in looting should be prepared to carry their own cross," Said Kinoti.
In his brief tenure at the helm of the country's investigative agency, Kinoti has instituted far-reaching changes to streamline operations in the fight against  crime and corruption.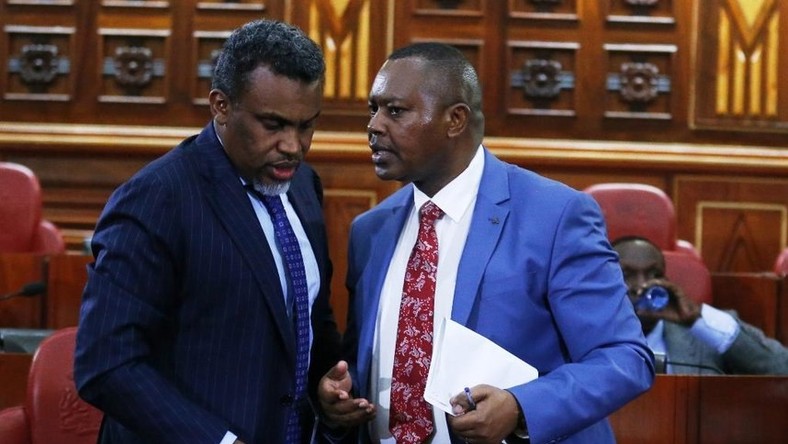 One of the changes he made included the disbandment of Flying Squad and Special Crime Prevention Unit which were reconstituted in one of the biggest shake-ups in the ranks of DCI.
On corruption, investigations by the DCI saw the arrest and arraignment of Kenya Bureau of Standards MD Charles Ongwae and nine senior officials over the importation of substandard fertiliser and circulation fake Kebs stamps.
He is now investigating the multi-billion Dams Scandal in which Top Government officials are accused of recieving heavy kick backs in exchange for tenders for the Construction of the Dams.
The DCI is investigating a 21 billion Shilling Loss from the Dams Projects.