Several areas in Kisumu County have been hit by fuel shortage as the Kisumu International Airport (KIA) remained closed on Tuesday for runway maintenance.
A section of residents claimed that the shortage has been necessitated by high fuel consumption by private and public vehicles traveling to Nairobi due to lack of air transport in and out of Kisumu.
However, Amos Odhiambo, a petrol station supervisor at Magharibi National Oil Filing Station in Kondele, Kisumu indicated that the county started experiencing fuel shortages on March 14.
He says that the shortage may be linked to the recent move by the Energy Regulation Commission (ERC) to increase fuel prices.
"From 14th up to now we have been experiencing shortage of fuel especially super due to the hike of the price. There is no constant flow of fuel for now. This has caused supplies to reduce the rate of fuel supply," said Mr Odhiambo.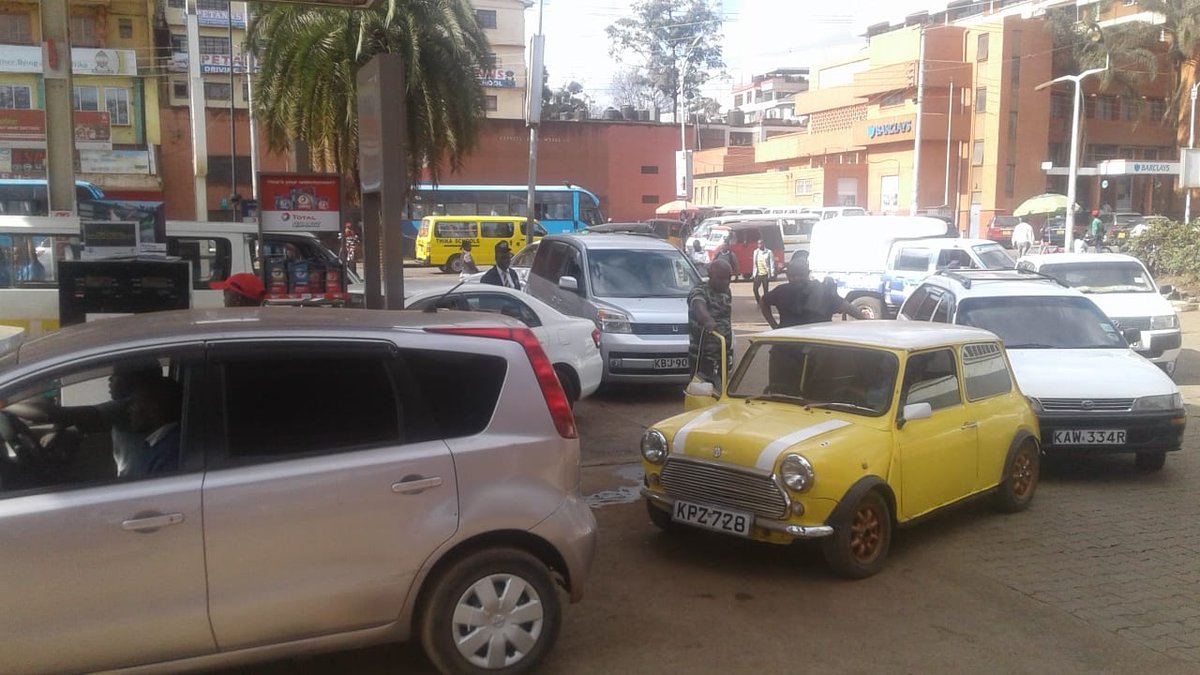 On the 14th of this month, ERC announced an increase in the price of fuel. The commission increased the price of a litre of super petrol by Sh1.26.
Diesel went up by 65 cents while kerosene was increased by Sh2.96. A litre of super petrol, diesel and kerosene now retails at Sh101.35, Sh96.61 and Sh99.46 respectively.
In February, ERC reduced the price of super petrol, diesel and kerosene by Sh4.12, Sh6.28 and Sh5.20 respectively.
Shortage in Siaya

An acute fuel shortage has hit Siaya town and motorists now have to go to nearby towns to get the crucial commodity.
The shortage that has now been experienced for the last three weeks according to Bodaboda operators in the town, has now forced motorists to get fuel from other neighbouring town with some going as far as Kisumu town.
A motorist and a resident of Siaya town Philip Onyango said that he was forced to send someone to get him fuel from Ugunja.
He said the government should look into the matter and find out what the problem could be before the situation worsens and to save them time wasted, extra coins incurred in search of fuel.
"Something must be done to solve this crisis because we are suffering," said Onyango.
Bodaboda operators have also doubled fares to various destinations due to the shortage as they too had resorted to buying fuel from local dealers who have also hiked their fuel prices.
They said that the situation has been like that since the beginning of the month of December this year.
They also lamented that despite there being various petrol stations in the town, many a times only one is able to serve the entire town a situation they said had been a great hindrance to their daily operation.
A spot check to all the five petrol stations within Siaya town revealed that there was no fuel and upon inquiring, they explained that there was high demand of fuel and that the pipeline was congested, a situation they said was common during the December holidays.