Arsenal seem to have the upper hand in the top four race and now look favourites ahead of Manchester United and Chelsea, but will there be a late twist?
2018-19 has been an inconsistent season for Arsenal and for a long time, nobody truly believed they could achieve a top four finish at the end of the season. After playing in Europe's second-tier for the second year running, there has been sufficient pressure on Unai Emery from fans and the board alike to get back into the Champions League next season. But, where do the Gunners stand in that aspect?
This season we are witnessing the tightest top four race in many years with Chelsea, Manchester United and Arsenal firmly in the chase for one spot. The developments of last weekend, when Arsenal beat United 2-0, put them two points ahead of the Red Devils and took them to within a point of Tottenham, who have squandered a healthy lead in third place.
Chelsea, on the other hand, also dropped two precious points at home to a solid Wolves side, meaning they sit sixth behind United, although they still have a game in hand.
Based on the current standings, if Chelsea do win that game, they would only match Arsenal on points but would still be a place off the Gunners on goal difference.
Going back to Tottenham, their recent slump of form – Spurs have lost three and drawn one of their last four games – has now made it a four-way battle for the last two top four spots. But, what advantage do the Gunners have in this race?
Fixtures? Form? Or the mishaps by rival clubs? We think Arsenal are in an excellent position to finish in the top four for the first time in two seasons, with this task firmly remaining in their own hands. 
So here, we break down Arsenal's chances to finish in the top four, probably even third as the season nears its business end.
The Gunners have faced all of their 'Big Six' rivals this season, and while the result have not gone to plan, they have definitely fared better than last season. Arsenal have collected 12 points from a possible 30 from their main rivals, and do not play any of those sides any more this season.
Upon taking a first view on the remaining eight games for Arsenal, it does look easy for Unai Emery's men to win each one of them, although it may not be the case. Under Arsene Wenger, the North Londoners came to be known for being flat-track bullies, but that consistency against smaller sides has taken a hit this term. And so, there are games which might still be a source of worry for the Gunners.
On the positive side, Arsenal have only lost twice to teams outside of the top six this season (West Ham United and Southampton), but there are sticky away games against Wolves, Everton, Watford, Leicester City and Burnley on the cards. Winning those games will be crucial to their chances, especially with the away form still being a cause for concern.
Their form at the Emirates, however, has been superb, and Arsenal are expected to wrap all three points against Newcastle United, Brighton and the tricky Crystal Palace. Unai Emery's men are indeed in a good moment now, and they need to maintain their form and target a win in each of the last eight games. But, Arsenal also need to show grit and churn out results, especially in the five crucial away games.
Arsenal did not start 2019 on a high and kept on dropping crucial points, beginning with a trip to West Ham United, where they lost. At that moment, Arsenal could count on their stars looking at the fixtures remaining for their top four rivals.
Spurs, for instance, are yet to face Manchester City, Liverpool and Bournemouth away, but the games against the top two might bring some joy for Arsenal, as that could be their chance of leapfrogging their North London rivals.
Tottenham have not been in their elements lately and failed to show their character in their recent games. Much has been said about Spurs losing their nerve towards the end of Premier League campaigns, as has been the case this season. From actively being in the title chase for so long, they now find themselves dragged into the chase top four spots, which is all their doing.
As for Chelsea, it is a similar story. The Blues have struggled this season against 'Big Six' and mid-table teams alike. Their recent draw against Wolves highlighted their vulnerability even on home soil. And, the Blues' away fixtures look mouthwatering, which is where Arsenal might feel they could drop points, especially in fixtures against Liverpool and top four rivals Manchester United.
Finally, Manchester United also have some key fixtures to contend with, starting with Wolves and Everton away. There are the crucial home games against reigning champions Manchester City and Chelsea that might be a source of tension.
But, if United win those games, while Chelsea and Tottenham whither away in their pursuit, the Red Devils and Arsenal have the best chance to make it into the top four come the end of the season.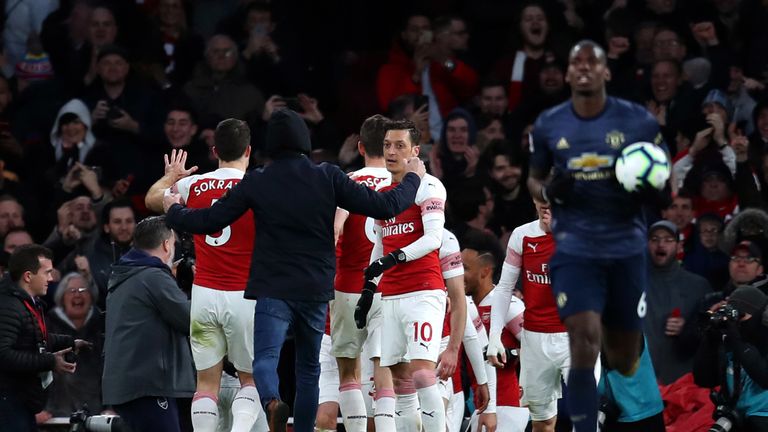 Despite the shock loss to Rennes last week, Arsenal went on to overcome the deficit and progress into the quarter-finals of the Europa League. The Europa League represents an alternate route in case Emery & co. lose grip of the top four race in the weeks to come.
The appointment of Emery in the close season as opposed to the likes of Mikel Arteta ought to come of use in the Europa League. The Spaniard won the competition three times with Sevilla, and the fans cannot ignore that record. One of his objectives this season has to be not just to take Arsenal as far as possible in the competition but to win it.
The Gunners are one of the favourites for the competition after being Rennes in the Round of 16. Unlike last season, there are not many heavyweights barring Chelsea and Napoli to contend with in the competition, and Emery must be sensing that he can lift a fourth Europa League title this season with the squad that he has at his disposal.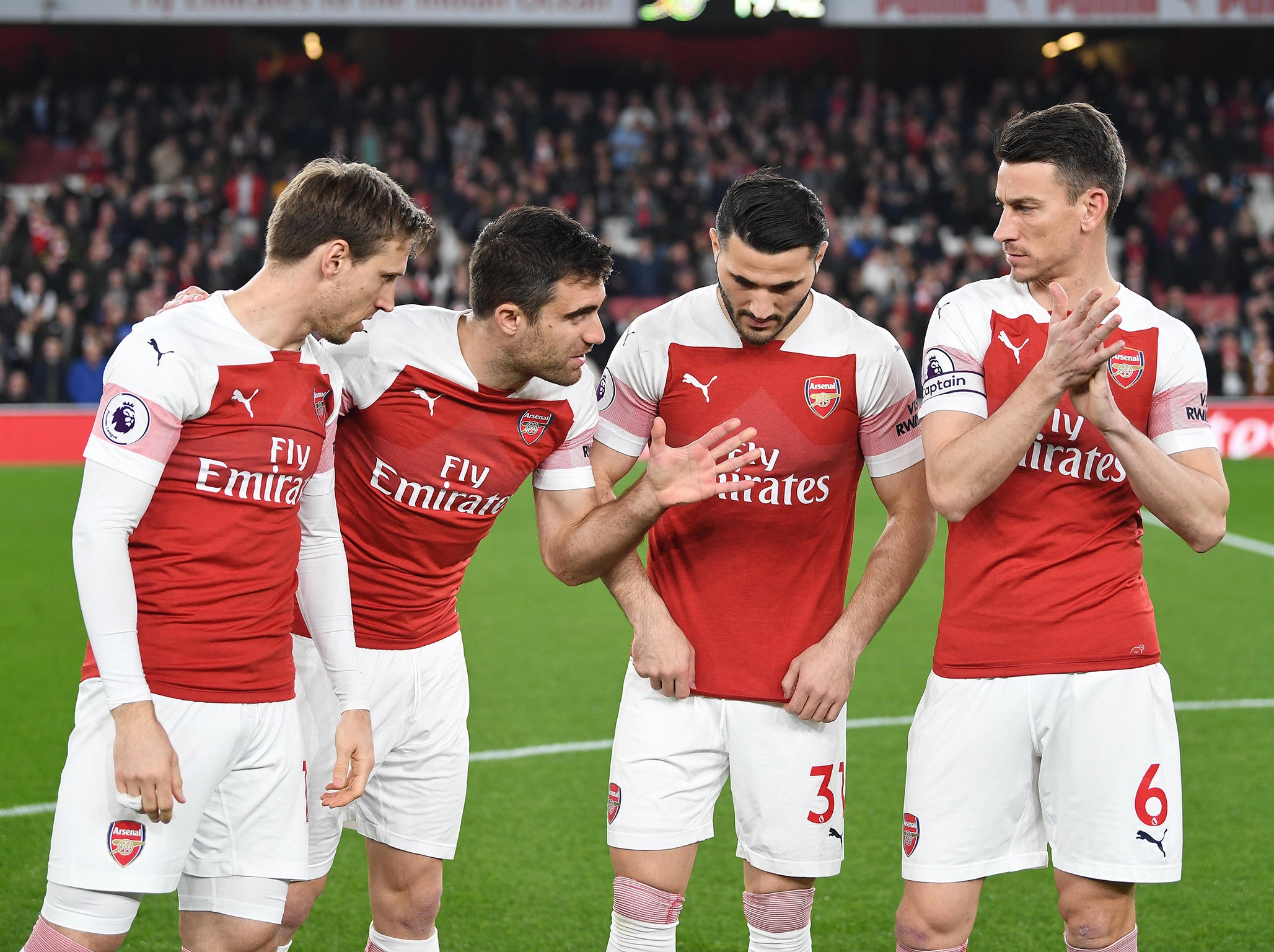 On current form, there's every reason for Arsenal fans to be optimistic about the season, something that wasn't the case last term. In weeks since their defeat to Manchester City that ended their 22-game unbeaten run, they have gone from strength to strength and played well in big games, winning and fighting their way through it.
Verdict
Arsenal should undoubtedly feel they are in the driver's seat and must direct their fate accordingly. Finishing fourth is firmly in their hands, and Emery's men need to show character in the games that are considered winnable. The Gunners need to get out of their bumpy style and become the flat track bullies they were known for to get the fourth spot, or even third for that matter.
Additionally, they can also aim to kill the chances of Chelsea getting into the Champions League next season by winning the Europa League in addition to achieving a top four finish. All things considered, the ball is in Arsenal's court, and Emery needs a sound strategy on how to play it, play it with the intention of winning all the games left and returning to the Champions League.