Senators Orengo and Murkomen are not your ordinary politicians. They hold leadership positions in the Senate, courtesy of their influence and authority in their parties and closeness to Mr Odinga and Dr Ruto, respectively.
When they speak, they are assumed by many that the two speak for their respective political leaders — a factor that further confirms the President's political quandary.
The scenario that demands Uhuru to be the referee in the Ruto-Odinga duels while remaining a key player.
Siaya Senator James Orengo now wants President Uhuru Kenyatta to compel his deputy William Ruto to record a statement with the Directorate of Criminal Investigations (DCI) concerning the dams scandal.
Orengo urgedPresident Uhuru to order DP Ruto to reveal what he knows about the dams scandal to the authorities for previously saying the money in question is Ksh 7B and not Ksh 21B.
he lawmaker also told the President not to fear anyone in the purge against graft, further urging him to ensure the culprits are brought to book irrespective of their position in government.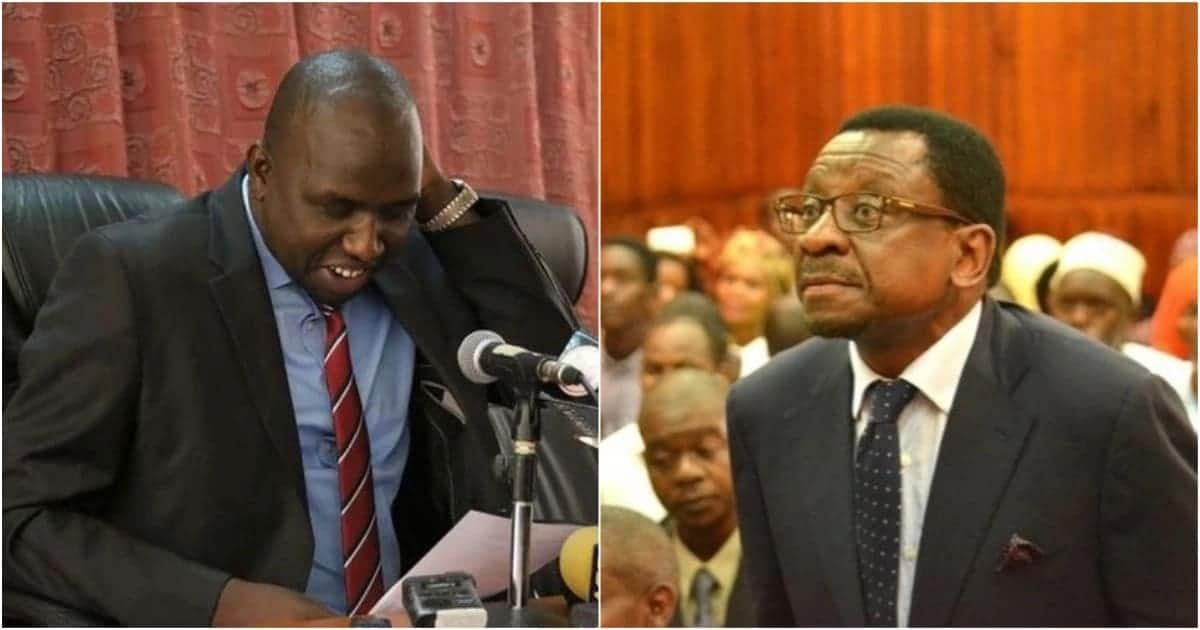 "Uhuru, do not fear anybody; only fear God, the constitution, the law. So start with people at the top (in the war against corruption), not the ones down here," said Orengo.
The Orange Democratic Movement (ODM) point-man further challenged DP Ruto to join in the war against corruption if he is also committed to eradicating the vice.
He wondered why the DP is always seemingly furious whenever issues of corruption are mentioned in the country, noting that — just like President Kenyatta — he should also come out boldly to talk about matters of graft.
"Uhuru said he wants to speak on matters corruption, let Ruto follow his boss' footsteps and do the same. If he hears corruption being mentioned, it is like poison for Ruto," he added.